Podcast: Play in new window | Download | Embed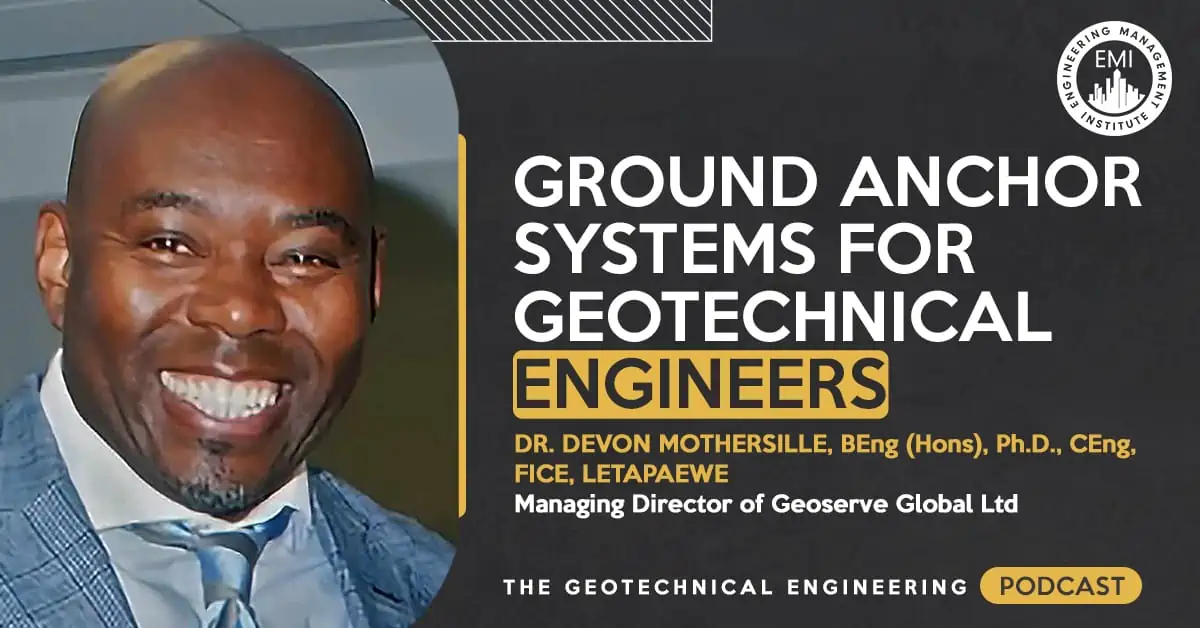 In this episode, we talk to Devon Mothersille, BEng (Hons), Ph.D., CEng, FICE, LETAPAEWE, the Managing Director of Geoserve Global Ltd, about ground anchor systems for geotechnical engineers. He also touches on what it takes to run a sole consultancy and find expert witness work.
Engineering Quotes:
Here Are Some of the Questions We Ask Devon:
What are ground anchor systems, how do they work, and what is their purpose?
How does being a sole consultant work for you?
What tips can you give our audience on running a consultancy in geotechnical engineering?
How do you find expert witness work, and is there an intriguing case that you can describe?
How have you found working in the current pandemic environment?
What do you think the future holds for ground anchor technology?
Here Are Some of the Key Points Discussed About Ground Anchor Systems for Geotechnical Engineers:
A ground anchor system is an installation in the ground that allows us to tie structures on the ground's surface to the more stable ground beneath the surface. The ground anchor system comprises an anchor head, a free anchor length, and a fixed anchor. The anchor head is attached to the structure. The free anchor length transfers the loads from the anchor head to the fixed anchor. The fixed anchor is bonded to the more stable ground below the surface. The ground anchor system works similarly to an anchored boat at sea, but through the ground instead of water.
Strand ground anchor systems are more suitable for projects where the free anchor lengths are exceptionally long and the loads on them are large.
When working internationally on ground anchor systems, you must consider things like dealing with different cultures, languages, methods of working, and philosophies of working. You should embrace all of these things and apply logic to the entire system to get the ground anchor systems to work.
A sole consultant means that you are essentially working on your own. It is not always the case when working on larger projects. You may need to temporarily engage the services of other professionals to get the work done. A sole consultant does not conventionally employ people. They hire companies and people on different occasions depending on the project and then release them once the work is done.
The Geo-Trust is a network of like-minded companies and individuals who provide clients with an enhanced portfolio of geotechnical services, having ready access to a referral list of top experts. Geo-Trust members are among the most successful companies and individuals in the industry at understanding and effectively implementing their areas of geotechnical expertise.
If you are thinking of becoming a sole consultant, you need to look at your business model very carefully. It can be a wonderful thing to start a traditional company that employs people and make it grow. However, you might find that this kind of business model might not award you with the flexibility that you desire. A sole consultant business model can be a very flexible career for you in terms of traveling and counteracting with different cultures and languages across the world. You should start building a strong network of people with many different skills as early as you can. It is a strong resource that you can tap into. No matter how good you are in your work, as an individual, you cannot do everything.
As you develop in your career and expertise level, expert witness work is something that will confront you at some point. You must choose whether to do this work or not because it is certainly not something for everybody. It is a rewarding job but can be incredibly stressful as well. You must understand your field or you will not be called in as an expert. You need adequate training, separate from your profession, to know how to present your case in an effective way that suits the court. Your obligation is not to the client that employs you, but to the court itself.
It is challenging for a sole consultant to do their work during a lockdown because they cannot travel as extensively as they did previously. Having the ability to be flexible and adaptable is the key to staying successful. You must evolve and be innovative during times like these and adapt to the circumstances that confront you.
Compared to other engineering industries, geotechnical engineering is slow in adopting change and new technologies. One of the biggest problems that the ground anchor system industry is facing is legacy anchors. These anchors were installed many years ago and do not comply with the corrosion resistance standards of today. There is currently no way to monitor or make judgments on these systems. The future of ground anchor systems will probably be focused on dealing with these legacy systems. It will most likely be the development of technology that can assess the adequacy of existing systems that are not compatible with current standards.
More Details in This Episode…
About Dr. Devon Mothersille, BEng (Hons), Ph.D., CEng, FICE, LETAPAEWE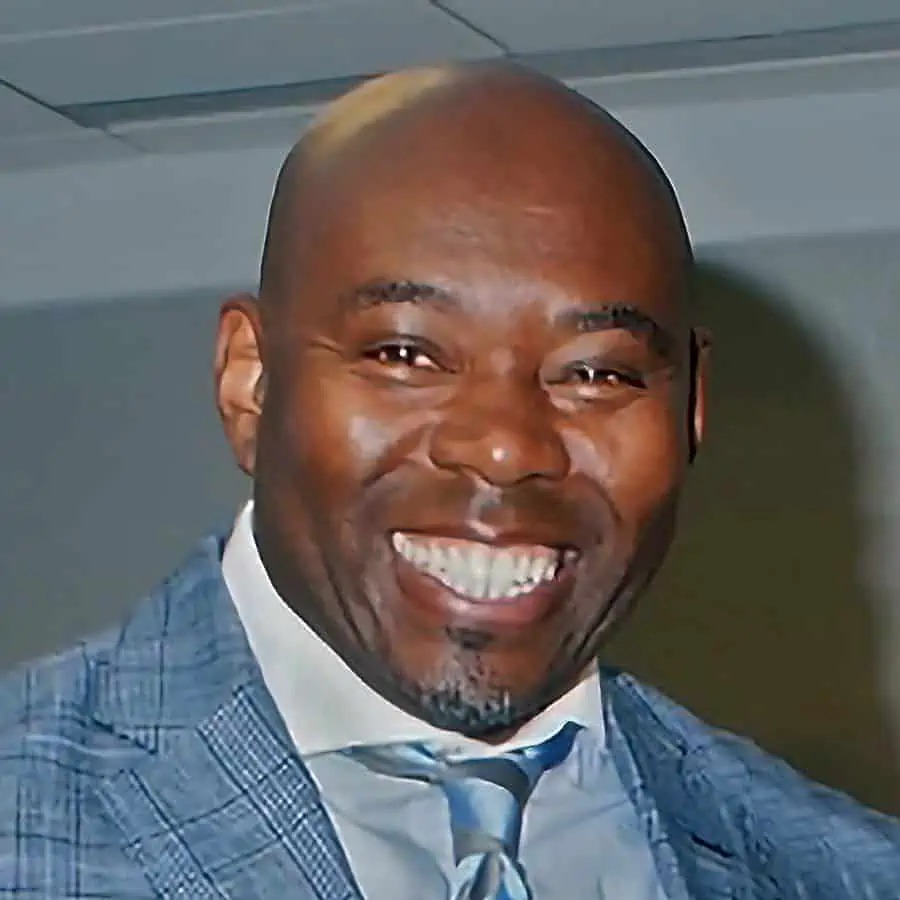 Dr. Devon Mothersille, BEng (Hons), Ph.D., CEng, FICE, LETAPAEWE, received his undergraduate degree in Civil and Structural Engineering from the University of Bradford, UK, where he also completed a Ph.D. for his work investigating the influence of close proximity blasting on the performance of ground anchor systems in rock. He is a Fellow of the Institution of Civil Engineers and the Managing Director of two specialist ground anchor consultancies (Geoserve Global Ltd and Single Bore Multiple Anchor Ltd) that have successfully delivered services to clients across five continents.
In recent years, he invented a unique and innovative software tool for iPads designed for the real-time analysis and management of anchor testing data, which is marketed under a separate company: AnchorTest Ltd. He has worked as a ground anchor consultant in many parts of the world, including Spain, Australia, Middle East, Russia, South Africa, and the USA, where he advised clients on complex projects. Click here to read his full bio
Sources/References:
Geoserve Global Ltd
SBMA – Single Bore Multiple Anchor
AnchorTest
Geo-Trust Network
Connect with Dr. Devon Mothersille, BEng (Hons), Ph.D., CEng, FICE, LETAPAEWE on LinkedIn
Please leave your comments or questions in the section below.
To your success,
Jared M. Green, P.E., D. GE, NOMA
Host of The Geotechnical Engineering Podcast