Podcast: Play in new window | Download | Embed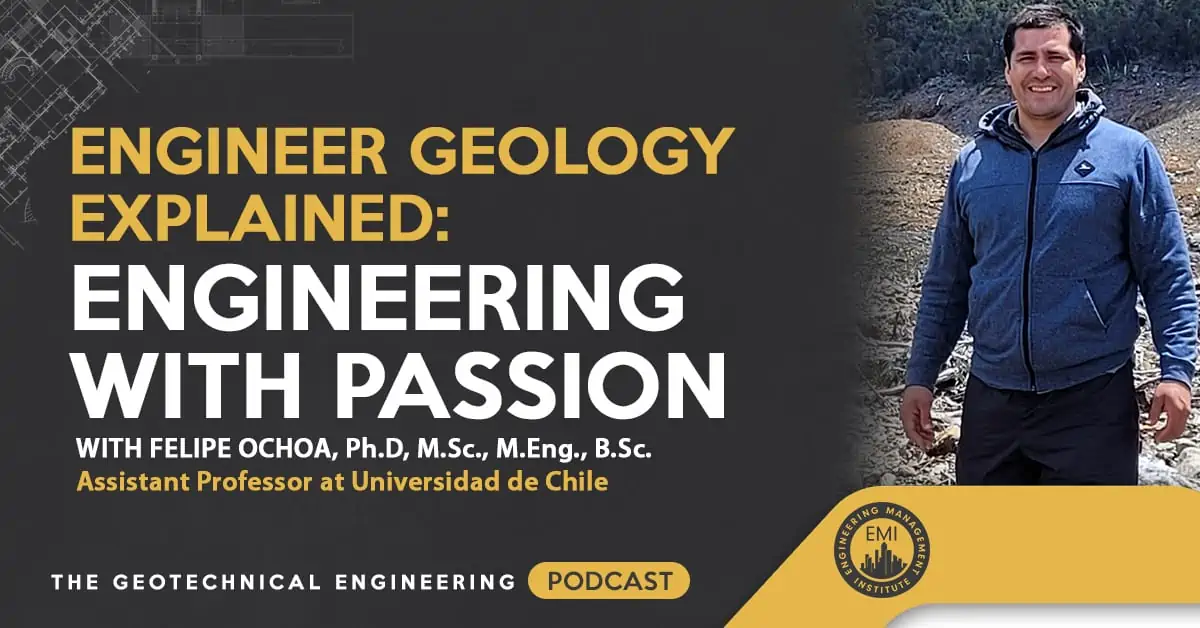 In this episode, we talk to Felipe Ochoa, Ph.D., M.Sc., M.Eng., B.Sc., a geotechnical engineer who is passionate about geology and geosciences and his career as an assistant professor. We discuss his passion for geology and some of the great projects he has been involved in. He also talks about how having — and beating — cancer affected his personal and professional lives, and provides a very interesting perspective on how he views work-life balance.
Engineering Quotes:
Here Are Some of the Questions We Ask Felipe:
How has mentoring young students enriched your career?
How did cancer affect your engineering career, and what have you learned from it?
What does geology entail? Please talk about one or two projects you worked on that stood out to you, and how they benefited your engineering career.
What about the research that you do — what does that entail?
How do you manage work-life balance, and how important is it for engineers to maintain a healthy work-life balance?
Here Are Some of the Key Points Discussed In This Episode:
When mentoring young students, your students must become your inspiration. It is beautiful to see how they begin to decide what career path they want to follow. Mentoring them is what gives meaning to your career. It is also a continuous learning curve because each generation changes, and you must change with them to be effective as a mentor.
If you ever come face to face with a life-threatening disease, you must shift your mindset from focusing all your energy on your career, to focusing all your energy on fighting the disease. If you do not do this, then, in the end, you will not reach the highs that you could have achieved in your career. Take time to look after yourself and find ways to look at things from a different perspective. Your health and family must always come first in your life. If you are successful in yourself and your family, then you will become successful in your career.
Patagonia, Chile, had a destructive landslide in the year 2017. The landslide was measured at 8 million cubic meters of rock and soil that moved eight kilometers and covered an entire village. For the past 2 years, Felipe has been part of a team that has been looking for the cause of this landslide. They recently went to where the landslide happened for reconnaissance work and talked to the people for their accounts of the landslide, and how they felt during and after the landslide. A project like this can be called applied research where you will learn a lot about geology, and the critical role it plays in geotechnical engineering.
My student and I are currently researching using nanoparticles to mitigate liquefaction in tailing sands. The nanoparticles used are laponite, which has a plasticity reading of over 1,000 and measures only 25 nanometers in size.
When it comes to work-life balance, if you feel that you are working, then you are in the wrong place. If you start to work in a way that your family feels like they are being left behind, then you need to make changes in how you are working, unless it is unavoidable.
More Details in This Episode…

About the Guest: Felipe Ochoa, Ph.D, M.Sc., M.Eng., B.Sc.
Felipe is a geotechnical engineer who is very enthusiastic about geo and civil engineering, geology, and education. He is an assistant professor at the University of Chile and has more than 15 years of experience in geotechnical engineering and consulting, and over 20 years in teaching sciences and engineering at different levels.
About the Host: Jared M. Green, PE, D.GE, F.ASCE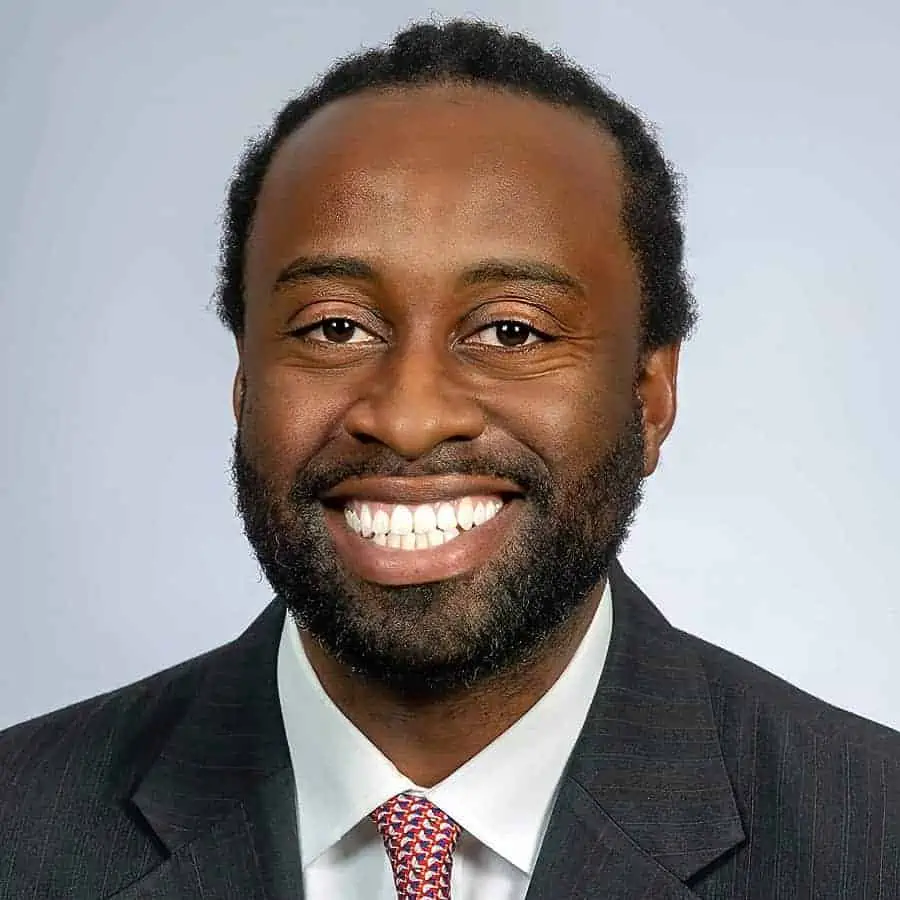 Jared, originally from southwest Philadelphia, Pennsylvania, graduated from Syracuse University's College of Engineering in 2001 with a B.S. in Civil Engineering. He later went on to attain his M.S. in Civil Engineering (Geotechnical Focus) from the University of Illinois, Urbana-Campaign, in 2002. In 2003, he began working in the New York City office of Langan. He has since become a Principal / Vice President and is one of the owners of this international land development engineering consulting firm. After 15 years at Langan, Jared moved to the Philadelphia office and is one of the geotechnical practice leaders in that office.
Jared is a consultant and team leader who also enjoys mentoring young engineers and first-generation college students. He has been instrumental in increasing the number of pre-college students who are interested in STEAM majors and fields. He strives to make complex engineering topics relatable and understandable to people new to the field and to people who are completely unfamiliar with engineering. Jared and his family currently reside in Flemington, New Jersey. He and his wife have three energetic, inquisitive, and awesome children. You can connect with Jared here.
Sources/References:
University of Chile
Connect with Felipe Ochoa, Ph.D., M.Sc., M.Eng., B.Sc., on LinkedIn
Contact Filipe via Email
This Episode Is Brought to You by PPI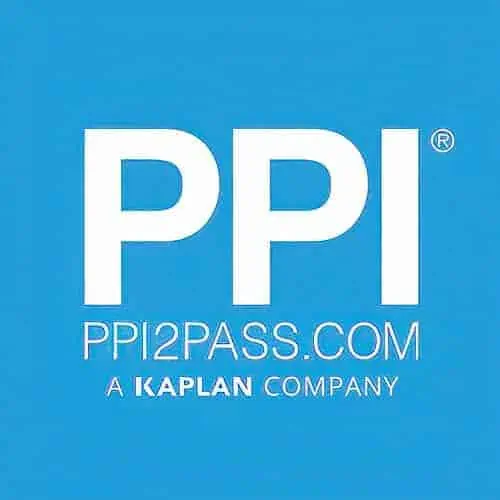 PPI has helped engineers achieve their licensing goals since 1975. Passing the FE and PE exams can open doors to career advancement and new opportunities. Check out PPI's wide range of prep options, including Live Online courses, OnDemand courses, and digital study tools to help prepare you to pass your licensing exam. Check out PPI today at ppi2pass.com to see all the options available for FE and PE exam prep.
Please leave your comments or questions in the section below on Geology and Geosciences for engineers.
To your success,
Jared M. Green, PE, D.GE, F.ASCE
Host of The Geotechnical Engineering Podcast