Podcast: Play in new window | Download | Embed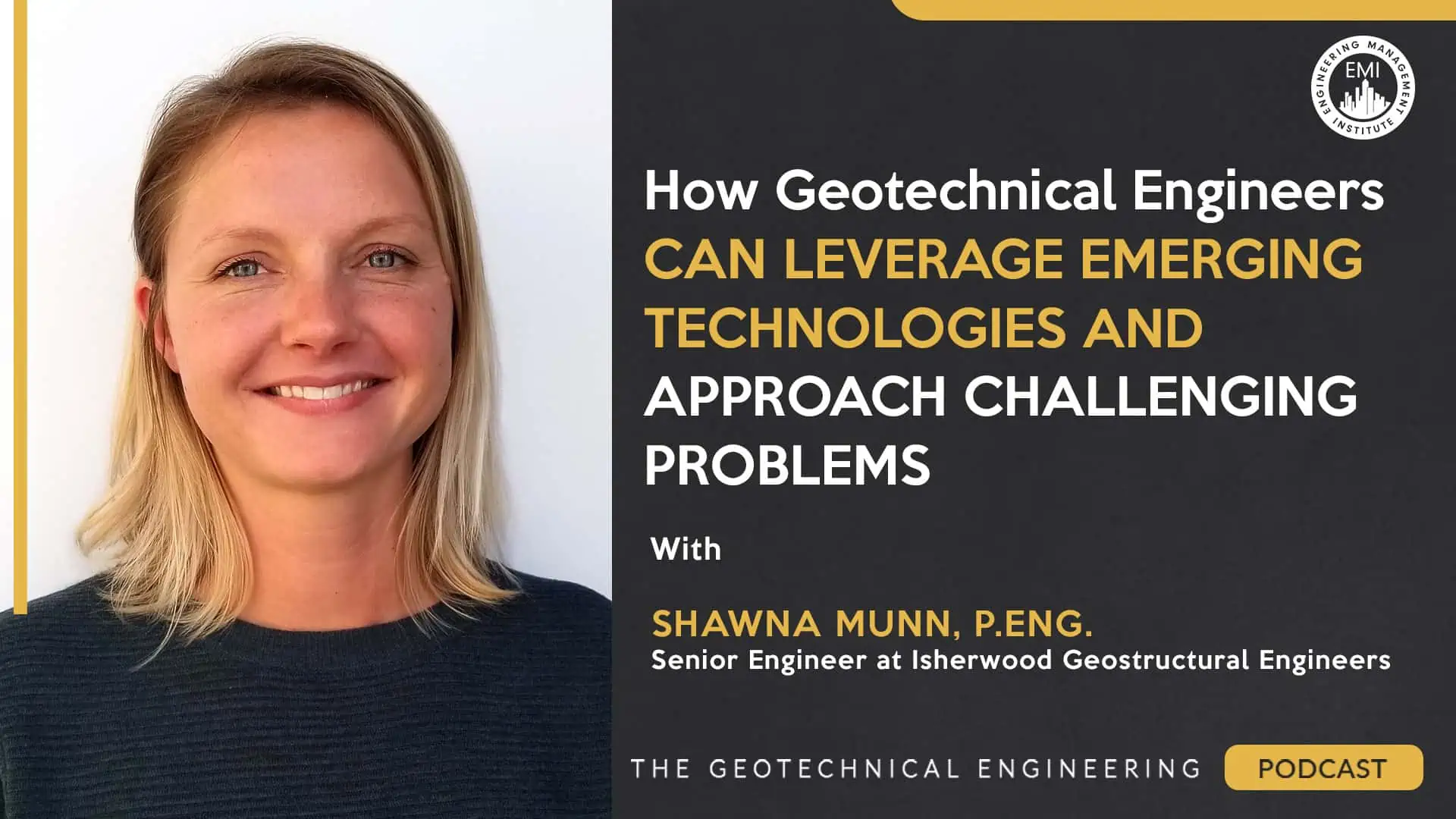 In this episode, we speak with Shawna Munn, P.Eng., a senior engineer at Isherwood Geostructural Engineers and a pioneering figure in geotechnical engineering who shares her expertise on tackling difficult problems and discovering innovative solutions, the importance of thinking outside the box, creative strategies for problem-solving, and how geotechnical engineers, especially women, can use emerging technologies to make a meaningful impact in the industry.
***You can view the video version for this episode here.***
Engineering Quotes:


Here Are Some of the Questions We Ask Shawna:
To address challenging problems in geotechnical engineering, why is thinking outside the box important?
Can you provide examples of situations where unconventional solutions were necessary and explain the significance of thinking outside the box in these cases?
What strategies do you use as a geotechnical engineer to find innovative solutions and think creatively outside of conventional approaches?
Could you describe a geotechnical project you worked on where conventional solutions were not feasible, and how you applied an unconventional approach to finding a solution?
Emerging technologies have altered the way we tackle complex problems. As a geotechnical engineer, how can you utilize these technologies to approach challenging issues in innovative ways and think outside the box?
What are some typical obstacles that prevent engineers from thinking creatively, and how can these obstacles be overcome?
As a woman in geotechnical engineering, how can you use your past successes and failures as a foundation for thinking outside the box and developing innovative solutions for future projects?
What final advice do you have for women in engineering?
Here Are Some of the Key Points Discussed About How Geotechnical Engineers Can Leverage Emerging Technologies and Approach Challenging Problems:
When facing problems in geotechnical engineering, it is important to maintain an open-mind mentality as there are often multiple solutions available. To make challenging problems more manageable, it is helpful to approach them from different angles and explore different perspectives. This may involve identifying the foundation of the problem and gathering information from similar projects. Once all parameters are defined, the creative process can begin, and various options can be explored. By adopting this approach, it becomes easier to find innovative solutions to complex problems.
There is often a misconception about the creative element of geotechnical engineering. In school, young engineers are taught to follow established processes and procedures to obtain accurate results, which is crucial in building a foundational understanding. However, it is important to recognize that the application of these tools can take on a different perspective and lead to innovative solutions. It is vital to approach geotechnical engineering with an open and creative mindset, even when using established methods, to find new and better ways of solving problems.
Using Socratic dialogues is a helpful strategy to find puzzle pieces in geotechnical engineering. By asking questions like what the risks, obstacles, and constraints are, a clearer understanding of soil parameters and available information can be gained, leading to a more informed design approach.
Rather than assuming a problem is unsolvable, it can be helpful to approach it from a different perspective. Don't be afraid to consider unconventional or "crazy" ideas, as they may ultimately prove to be effective solutions.
Emerging technologies in geotechnical engineering, such as modeling and instrumentation, offer powerful tools for validating assumptions and monitoring solutions. Finite element analysis can aid in validation, while instrumentation provides accurate monitoring to ensure a project's effectiveness.
Leveraging technology can take us to the next level and provide powerful tools for thinking outside the box. Observational methods, when combined with emerging technologies, can provide even greater capabilities than what was previously available.
Recognizing and valuing the unique strengths that women bring to problem-solving is crucial. Women often have a different perspective on things, and it is important not to feel constrained by traditional boxes. Every viewpoint and approach to a problem adds value, and embracing diverse perspectives can lead to better solutions.
Feeling safe to be your authentic self is crucial for benefiting the team. It's important to find your place, which may not be the same as anyone else's, and to set boundaries that work for you. Don't be afraid to assert your needs and values in the workplace.
More Details in This Episode…

About the Guest: Shawna Munn, P.Eng.
Shawna Munn is a Senior Engineer with Isherwood Geostructural Engineers based in Mississauga, Ontario. Throughout her career she has focused on shoring and specialty foundation design with a focus on complex excavations, subway infrastructure, and developing outside the box solutions to challenging problems.
About the Host: Jared M. Green, P.E., D.GE, F.ASCE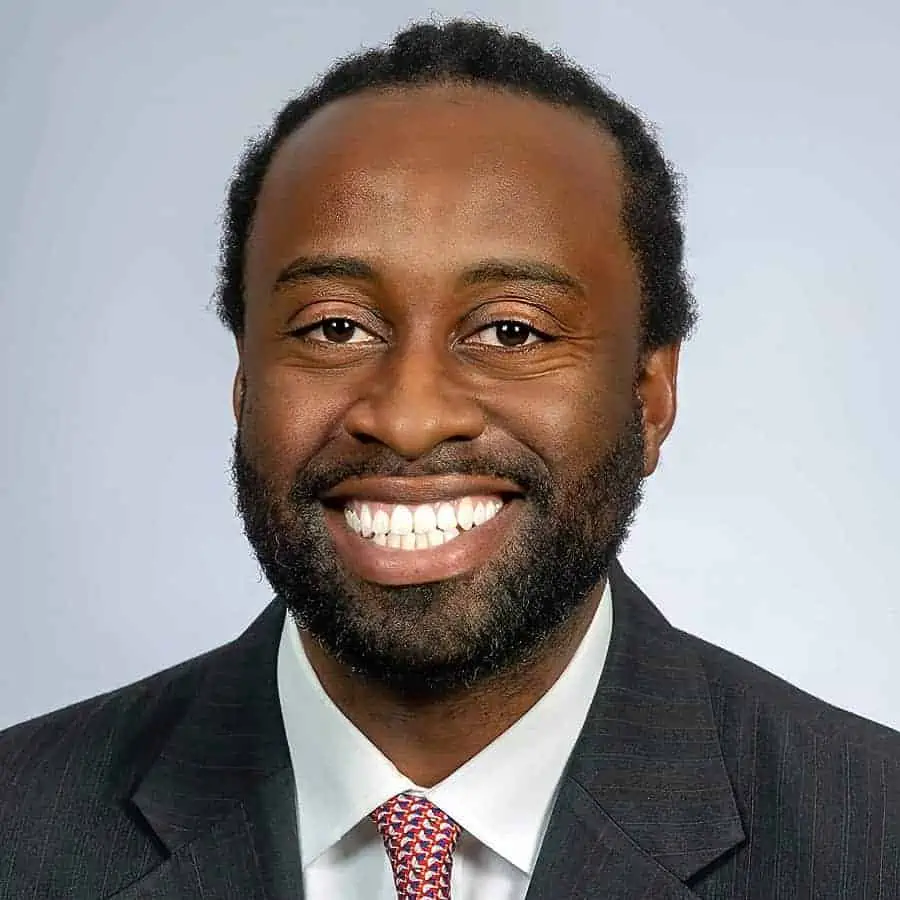 Jared, originally from southwest Philadelphia, Pennsylvania, graduated from Syracuse University's College of Engineering in 2001 with a B.S. in Civil Engineering. He later went on to attain his M.S. in Civil Engineering (Geotechnical Focus) from the University of Illinois, Urbana-Campaign, in 2002. In 2003, he began working in the New York City office of Langan. He has since become a Principal / Vice President and is one of the owners of this international land development engineering consulting firm. After 15 years at Langan, Jared moved to the Philadelphia office and is one of the geotechnical practice leaders in that office.
Jared is a consultant and team leader who also enjoys mentoring young engineers and first-generation college students. He has been instrumental in increasing the number of pre-college students who are interested in STEAM majors and fields. He strives to make complex engineering topics relatable and understandable to people new to the field and to people who are completely unfamiliar with engineering. Jared and his family currently reside in Flemington, New Jersey. He and his wife have three energetic, inquisitive, and awesome children. You can connect with Jared here.
Sources/References:
Isherwood Geostructural Engineers
Connect with Shawna Munn, P.E. on LinkedIn
This Episode Is Brought to You By:

PPI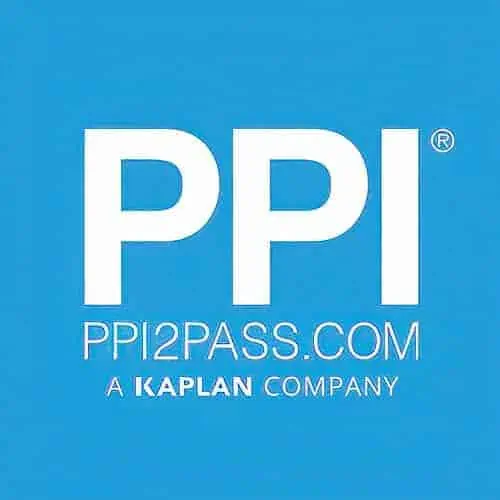 PPI has helped engineers achieve their licensing goals since 1975. Passing the FE and PE exams can open doors to career advancement and new opportunities. Check out PPI's wide range of prep options, including live online courses, on-demand courses, and digital study tools to help prepare you to pass your licensing exam. Check out PPI today at ppi2pass.com to see all the options available for FE and PE exam prep.
Keller

Keller develops innovative, practical, and cost-effective solutions to geotechnical challenges, including deep foundations, ground improvement, groundwater control, liquefaction mitigation, releveling structures, slope stabilization, support of excavation, underpinning, and instrumentation and monitoring. Keller is the largest geotechnical specialty contractor in the world, with over 60 offices throughout the U.S. and Canada. For more information, visit keller-na.com.
Please leave your comments or questions in the section below on how geotechnical engineers can leverage emerging technologies and approach challenging problems.
To your success,
Jared M. Green, P.E., D.GE, F.ASCE
Host of The Geotechnical Engineering Podcast