THIS IS AN ARTICLE BY MATT LOOS, PE., INGENUITY AND THE ENGINEER – HOW TO HARNESS CREATIVITY IN ENGINEERING (1 PDH) HERE.
As consumption of resources continues to increase, creativity in engineering will be even more important to ensure longevity for future generations. The ability to generate and implement creative solutions can ultimately decide the fate of the future, especially when it comes to dealing with some of the world's biggest challenges like failing infrastructure and global warming. As cheesy as this may sound, we need to embrace creativity as a necessary skill set and not let it fall by the wayside with other skills that were nurtured in our youth, such as imagination and curiosity. 
That being said, what is the biggest barrier to harnessing creativity in your own civil engineering career or within your organization as a whole? My guess for most people it is a mix of things, with ego standing front and center. Ego often stands in the way of accepting new ideas and taking constructive criticism.  Doing something successfully, in repetition over time often breed's ego. When you're experienced in a certain field, you don't often seek others' opinions. When you're inexperienced, you don't get stuck in the trap of doing something the way it's always been done. As a newcomer, you don't know everything, but you know those who do. So, you seek information.
This was never more evident than over the past 18 months.  Many of the leaders of consulting engineering firms looked down upon working from home or a largely remote workforce.  Many claimed that civil engineering was a profession that couldn't work in an 'all-remote' way due to the people-oriented nature of the profession.  Well, COVID19 proved that philosophy wrong, and most civil engineering firms made the transition to all-remote faster and better than many other professions, and many of them did it by being creative.
Go back to a time when you just started a job. How did this feel? Overwhelming? Exciting? You can spark your creativity by re-enacting your experience. The way this happens is by mixing all of the various perspectives in the blender of your mind. This mix of ideas and perspectives often leads us to open our mind to new pathways and ultimately solutions. Now try this, before jumping right into a typical solution protocol, ask yourself, "Is this really the best way to do this? Is there another way I could do this?" Be sure to ask questions and enjoy the often-uncomfortable thrill of seeking creativity.  Maybe consider using these questions at the beginning of staff or leadership meetings regularly.
Imagine if we all included creativity in our day-to-day activities. Wouldn't your workday have an almost whimsical feel to it? What if we were free to let our minds explore various solutions to problems—without ridicule? This is all very possible. Just like any habit or skill, it requires a shift away from the belief of "we always do things this way." This dogma traps organizations and individuals and shackles them from producing truly extraordinary results. I challenge you to take off the proverbial blinders and look at your projects with a new zest. Look at them with fresh eyes and see what you're missing "in plain sight."
If you'd like to hear more about the various ways you can build creativity, not only in your career but within your team as well, be sure to check out my Civil Engineering Collective webinar on Ingenuity and the Engineer. There will be plenty more actionable tips that will be discussed during the course. Remember, we are not just engineering, we are in the business of engineering!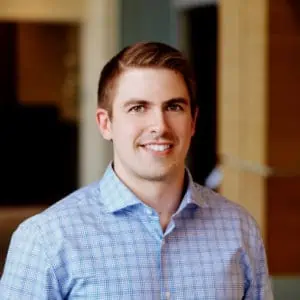 About Matthew K. Loos, PE, LEED AP 
Matthew K. Loos, P.E. graduated from the University of Arkansas with a Bachelor of Science in Civil Engineering with a minor in General Business. He has worked in the civil engineering consulting field since 2012.  He specializes in commercial real estate development throughout the southeast United States.  As a business minor at the Sam M. Walton College of Business at the U of A, Matt got a unique taste of the vast landscape of business.  This interest in business strategies has only increased since his graduation and was a driving force in the creation of the "Business of Engineering" book and this Podcast.
If you're interested in your firm possibly joining the Civil Engineering Collective, please contact us here or call us at 800-920-4007.
I hope you'll join us.
Anthony Fasano, P.E.
Engineering Management Institute
Author of Engineer Your Own Success