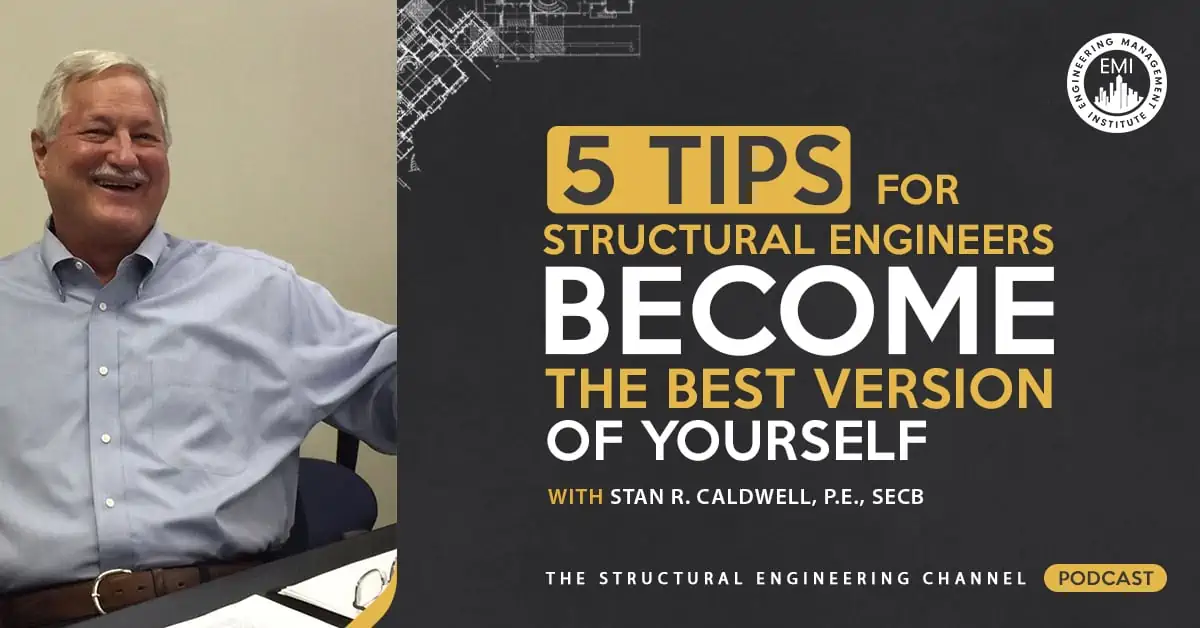 In episode 20 of The Structural Engineering Channel podcast, we talk with Stan R. Caldwell, P.E., SECB, a structural engineering consultant who primarily consults on construction litigation. After almost 50 years of managing and mentoring dozens of young structural engineers, Stan has seen firsthand the various struggles that engineers face in building successful careers. This is the first of a two-episode series in which Stan provides 5 tips for structural engineers that will help them to succeed in this high-liability profession. The next episode with Stan will focus on five tips for structural engineering managers.

Engineering Quotes:


Here Are Some of the Questions We Ask Stan in This Episode:
What led to the development of your Five Tips for Young Engineers?

What do you mean by "Mind the Gap"?

Your second tip for young structural engineers is to "Ensure Stability." What does that mean?

You mention that one should deliberately avoid their computer until after they have manually designed their structure. How can this be? 

What do you mean by "Be a Sponge"? Is that related to learning?

What do you mean by "Own Your Work"?



Here Are Your Top 5 Tips for Structural Engineers:

Mind the Gap

A complete load path defines how your carefully calculated vertical and lateral loads are going to find their way to the foundation of your structure. 

Reliable load paths are essential for all structures and their absence is one of the leading causes of failures.

I recommend that every engineer track their load paths and close any gaps that they find. When tracking your load paths, don't rely on your computer software to detect the gaps because the gaps most often occur as the system changes. It can be easily done without any calculations, and just with a trained eyeball. 

When tracking your loads, think about Mother Nature. It is all about first principles. She could care less about codes and equations. 

Unlike you and I, Mother Nature always chooses the path of most resistance. That is, stiffer elements will always receive proportionally more load than relatively flexible elements nearby, regardless of your design intent.



Ensure Stability

Young engineers have been trained in college to design beams and columns accurately, but the devil is not there — it is in the details. Structures rarely fail because beams or columns are substantially undersized. 

More often, failure is due to unanticipated loads, inadequate load paths, inadequate connections, or instability, which can take many forms. Typically, when a structure fails due to instability, it is during construction, not after a project has gone into service.

Pay attention to the stability of your structures, not just when they are completed, but also while they are under construction.
Design First, Then Compute

Engineers should avoid their computers until after they have manually designed their structure. 

The proper way to design any structure or bridge is to first lay out the geometry and initially size all of the principal elements by hand. Your initial designs will be more accurate, and you will develop a much better understanding of structural behavior. 

After you have completed an initial design, then turn on your computer, access your favorite structural engineering software, build your model, and verify or refine the design as appropriate.

Over time, you will find the refinements become less as your ability to accurately design by hand increases.  
Be a Sponge

Being a sponge is related to mentoring and to learning in the workplace. 

Mentoring is arguably the most important aspect of workplace training. This is the process by which young engineers are actively coached by the experienced engineers around them. It is a critical process because it is the most effective way to transfer knowledge and wisdom from one generation to the next.

Not all firms have mentoring programs, so be proactive and absorb knowledge like a sponge. Start asking questions of those around you from the moment you walk in the door. 

Do not repeatedly ask the same questions, and remember that the only dumb questions are those not asked. 

Keep a notebook handy and write down every tip and trick you learn. 
Own Your Work

Adopt a self-reliant attitude to "own your work." Invest the time necessary to be sure of yourself and your designs. 

Structural engineering is a high-liability profession and it always will be. Accept that reality, and act accordingly.
More Details in This Episode…
About Stan R. Caldwell, P.E., SECB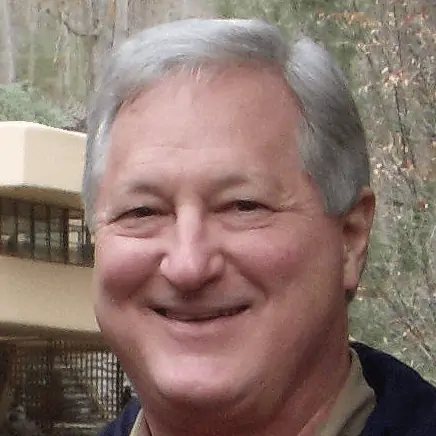 Stan Caldwell currently provides structural engineering services as a sole proprietor in Plano, Texas. His focus is on construction litigation, working primarily as a consultant to defense attorneys. After earning BSCE and MSCE degrees at UW-Madison, he has gained 49 years of experience in the analysis, design, and management of more than 800 projects, including buildings, bridges, and specialty structures. The buildings range from 1,000 sq. ft. to 1,000,000 sq. ft., and the bridges range from 100 ft. to 22,000 ft. The specialty structures include retaining walls, spillways, levees, large underground vaults, wharves, offshore oil platforms, pipelines, and elevated LNG tanks. His experience encompasses all types of steel, concrete, masonry, and timber construction, as well as all common foundation systems. Beyond the workplace, he has served as a leader with SEAoT, ACEC, and TBPE in Texas, and with ASCE, SEI, AEI, SECB, and NCSEA nationally.
Sources/References:
Structural Engineering Life
TSEC 10: The Design of Amusement Industry Roller Coaster Projects
The Structural Engineers Association of Texas (SEAoT)
American Council of Engineering Companies
Texas Board of Professional Engineers
American Society of Civil Engineers
Structural Engineering Institute | ASCE
Structural Engineering Certification Board
NCSEA
Five Tips for Young Engineers
Five Tips for Engineering Managers
Connect with Stan Caldwell

This episode is also brought to you by Maser Consulting P.A., a privately owned, multidiscipline, consulting and engineering design firm with a unique balance of public and private sector experience. Established in 1984 by Richard M. Maser, PE, PP, CME, Chairman & Chief Executive Officer, the firm has an expert staff of licensed engineers, planners, surveyors, landscape architects, and environmental scientists with offices strategically located nationwide. Click here to learn more about Maser Consulting P.A. today.
Please leave your comments or questions in the section below on what you think about these tips for structural engineers. 
To your success,
Mathew Picardal, P.E., & Alexis Clark, P.E., M.ASCE
Hosts of The Structural Engineering Channel