Podcast: Play in new window | Download | Embed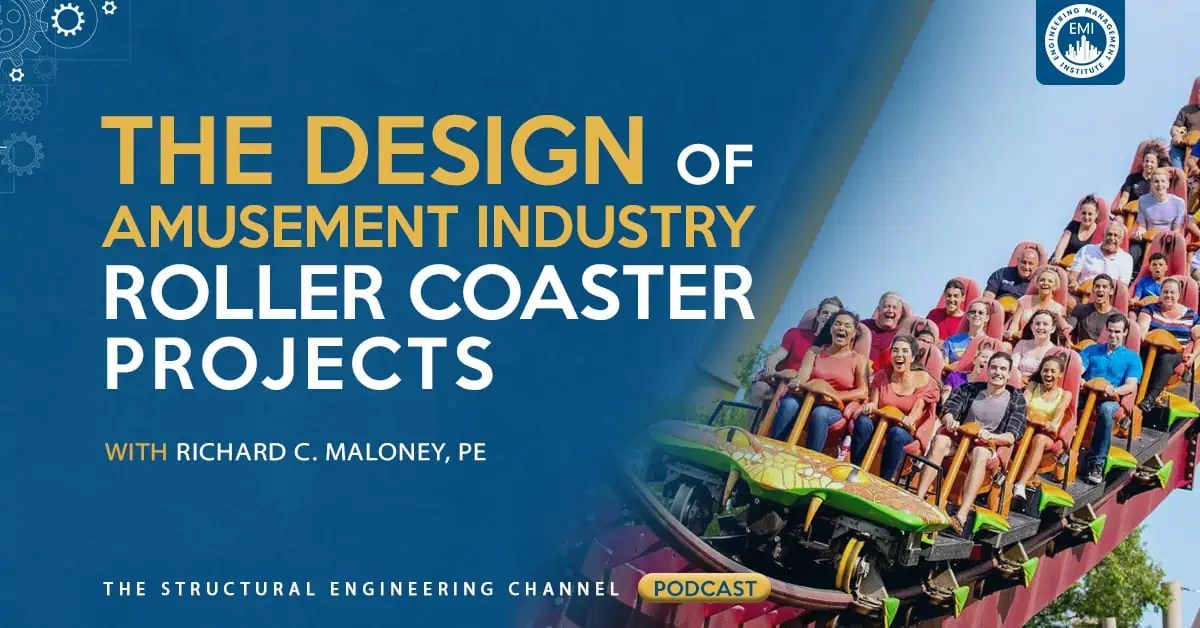 In episode 10 of The Structural Engineering Channel podcast, we talk to Richard C. Maloney, PE, Discipline Leader for Bridges and Structures at Maser Consulting, about the design of amusement industry roller coaster projects. Rich talks about the design of these interesting projects, and also discusses some of the roller coaster projects that he and his team at Maser Consulting have worked on which include some of the world's tallest and fastest roller coasters and thrill rides in the world. 
Here Are Some of the Questions We Ask Rich in This Episode:
What is different about these roller coaster projects versus other structural projects, if any?
What does the design process for roller coasters look like?
Tell us about the process of determining and designing the load of foundations for roller coasters.
Tell us more about The Six Flags Great Adventure Joker roller coaster.
What type of foundations do you use for uplift loads?
Tell us about the Zumanjaro: Drop of Doom ride?
Here Are Some of the Key Points Discussed About The Design of Industry Amusement Roller Coaster Projects:
Maser Consulting's team strives not to over design and to stay very practical in their design approach, of course with safety at the forefront of their minds. We come up with what we think is the best, most efficient and safest solution for the public.
The park will buy a ride from a ride manufacturer who designs and has the ride fabricated. Richard's team will then design the foundations to ensure they meet the proper codes and standards.
The Six Flags Great Adventure Joker roller coaster is a 4-D, free-fly coaster that lifts riders straight up a 12-story, 90-degree hill before flipping them head-over-heels at least six times along a weightless journey.
The Joker roller coaster is not like most traditional roller coasters. It contains single cars that hang off the side of the rail. There are four riders in each car, two on each side of the track. As you move along the track, these vehicles spin up and down based on the gravity forces and the acceleration forces of the track itself. Maser's job included making sure that the structure could withstand all applicable loads to ensure a safe structure.
The ride manufacturer models the ride in a computer module to determine the various loads, seismic, temperature forces and wind factors. There are two types of winds that influence these designs, namely storm event winds and operating winds (the highest wind that the roller coast can operate at). At the end of the day, the manufacturer provides a report of all the loads for every column on the ride. Richard's team then develops the load combinations based on the building codes and performs their own analysis to try and determine what the worst loads cases are from each scenario. They narrow it down to a 3 to 6 maximum loads per column and then put them through their design procedures to determine the foundation sizes.
One thing that is unique about any amusement ride's foundation is the uplift loads and lateral loads which can be larger than typical static structures. Traditionally what drives your design with typical structures is the vertical download.
Zumanjaro is currently the tallest drop ride in the world at 415 vertical ft. The drop ride tracks are attached to the face of the existing steel tower that supports the vertical loop of the Kingda Ka roller coaster, an innovative design solution that combines two rides within a single space. Maser Consulting's structural engineers analyzed the loads from the new required columns and structures to develop a final design that allowed the new footings to fit within and on top of the existing tower footings, while staying within the limits of the site's soil properties and applicable ride and building codes.
In today's elastic modulus segment, Rich tells about a career decision he made that has helped to drive his career 25 years later.
More Details in This Episode…
About Richard C. Maloney, PE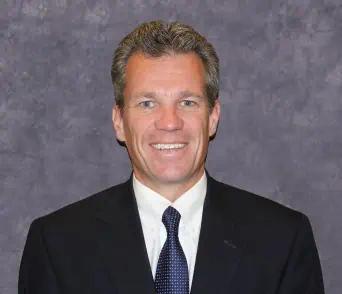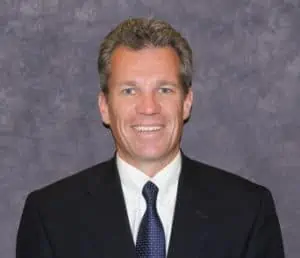 Mr. Maloney has over 25 years of experience providing project management and engineering services to a wide variety of public and private clients, including government agencies and owners/operators of various facility types. His responsibilities include client relations, project management, and supervision of the preparation of designs and specifications for a diversity of projects including structural systems for buildings, bridges, dams, major theme park and water rides; wastewater and drainage facilities; utilities/infrastructure; and waterfront structures.
Mr. Maloney has particular expertise in structural design incorporating conventional and unique steel, reinforced concrete, masonry, and timber structures, and foundations. Additionally, he is responsible for inter-discipline coordination of architectural and mechanical, electrical and plumbing (MEP) aspects of projects. Mr. Maloney has provided structural evaluation and expert witness services for various public and private clients.
Mr. Maloney manages a team of structural engineers who have experience in a diverse range of engineering disciplines that include expertise in bridge and transportation structures having provided design services to state agencies, authorities and numerous counties. Their building experience ranges from multiple story office and educational facilities, retail and commercial structures to public works facilities. Their waterfront structure experience extends from large platform and bulkhead installations to ferry terminals, piers, and mooring and berthing structures and their amusement industry resume includes ride support engineering services for over 100 amusement rides in theme parks nationwide.  Those include some of the world's tallest and fastest roller coaster and thrill rides including Five out of the Top Six roller coasters in Time Magazine's "2013 Top Ten Roller Coasters in the US" list.
Sources/References:
The Structural Engineering Institute (SEI) of ASCE
SEI Structures Congress 2020
Six Flags Great Adventure – The Joker Coaster
Six Flags Great Adventure – Zumanjaro: Drop of Doom
Richard Maloney's LinkedIn Account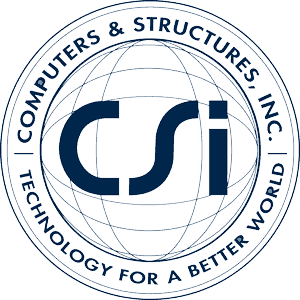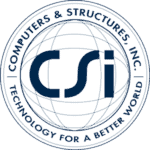 This episode is brought to you by CSI, Computers and Structures, Inc. which is recognized globally as the pioneering leader in software tools for structural and earthquake engineering. You can learn more about them at www.csiamerica.com 
Please leave your comments or questions in the section below about the design of industry amusement roller coaster projects.
To your success,
Anthony Fasano, PE, LEED AP & Mathew Picardal, P.E.
Hosts of The Structural Engineering Channel