Featured Guest Blogger: Angela Cristina Negro
It happens to everyone.  The minute you land your new job, you're so excited.  Your heart is racing, you have this desire and drive to do your best, you're putting in extreme effort to show your boss you were the right hire and you're off…you feel exhilaration, you feel excitement, you feel unstoppable.  Slowly, the novelty of the job wears off.  This can take anywhere from a couple of months to a couple of years.  But the newness does eventually subside.  And with the loss of its sheen, the job becomes more and more of just that…a job, sometimes a Stagnant career.  Eventually, you find yourself in the offensive place that no one ever wants to admit they occasionally find themselves in, that smelly gutter that runs parallel to everyone's career, the …R…U…T…
So, how do you know you've fallen in?  Well…I really only go by one rule.  You know you're in therut when:
You have stopped learning.  The misconception is that the learning curve with any job is strictly at the beginning, then once you get into it, it's smooth sailing and simply routine.  The truth of the matter is that a job should be a constant learning curve.  When you stop learning, you're career has become stagnant.
Learning is at the core of everything we do.  We pursue activities and hobbies because they offer some sort of novelty.  Even if someone is a professional at doing something, such as golf, say, there is still something that drives them to the green every morning.  It's not only for the love of the game, but it's a passion that drives someone toward mastery; there is always more to learn and something to improve on.
And this is analogous to any activity or job.  Once the learning is over and the job becomes mindless and routine, the challenge is gone and with it our desire to keep at it.  So, what are you to do when you find you've slipped off the career path and into the gutter?  How do you save yourself from a stagnant career?
Recognize that you have fallen into the gutter.  This is by far the most difficult thing to do.  You may have become attached to your job and lost perspective on your progression during the course of time.  If you can't, at any point in time, identify any amount of improvement or progression you have made during your tenure of that position, then you may need to take a step back and take a fresh look at what you are doing.
Take the initiative and take on new responsibilities.  Don't always wait for people to drop new things into your lap.  Most of the time your boss doesn't have the time to remember to eat, let alone remember to evaluate your job satisfaction and progression.  Your career, just like everything else, is entirely in your control and is really your responsibility.  No one can gauge another's job better than someone can gauge their own.  So when you start to see that the learning curve is leveling off, explore further responsibilities or initiate and manage a new project or inquire about the possibility of working on a cross-functional project for another department.  The initiative will give you extra points with the bosses as they will see that you are someone who is on top of their stuff and cares enough about the organization to undertake new challenges.  One Caveat: in some cases, this can open a can of worms.  While generally it's great that you can take on (or want to take on) more responsibilities, you need to make sure you aren't compromising your primary work.  Should the quality of your regular work begin to falter, you can bet that that will solicit some sort of reaction from others.
Mentor a coworker.  Yes.  I mean it.  Mentoring a coworker is a really rewarding experience and can also provide learning opportunities for you.  Not only will you be helping someone to succeed (which is always a great thing), but mentoring offers you the opportunity to learn how to motivate, teach and lead others.  While it may be on a small scale, the skills you learn when mentoring and leading other people will be invaluable to your career progression.
Take some training courses.  If your company offers some sort of tuition repayment program for studies you complete related to your job topic, then I would suggest taking full advantage of this benefit.  Keeping on top of a subject keeps your skills current and there is always the opportunity to learn about subjects you aren't familiar with that can enhance your knowledge about how to do your job better.
Switch job.  In some extreme cases, there is no resurrecting a career through any of the previously mentioned options.  Sometimes what you need is a change of pace, a change of scenery…something entirely new.  The way to do this would be to look for new job opportunities.  A new job will mean a new learning curve and any opportunity to learn can never be a waste of time or energy.
Go back to school.  I personally don't think that school should always be your fall back option.  What can happen is that a person can find themselves in school far longer than they work at building themselves a career…ever hear of a professional student?  And it's important to remember that a career is not built through academic education but, rather, through experience.  However, when someone is considering a complete career change, then a degree may be necessary.  So if you find yourself bored with life or absolutely hating the path you're on, then maybe exploring new options at school isn't such a bad idea.
Pursue interests and career opportunities on the side.  Pursuing interests in your spare time can give way to new opportunities.  You may come up with a fantastic business idea that you want to try to launch.  You might discover a hidden talent that you want to develop.  Some people say they don't have time for hobbies, but I argue that people can't afford to not have hobbies.
What you have to realize is that you can't expect to be with one organization for the entire duration of your working life.  Nor is it a reasonable expectation to be on the right career path the first time.  A career is something that is built over time, through different experiences.  Careers can also change with a change in someone's values or objectives.  Your career has to be fluid.  You have to be fluid.  We sometimes become fixated on hitting the ground running; finding our dream job right out of school.  But the truth is that establishing your career takes constant reevaluation of your goals; it's a dynamic process.  Rather than focusing on the destination, we should focus on the ride.  Because like I said above, once the learning curve has reached its plateau, then you're in the rut.  The idea is to never stop learning.
What have you done when you found yourself in the career gutter?  What has/hasn't worked for you?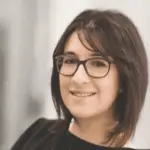 About The Author.
The Professional Careerist, Managing Your Career Through Personal Development – Helping young engineering professionals navigate the choppy waters of building a career
Let's connect on LinkedIn: http://ca.linkedin.com/in/angelacnegro