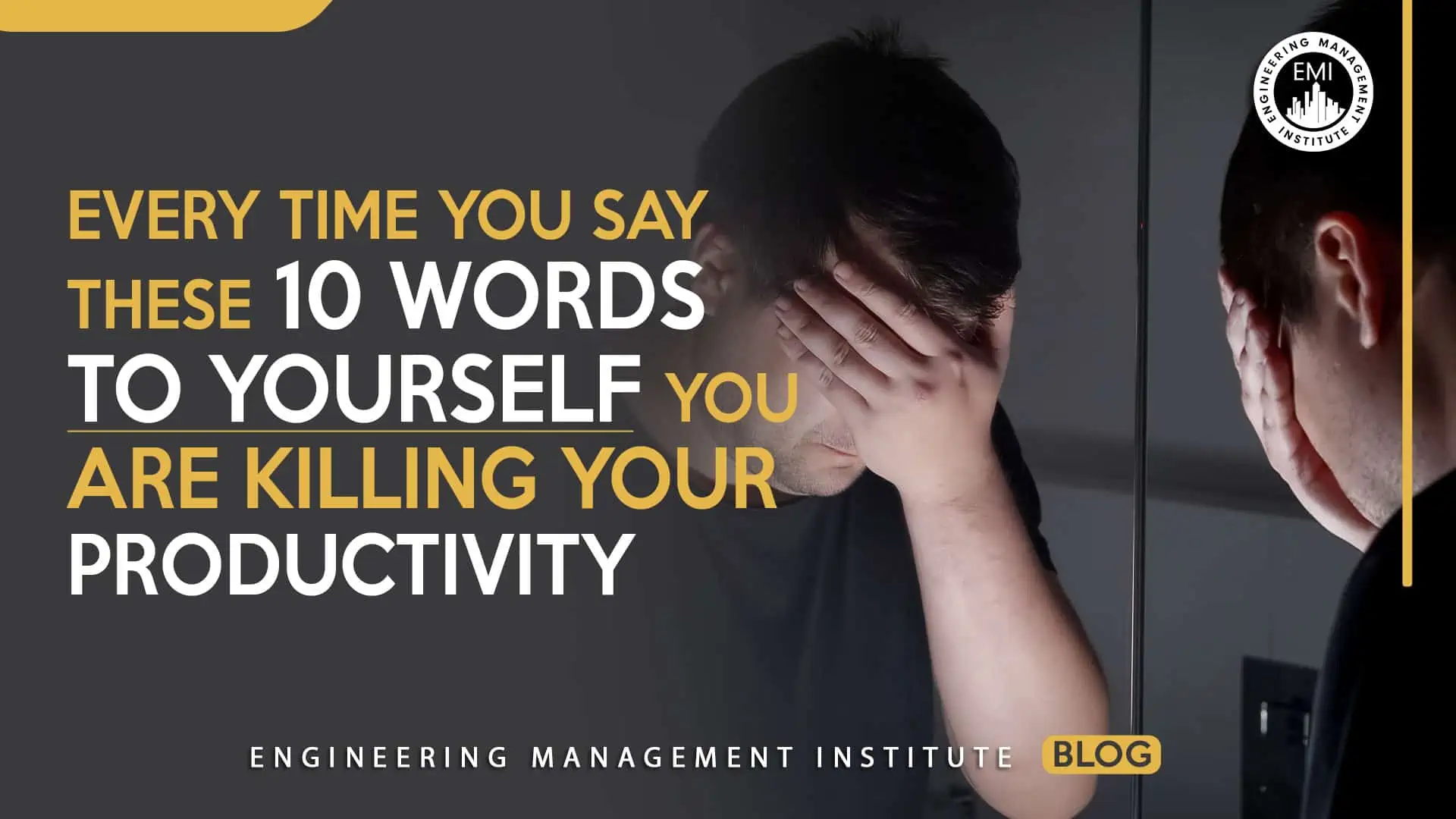 "It will be quicker if I just do it myself."  
Have you ever said this to yourself? These 10 seemingly innocuous words have come back to haunt many engineering managers (and their firms). Most professionals today approach work in a very reactive manner. A task or request comes across their desk and they jump on it, in an effort to get it done as quickly as possible. This mentality is referred to as the Hyperactive Hive Mind (HHM), a term coined by author Cal Newport in his latest book, "A World Without Email," which I recently finished reading.
There are many problems with this mentality, but two critical ones are:
It forces us to jump around from task to task, fragmenting our work, and preventing us from spending long periods of time on one thing, which creates a cognitive drain on our brains, and
It puts us in a constant short-term mindset, where we focus on getting something done NOW and not thinking of the long-term consequences or missed opportunities.
I want to discuss #2 in detail in this post. Many engineering professionals perform tasks repeatedly, like completing a timesheet, preparing a technical report, sending project status updates, preparing invoices, and conducting staff meetings, just to name a few. Many of these tasks can (AND SHOULD) be delegated to someone else on their teams. However, because we operate in the Hyperactive Hive Mind mentality, we prioritize everything as "DO THIS IMMEDIATELY." Therefore, we miss awesome opportunities in the delegation of tasks and free up more time for us to work on higher-impact initiatives, which is ultimately how divisions, departments, and companies grow.
Let's look at an example:
Mary is a manager at a consulting engineering firm. She oversees a team of five professionals. One of them, Jack, is more senior than the other four, who are younger professionals. Mary's intention for the last year has been to have Jack prepare the monthly invoices and get them to the "final review" state for her, so all she has to do is take 30 minutes to perform a final review of the invoices and give accounting the OK to send them out. However, every time Mary receives the monthly pre-bills, she has so much going on that instead of walking Jack through how to do them, she says to herself, "It will be quicker if I just do it myself." So she does, thinking that next time, she will explain to Jack how to do it. She then proceeds to spend three hours preparing the invoices, which include several conversations with Jack and other team members to ensure the invoices are correct.
What if one day Mary spent six hours, over two days, detailing the invoicing process. This might include typing out a step-by-step process with examples, and maybe even a screen capture video that records her marking up the invoices. She could then review this with Jack and ask him to try to prepare the invoices next month using these instructions. It might take a few months for Jack to get it right, but let's look at the long-term benefits. Let's say in just two months, with her instructions, Jack can take over all invoicing, which then requires Mary to only spend 30 minutes per month on invoicing instead of three hours (or more). This is a savings of 30 hours per year (almost one full week of work). What could Mary accomplish in those 30 hours? This is just one task; she can likely find others to delegate as well.
Hopefully, this example displays the power of delegation. To me, it's one of the most important skills one can develop because the return on investment can be HUGE. The more you delegate, the more you can focus on business growth and other important visionary tasks.
Please keep this in mind as you train and develop your team members (and in your own daily efforts as well). We all find ourselves from time to time using those words, "It will be quicker if I just do it myself." However, we fail to recognize how much this mindset is hurting our ability to produce high impact work.
I would love to hear any thoughts you have on effective delegation in the comments below, especially tips or strategies that you have found to be helpful in the successful delegation of tasks. This article was originally posted on LinkedIn here.
Anthony Fasano, PE, LEED AP
Engineering Management Institute
Author of Engineer Your Own Success