This is a guest post by Nader Mowlaee.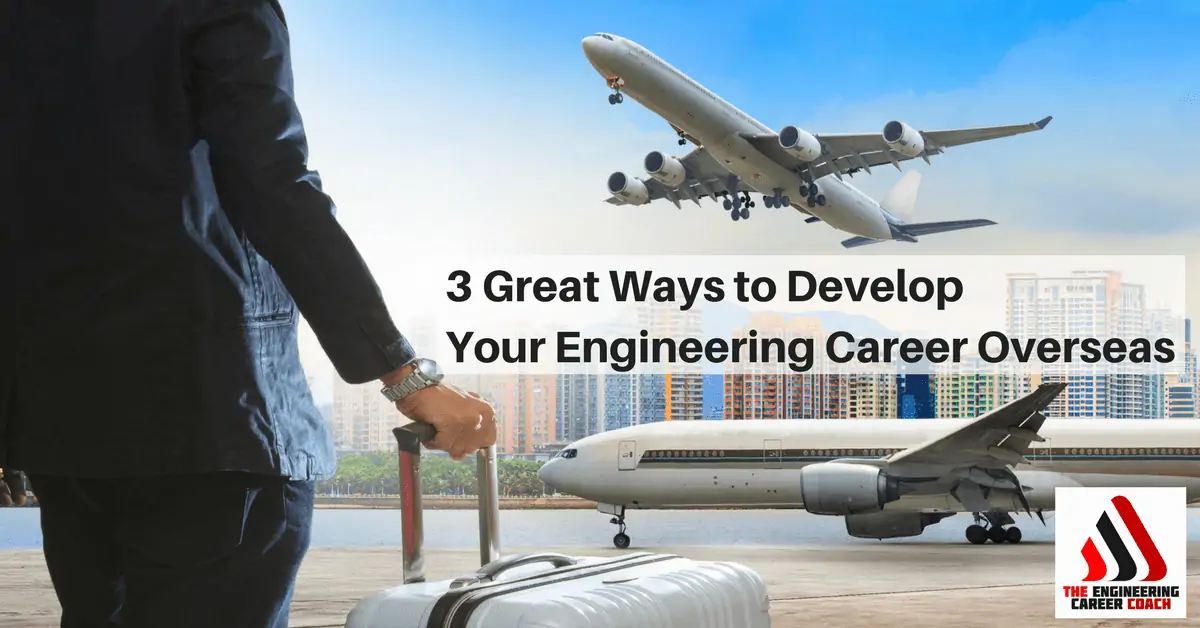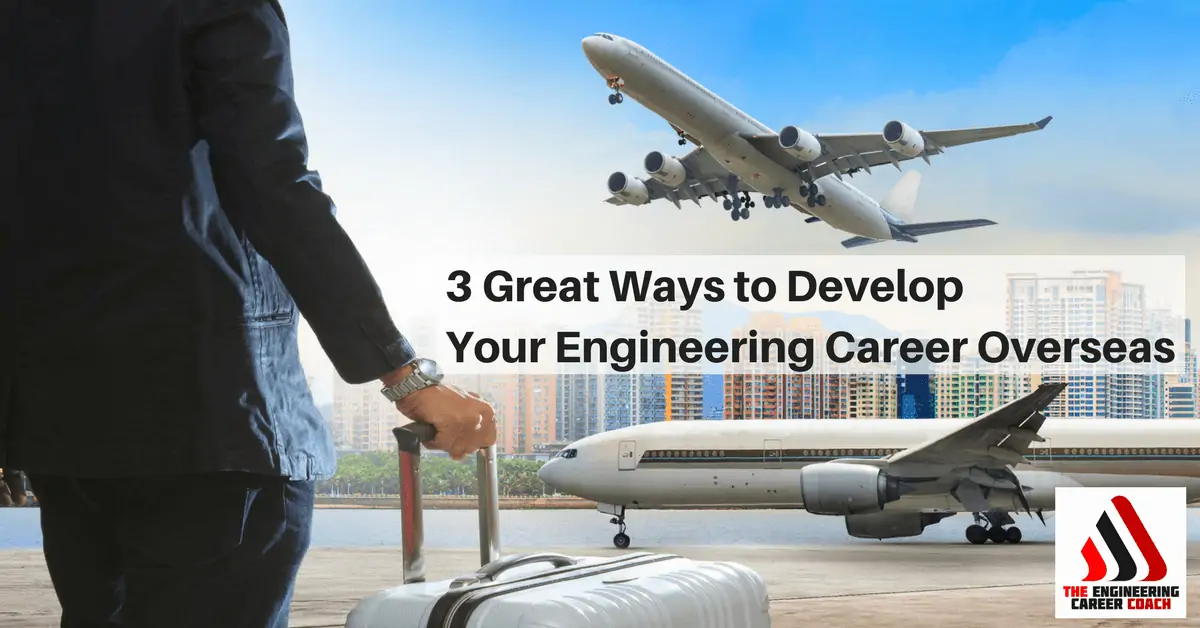 The global job crisis is a challenging fact that many of us will have to face. This is most especially true to those engineers seeking career advancements outside of their chosen field or current country.
Here are three ways you can develop and advance your engineering career outside of your home country:
1. Solve Big Problems
Our human weakness is that we quickly give in to adversity rather than fight for victory. One reason we do this is because it feels easier to be defeated than to struggle to win or take the needed risk.
Our animal instinct hates struggle, and it admires survival and adheres to comfort zones. What reward is there to surrendering, compared to the reward of the struggling to win? Conquer your fears.
Instead of thinking and talking about all the failures you have been through, channel that energy into finding solutions for problems that exist around the globe. By finding solutions to big problems, you will not only defeat adversity, but you will eventually succeed despite any economic challenges or market fluctuations.
Whether your chosen engineering career path looks promising or not, disciplining yourself to always think of solutions rather than problems will boost your advancement and marketability. Moreover, if your dream is to move to another country with hope for a better lifestyle, then you absolutely must learn what problems exist within your field of work in the country you are aiming to move to. Then come up with potential solutions.

2. Plan for Contraction with Expansion
In times of market contraction, it may not seem to be the best time to expand. However, your goal is to stand out from the crowd and develop your career elsewhere despite the economic decline, isn't it? So wouldn't it be easier to stand out (expand) while everyone else is holding themselves back and retracting from the job market?
It is all about supply and demand. If and when demand is low, a supplier (i.e. you, offering innovative ideas that solve big problems) can differentiate themselves more easily. Moreover, remember, contraction is not forever.
During a decline in the economy, most businesses shut down or they downsize. This means they leave a lot of gaps, and those gaps can be a problem for you to solve. So remain knowledgeable and resourceful. Keep in contact with industry influencers and constantly think of ways to add value to their work. Ask insightful questions and always challenge the status quo.
What if you have no access to business leaders? What if you never knew there was an economic crisis? What would you be doing? I am sure you would be out there marketing yourself like there's no bad economic weather! And you are right to do that; it is this time of economic decline that you ought to be more active than you ever were before!
If you yield to the decline, then you will surely lose your reputation and your career. However, if you stand tall and ask the types of questions that set you apart from those who backed down, you will get all the attention in the world.
3. Put Your Best Foot Forward – Always
If you have been working hard during the peak years of your engineering career, then it is time to work even harder when you are considering a move abroad. So put your best foot forward!
Treat your career like your life depends on it – and it often does when you are outside of your comfort zone, in a country where you might not even speak its language well.
It starts with being positive and hopeful, to get through the tough times. Then acting according to that conviction. Do know that thinking positive without taking action does nothing? You must take massive action.
It would also be great to have a coach or mentor during this journey. Listening to them can light up new ideas. Your mentor does not need to know everything you know. He or she just has to be someone you can trust. He or she should know what they are talking about, and it is best if they have already completed such a journey.
Personally, I have moved to 3 countries in my adult life and built my career from the ground up in each. I have several bruises to show for it, and I know exactly what is required to make a successful transition.
So which country is next for you?
About the Author Nader Mowlaee:

Nader is inspired by motivating confidence in engineers. He helps engineers improve their communication and leadership skills, while focused on educating and encouraging them to leave their fears behind and go from where they are, in their career and life, to where they want to be as fast as possible. Nader's vision is to empower engineers to become the strongest version of themselves.
We would love to hear any questions you might have or stories you might share related to transitioning to working overseas.
Please leave your comments, feedback or questions in the section below.
To your success,
Anthony Fasano, PE, LEED AP
Engineering Management Institute
Author of Engineer Your Own Success