This is a guest post by Tiffani Teachey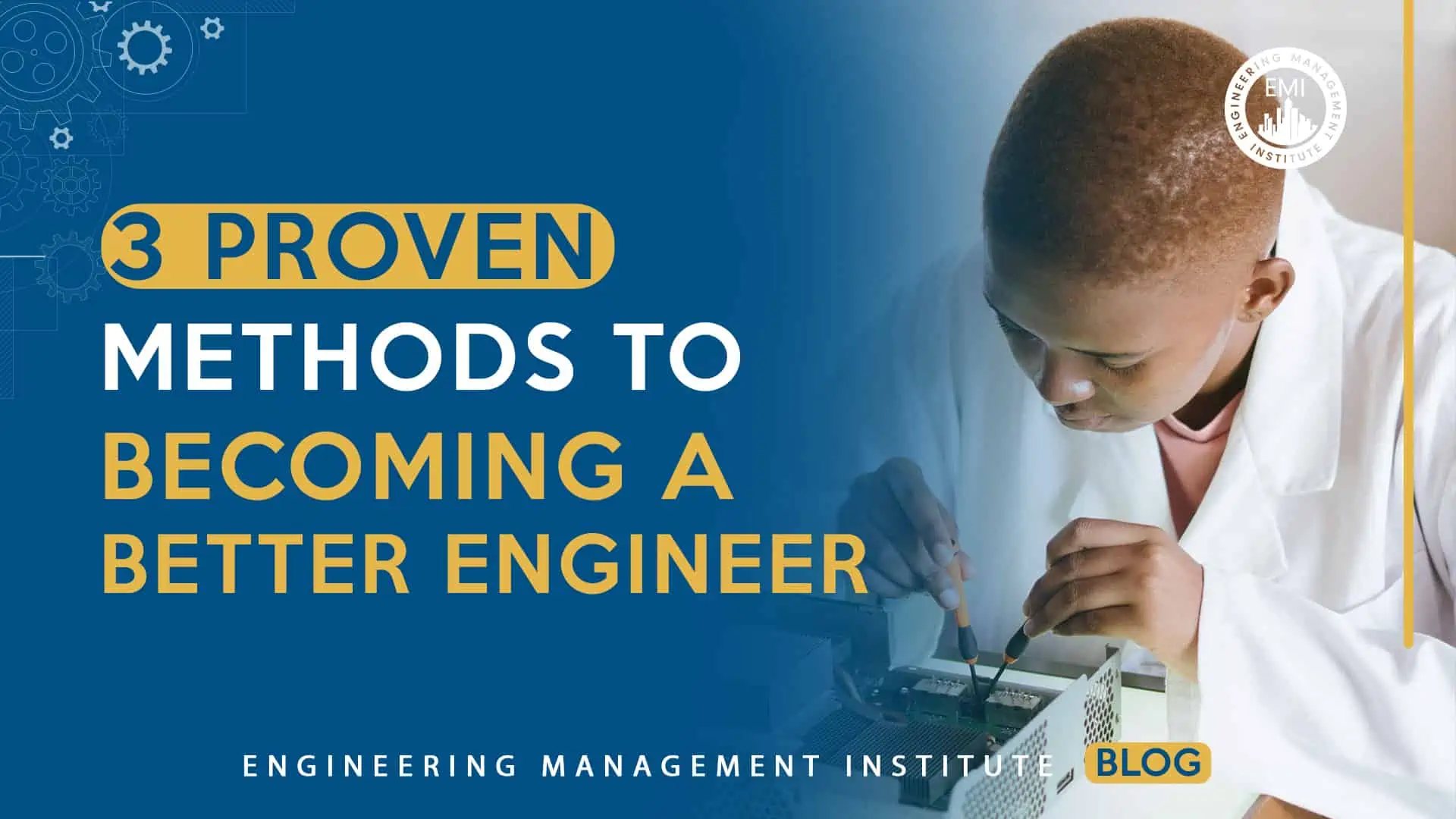 "The engineer's first problem in any design situation is to discover what the problem really is." ~ Unknown
Engineering is an ever-evolving field, and staying on top of the latest trends is essential for success. As an engineer, you need to stay abreast of emerging technologies and develop your skill set in order to remain competitive in the job market. Here are some tips for becoming a better engineer and advancing in your career.
#1 Stay Up-to-Date on Technology Trends
It's important to keep up with the latest advances in engineering technology. The industry is constantly changing, and understanding new technologies will give you an edge over other engineers who are stuck using outdated methods and systems. You can read industry publications or attend seminars and workshops to stay informed about the newest developments in engineering technology.

#2 Develop Your Soft Skills
Engineers often think of their job as purely technical, but it's just as important to have strong soft skills such as communication, problem-solving, time management, leadership, teamwork, and critical thinking. These skills are essential for working effectively with colleagues on projects or leading teams. Consider joining a professional organization or attending a conference to network with other professionals in your field and develop these important skills.
#3 Focus on Quality Work
Quality work is the key to success as an engineer. It's more important than quantity; focus on producing high-quality work that meets or exceeds expectations rather than simply trying to finish tasks quickly without considering quality. Make sure that all of your designs meet industry standards and safety regulations before submitting them for review. This attention to detail will set you apart from other engineers who are only focused on speed instead of accuracy.

Being an engineer means constantly learning new skills and keeping up with the latest developments in the field so that you can remain competitive in the job market. Staying updated on technology trends, developing your soft skills, and focusing on quality work are all essential components of becoming a better engineer and advancing your career. Start putting these tips into practice today so that you can take your career to the next level!
About the Author

Tiffani Teachey is a Senior Mechanical Engineer, Science, Technology, Engineering, and Math (STEM) advocate, TEDx international speaker, and international best-selling author of the children's book "What Can I Be? STEM Careers from A to Z" and two women empowerment books. She is the host of the Read It Right Radio Show on iHEART Radio via WDRBmedia. Tiffani is the owner of Thrive Edge Publishing and owner/publishing consultant of Inspired Authors Publishing. She holds a Bachelor of Science degree in Mechanical Engineering, as well as a Masters of Science degree in Engineering Management, both from The University of North Carolina at Charlotte. She is currently a Leadership Studies Ph.D. student at North Carolina Agricultural and Technical State University.
As an engineer with more than 18 years of experience, Tiffani has a passion for inspiring the next generation to engage in STEM careers. She was born and raised in Winston-Salem, North Carolina, enjoys traveling and being a youth mentor. For more about Tiffani, visit her website at www.TiffaniTeachey.com.
We would love to hear any questions you might have or stories you might share about the things you do to become a better engineer. 
Please leave your comments, feedback or questions in the section below.
To your success,
Anthony Fasano, PE, LEED AP
Engineering Management Institute
Author of Engineer Your Own Success