Podcast: Play in new window | Download | Embed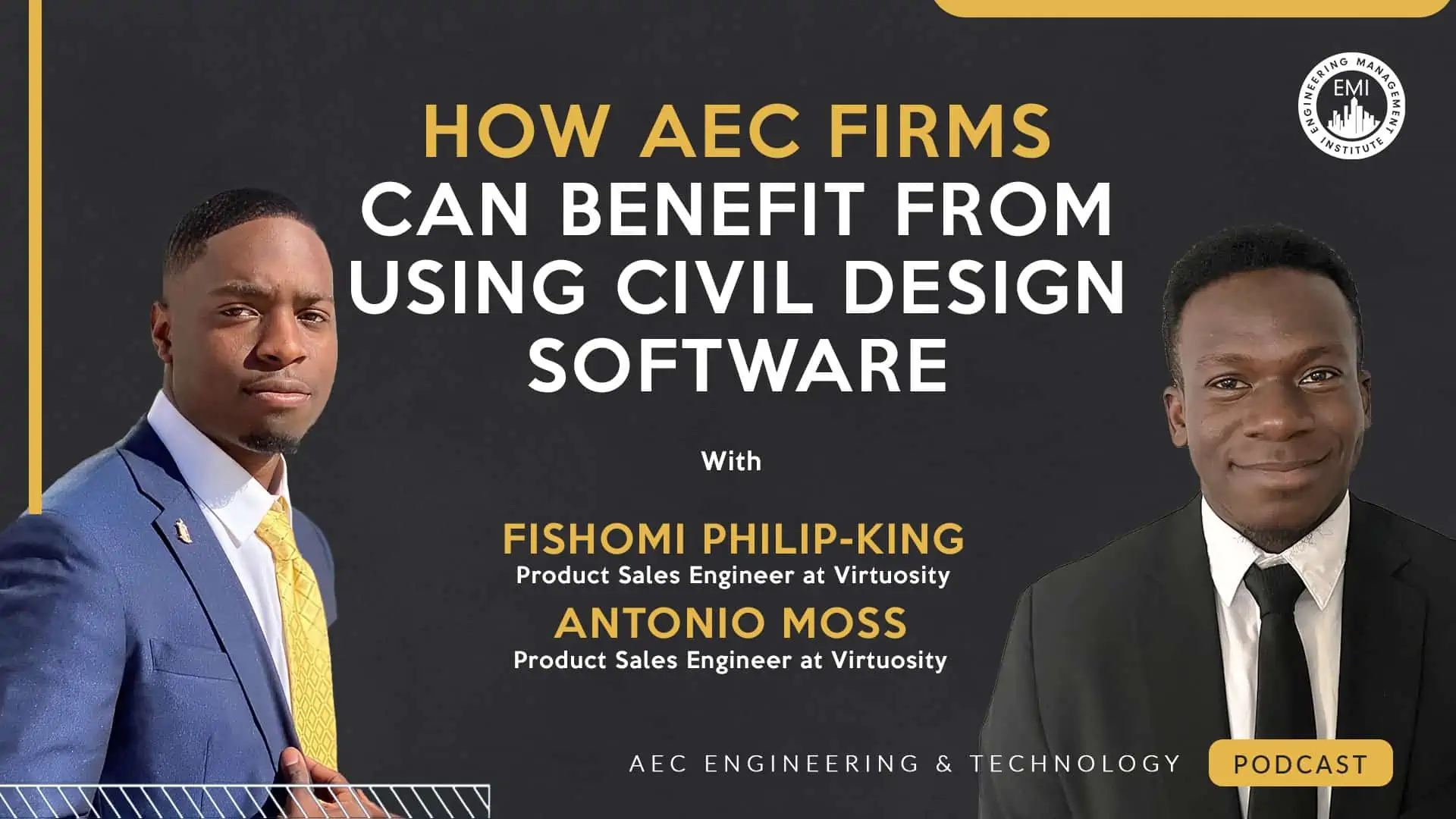 In this episode, we talk to Fishomi Philip-King and Antonio Moss, two sales engineers from Virtuosity, about how using civil design software can help engineering owners increase risk reduction and reduce overhead costs at their firms.
Engineering Quotes:



Here Are Some of the Questions I Ask Fishomi and Antonio:
How can Bentley's civil design software be used as a business tool for financial forecasting?
How can this software help increase efficiency with your staff?
How can this software help with risk reduction?
How can this software help reduce overhead costs?
What final piece of advice would you like to give our listeners?
Here Are Some Key Points Discussed in This Episode About How AEC Firms Can Benefit from Using Civil Design Software:
Virtuosity offers infrastructure and civil engineering solutions to architects, surveyors, designers, and instructional professionals. They meet the organization's needs for the projects. It is achieved through sending emails and phone calls, making connections on LinkedIn, and offering webinars and demonstrations to interested people. They want to ensure success in the AEC Tech industry, giving them access to the latest technology and workflows that reduce overhead costs.
Virtuosity helps to fill the gap between technology and infrastructure solutions.
Virtuosity is a sub-company of Bentley Systems, but the target client is small and medium companies. The benefits are higher if you only have a person or two persons who need the software. Instead of spending $10,000 for one person to use it, you can get the civil design software cheaper with training included.
Land development projects aren't just about civil engineering. Some clients want cost reports, insights, and financial forecasting. It is why it is essential to cover the financial side of the customer's needs, especially now with everyone talking about speculation and recession. Some of the Virtuosity products help with product visibility and cost reporting that assist in process tracking and budgets. It can show design constraints, if something is feasible, and if it can be achieved or not — and it helps you to know these things quickly.
Civil design software helps owners decrease errors and increase efficiency.
Virtuosity reduces risk using the benefits of artificial intelligence because, regarding drafting design, you can achieve better results than manual drafting. It saves a business' longevity and reputation and leads to fewer errors in the field. That means happy engineers are equal to happy clients, and happy clients are equal to business security.
Regarding the reduction of overhead cost, Virtuosity reduces the number of applications you need to complete projects. You previously needed four or five software packages to complete a big project. It included a drafting platform, geotechnical software, utilities, site analysis, cost reports, and many other features and functions. Virtuosity provides all those things in one software for an annual subscription.
Another benefit of this software is being able to visualize your design when it is done, take it to another section in the platform with 3D animation and 3D modeling, and show the three-dimensional rendering to everyone.
More Details in This Episode…

About the Guest: Fishomi Philip King
Fishomi King, a product sales engineer at Virtuosity, is a hardworking and self-motivated individual with a background in mechanical engineering. He is always ready to transfer technical expertise, personal potential, and a range of skills in his field. He is committed to developing a successful, long-term career in the engineering industry.
About the Guest: Antonio Moss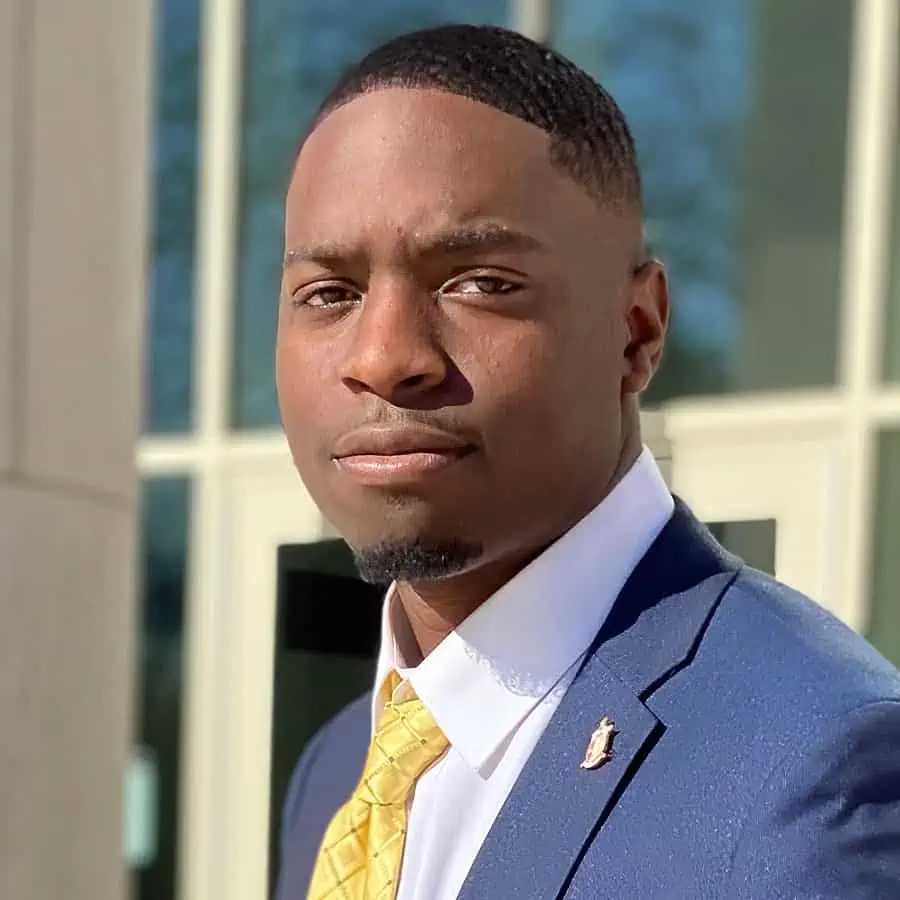 Antonio Moss, a product sales engineer at Virtuosity, is a well-rounded engineer with a background in civil engineering. He is committed to seeing tech and software be integrated with infrastructure to build better communities.
About the Host: Nick Heim, P.E.
Nick is a field and VDC engineer at StructureCare, owner of Green House Property Management, and the host of the AEC Engineering and Technology Podcast. Nick's interests lie at the intersection between the built world and technology, and he can be found looking for the ever-changing answer to the question, "How can we do this better?" He can be found on LinkedIn, producing content about the use of technologies in his civil engineering career and small business.
Sources/References:
Virtuosity
Connect with Fishomi Philip-King on LinkedIn
Connect with Antonio Moss on LinkedIn
This Episode Is Brought to You by Shingle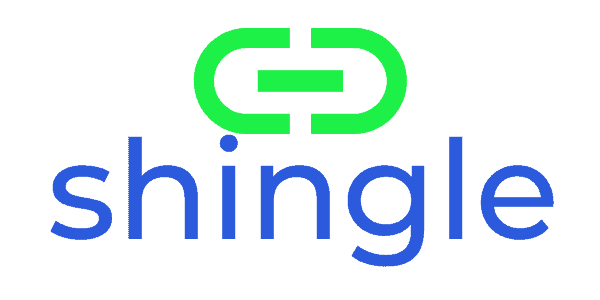 Built specifically for the flexibility required by both engineers and architectural, engineering, and construction (AEC) firms, Shingle is a web platform that connects experienced, U.S.-accredited P.E.s and CAD professionals with AEC firms to complete short-duration tasks. Engineering firms with overflow work can easily engage with the engineers virtually on the platform without a timely hiring or tedious contracting process. With a focus on building long-term relationships between the engineers and AEC firms, Shingle's goal is to help firms access top engineers as needed and potentially for full-time employment. Find out more about Shingle and how to join the network as an engineer or CAD professional, or through an AEC firm by visiting shingleit.com.
We would love to hear any questions you might have or stories you can share on how AEC firms can benefit from using civil design software.
Please leave your comments, feedback, or questions in the section below.
To your success,
Nick Heim, P.E.
Host of the AEC Engineering and Technology Podcast