Podcast: Play in new window | Download | Embed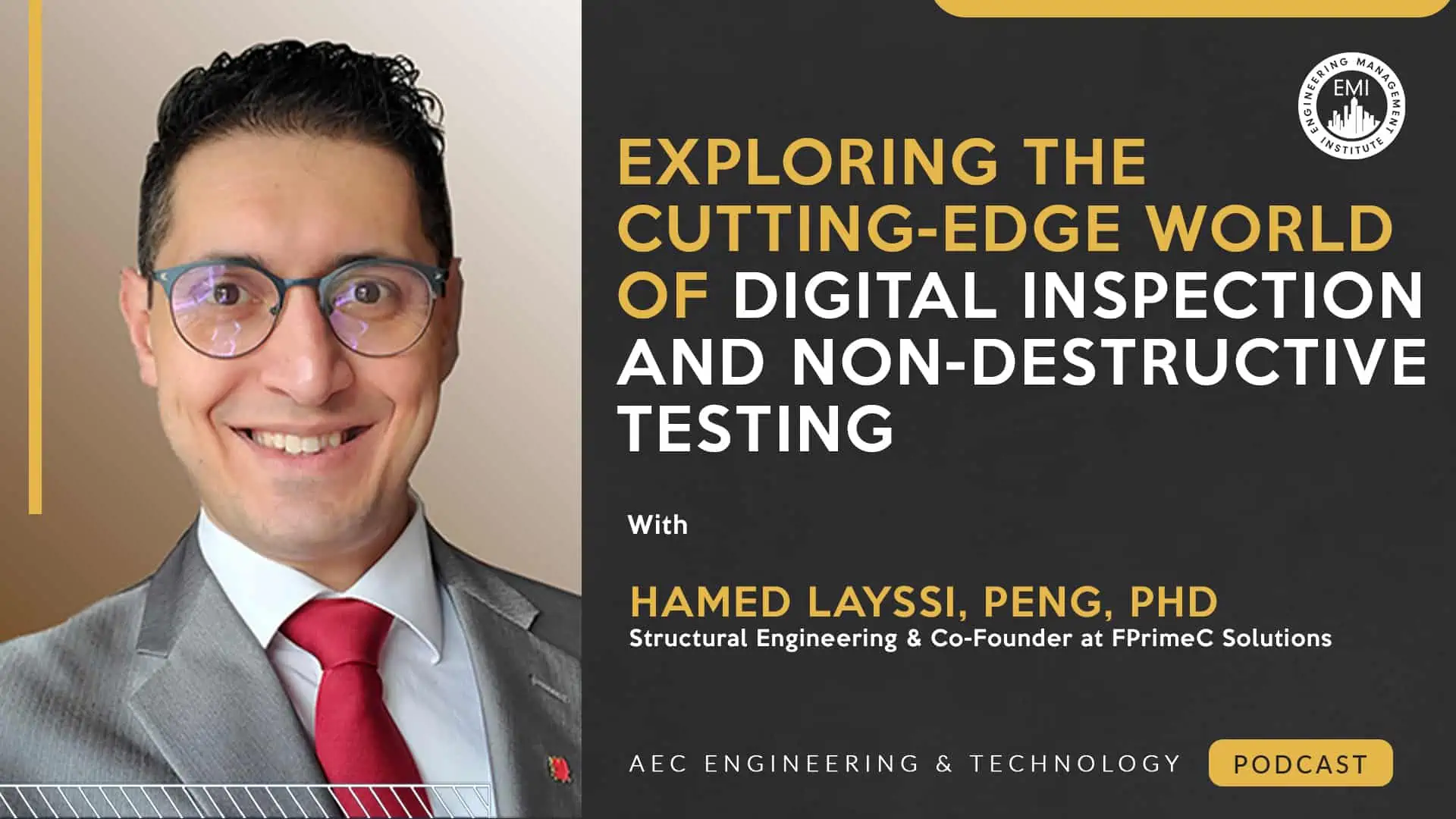 In this episode, we dive into digital inspection and non-destructive testing (NDT) with Hamed Layssi, PEng, Ph.D., the co-founder of FPrimeC Solutions Inc. We explore digital inspection applications, innovative NDT methods for evaluating concrete structures, and NDT's role in new construction projects.
***You can view the video version of this episode here.***
Engineering Quotes:


Here Are Some of the Questions I Ask Hamed:
How has digital inspection revolutionized the field of non-destructive testing (NDT), and what notable advancements have been made in recent years?
How has the market changed in terms of available products and industry advancements since early 2002?
Can you provide an overview of innovative non-destructive testing (NDT) methods and concrete inspection techniques, and how they work?
Can you explain the difference between non-destructive testing (NDT) and traditional inspection, including both digital and non-digital approaches?
Are there cases in structure inspection where the involvement of a licensed engineer is essential, while other tasks can be performed by skilled technicians who do not require licensing, similar to the distinction between medical technicians and doctors?
Can you provide insights on the applications of non-destructive testing (NDT) in new construction and how it is utilized in that context?
Are there core principles of NDT that can be universally applied regardless of whether it's for new construction or inspection of existing assets?
Is the key to the successful implementation of NDT more reliant on the engineer's use and interpretation of the technology rather than the technology itself?
How can the presentation of NDT data be improved to enhance understanding for laypeople and asset owners?
What upcoming developments or advancements in the NDT field are you particularly enthusiastic about within the next three to five years?
Here Are Some Key Points Discussed in This Episode About the Digital Inspection and Non-Destructive Testing:
In early 2022, we embraced digital inspection to optimize workflow and reduce timelines. By leveraging AI and computer vision, we transformed our approach, replacing pen-and-paper methods. This shift streamlined reporting and improved efficiency.
While there are many promising technologies available, most of them are still in the development stage, making it challenging for small companies to find robust tools that can handle all aspects of their operations, such as in the case of mining inspection. The approach of splitting tasks and digitizing specific sections is being used to address this limitation, with the hope of eventually achieving a fully digitalized process.
Digital inspection integrates non-destructive testing (NDT) methods, streamlining the process and enhancing accuracy. By automating data importation, reducing manual compilation time, and enabling location-based tracking, digital workflows minimize errors, improve efficiency, and generate more comprehensive engineering reports.
Visual inspection serves as a roadmap for non-destructive testing (NDT) in structure inspection, similar to how symptoms guide medical diagnostic tests. NDT acts as a diagnostic tool, providing specific information about structural conditions that visual inspection alone cannot reveal. By combining visual inspection and NDT, engineers can efficiently and effectively assess the condition of structural elements.
The lack of standardized licensing for inspectors in structure inspection highlights the need for certification programs similar to the medical industry. Implementing such programs would enhance efficiency and scalability while reducing costs for inspecting aging infrastructure.
NDT and digital inspection can be implemented in new construction projects from the start, providing better documentation, enhanced quality control, and early detection of issues. By integrating NDT techniques like ultrasonic pulse testing, intrusive testing methods can be minimized, improving efficiency and cost-effectiveness in the quality assurance process.
Standardization and qualification mechanisms are necessary to ensure the competence and reliability of NDT inspectors, particularly with the increasing accessibility of NDT technologies. The engineering community must work toward establishing processes that guarantee inspectors possess the required knowledge and skills to perform accurate and dependable inspections, avoiding the need for repeated tests and maintaining the integrity of the inspection results.
Engineers must innovate and stay updated to provide optimal solutions and benefit customers. Their expertise and continuous learning are crucial in asset management and NDT, even as technology advances.
NDT professionals and companies must have a strong understanding of test principles, codes of practice, and limitations. Proper education, training, and accurate data input are crucial. Collaboration between engineering schools and associations can improve NDT education, while standardization programs promote consistency.
Advances in computer vision AI and innovative NDT approaches are simplifying data analysis and visualization. Technologies like GPR and ultrasonics are becoming more user-friendly. Ongoing research and engineers' innovation drive industry improvements. Growing demand for digital inspection fuels manufacturers to bring better solutions. Overall, these developments enhance NDT practices and benefit customers.
More Details in This Episode…

About the Guest: Hamed Layssi, PEng, Ph.D.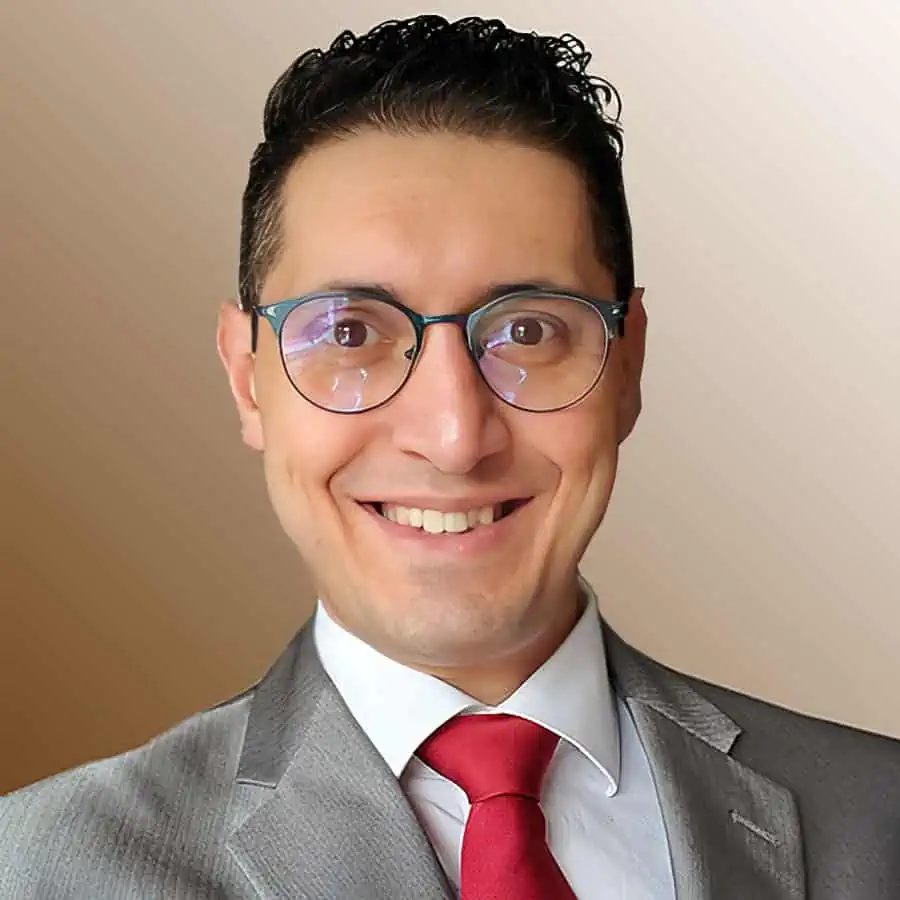 Hamed Layssi is a co-founder and structural engineer at FPrimeC Solutions Inc., which specializes in advanced non-destructive testing and evaluation of concrete materials and structures. Over the past 15 years, he has been heavily involved with the concrete industry as a professional engineer and researcher. He has an extensive academic background in non-destructive testing and evaluation of structural systems, digital inspection, and special repair solutions. He holds a Ph.D. from McGill University, Canada, is ranked among 150 top researchers in Canada in 2018, and received the 2018 entrepreneurship award from the PEO, Ottawa, chapter.
About the Host: Nick Heim, P.E.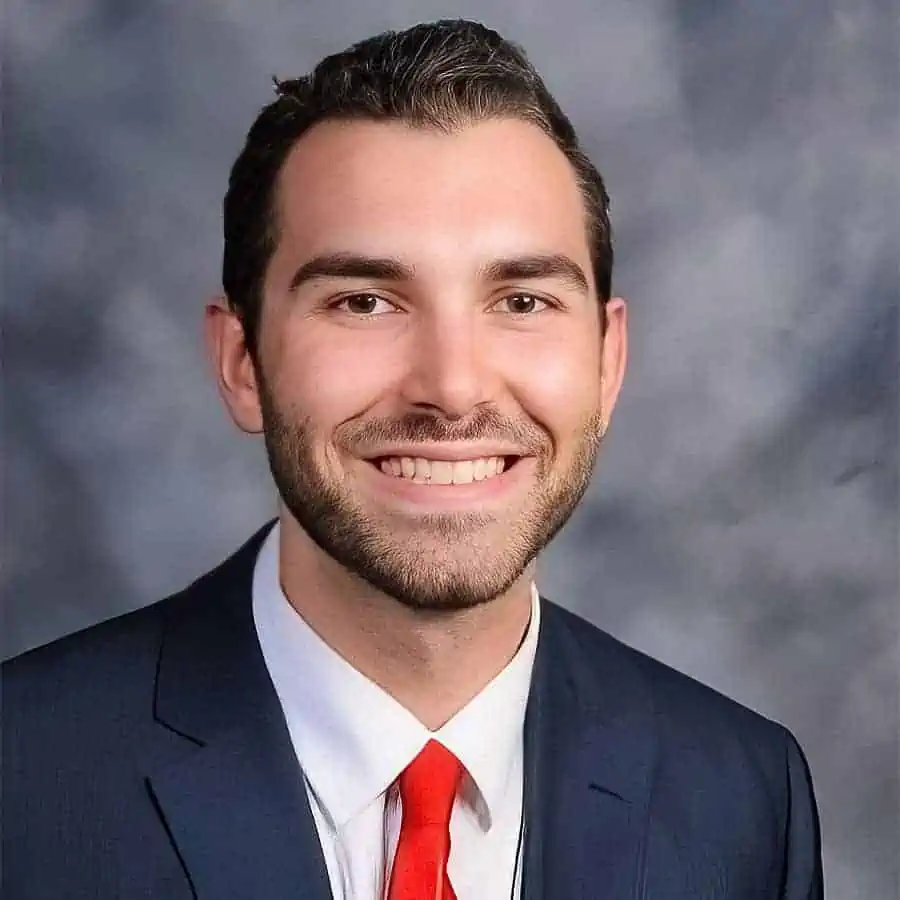 Nick is a field and VDC engineer at StructureCare, owner of Green House Property Management, and the host of the AEC Engineering and Technology Podcast. Nick's interests lie at the intersection between the built world and technology, and he can be found looking for the ever-changing answer to the question, "How can we do this better?" He can be found on LinkedIn, producing content about the use of technologies in his civil engineering career and small business.
Sources/References:
FPrimeC Solutions
Connect with Hamed Layssi, PEng, Ph.D., on LinkedIn
This Episode Is Brought to You by Colliers Engineering & Design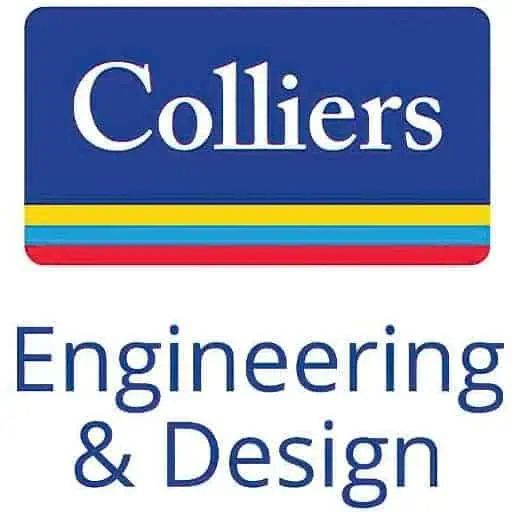 Colliers Engineering & Design is a full-service A&E firm with more than 2,200 employees and over 60 offices nationwide. As an industry leader, Colliers Engineering & Design has a responsibility to ensure the built environment is constructed with a commitment to the inclusivity, health, and welfare of our people, clients, and communities. For more information about how you can join their team, find them on Twitter, Facebook, Instagram, and LinkedIn or visit their website at colliersengineering.com.
We would love to hear any questions you might have or stories you can share on digital inspection and non-destructive testing technology.
Please leave your comments, feedback, or questions in the section below.
To your success,
Nick Heim, P.E.
Host of the AEC Engineering and Technology Podcast