Podcast: Play in new window | Download | Embed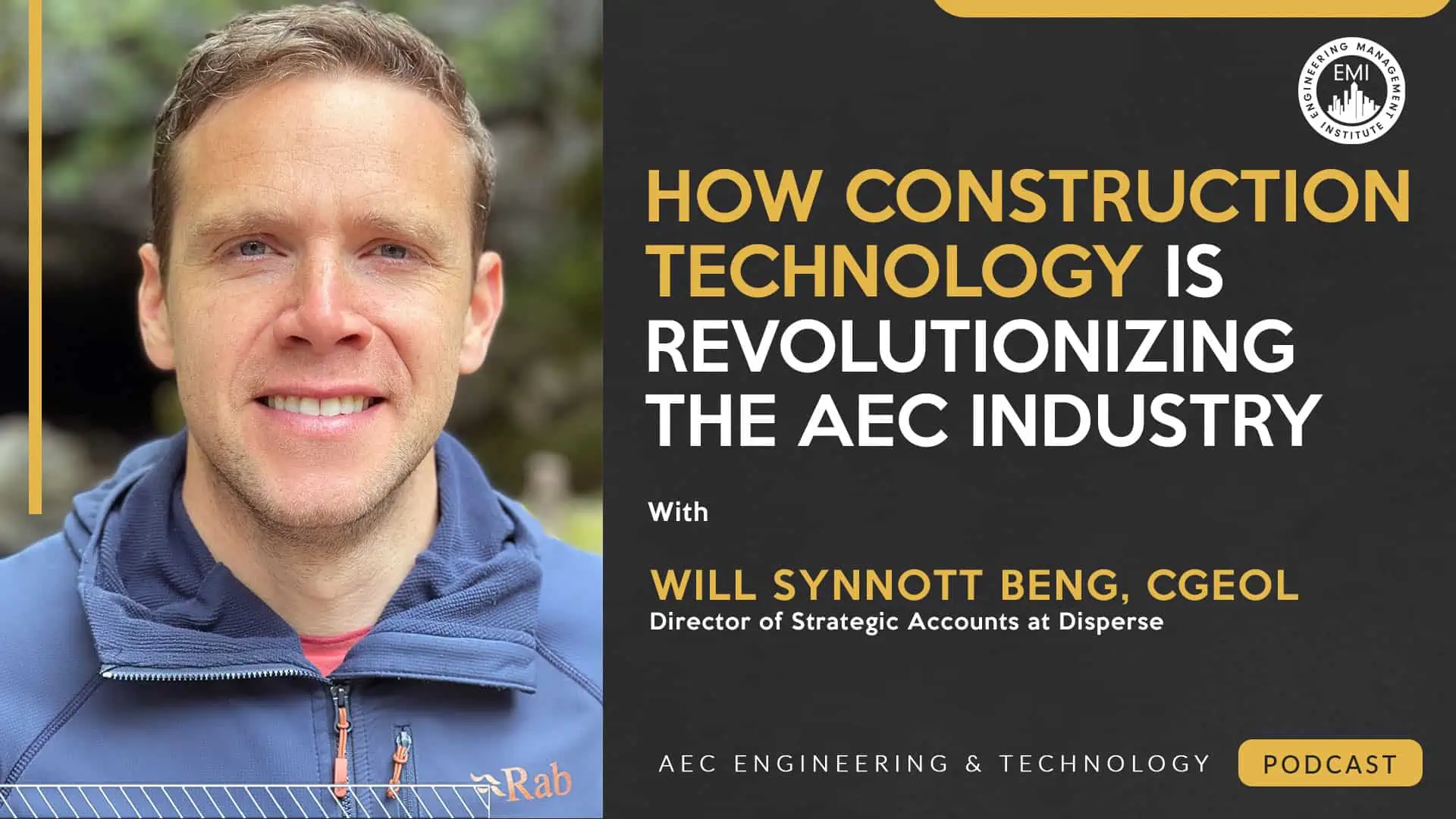 In this episode, I talk with Will Synnott BEng, CGeol, director of strategic accounts at Disperse, about how Disperse uses technology to solve some of the biggest challenges facing the construction industry. He also talks about his journey transitioning from a career in engineering to a sales role within a technology company.
***The video version of this episode can be viewed here.***
Engineering Quotes:

Here Are Some of the Questions I Ask Will:
What inspired you to transition from a career in engineering to a sales role within a technology company, and how has this shift impacted your perspective on the construction industry?
Can you tell us more about Disperse, what they do, and how they provide actionable data and insights to construction project teams?
Many construction project teams face challenges with inaccurate and time-consuming on-site reports. How does Disperse address these issues and improve data accuracy and accessibility?
How can the high turnover rate of personnel in construction projects impact data consistency and organization?
In the context of Disperse being a Human + AI hybrid platform, can you give us insight into the collaborative process between human expertise and artificial intelligence in optimizing construction data analysis?
How can the AEC industry utilize AI to proactively shape the future of the industry?
How can construction professionals leverage 360-photos to delegate tasks more effectively and efficiently?
With the rapid advancements in technology, where do you foresee the construction industry heading in the next five to 10 years, and how will Disperse play a role in shaping that future?
In your experience, what are the most crucial skills or knowledge areas for engineers who want to make a successful transition into careers in construction technology?
How crucial is adaptability in a dynamic startup environment where the customer needs and market strategies frequently change, and what benefits can those seeking to transition into such roles gain from connecting with individuals for insights and opportunities in this field?
What advice would you give to aspiring professionals looking to make a meaningful impact in the construction technology field, given your unique career journey and experiences?
Here Are Some Key Points Discussed in This Episode About How Construction Technology Is Revolutionizing the AEC Industry:
During the COVID lockdown, the limitations of traditional photo documentation in infrastructure inspection became evident, prompting a search for innovative solutions. Exploring 360-degree cameras and platforms like Klua offered a more effective way to share visual data, which ultimately led to substantial benefits and improved efficiency across the construction industry.
Disperse offers more than just a platform; they are a service provider committed to ensuring meaningful, accurate, and correct data delivery. Their advanced reality capture combines 360-photos with a hybrid AI-human approach, enabling users to focus on critical aspects of construction sites, such as the specific areas where trades are actively working. Disperse goes beyond mere photo documentation by checking the works against specifications and drawings, flagging discrepancies, and providing valuable insights into progress and adherence to project timelines, making it an invaluable turnkey solution for the industry.
Disperse is a construction tech platform that provides a single source of data and consistent updates throughout the project lifecycle. This can help construction teams to improve communication, collaboration, and efficiency, and reduce the risk of errors and omissions.
Construction teams often focus on the reporting side of data, but they neglect the data collection and organization process. This can lead to inaccurate reports and poor decision-making. Digital platforms like Disperse can help construction teams capture, organize, and express data more effectively.
Human + AI hybrid platforms like Disperse can help construction teams improve efficiency and accuracy by automating repetitive tasks, providing real-time insights, and enabling collaboration between humans and AI.
Using construction technology like 360-degree cameras and AI platforms such as Disperse doesn't replace jobs — it enhances them. Just like how spreadsheets are everyday tools now, mastering these tech tools improves efficiency, optimizes resource allocation, and saves time on construction sites. Embracing these technologies helps professionals stay ahead in the industry.
The ability to access technology remotely, like 360-degree cameras, provides greater flexibility for professionals in the construction industry. This is particularly significant given the industry's challenges with mental health and limited freedom due to on-site demands. With the option to work from home for a day or take occasional days off, technology helps enhance work-life balance and well-being for construction workers.
In the next five to 10 years, the construction industry will see big technological changes. The challenge is whether professionals are learning to adapt. Self-directed learning and adaptability are crucial. While augmented and mixed reality may play a role, practical technology that boosts productivity remains the focus.
Staying curious and eager to learn is crucial in a fast-changing industry. Expect more frequent career shifts in the future, requiring adaptability and self-directed learning. Exploring new tech and innovation within your current role shows enthusiasm and can lead to opportunities in construction tech or related fields.
Entering a startup comes with unique challenges and higher risks compared to established traditional companies, and it's important to be aware of these factors before making the transition. Consider your circumstances and risk tolerance carefully. Despite the challenges, stepping into the startup world can offer a fresh and creative environment where you actively contribute to something new and innovative, making it a worthwhile endeavor for those with the drive and passion for such opportunities.
The key element for success in this field is a commitment to continuous learning and unwavering curiosity. Embracing these qualities can shape one's career trajectory and open doors to new opportunities, making it a valuable mindset for those considering roles in this domain.
More Details in This Episode…

About the Guest: Will Synnott BEng, CGeol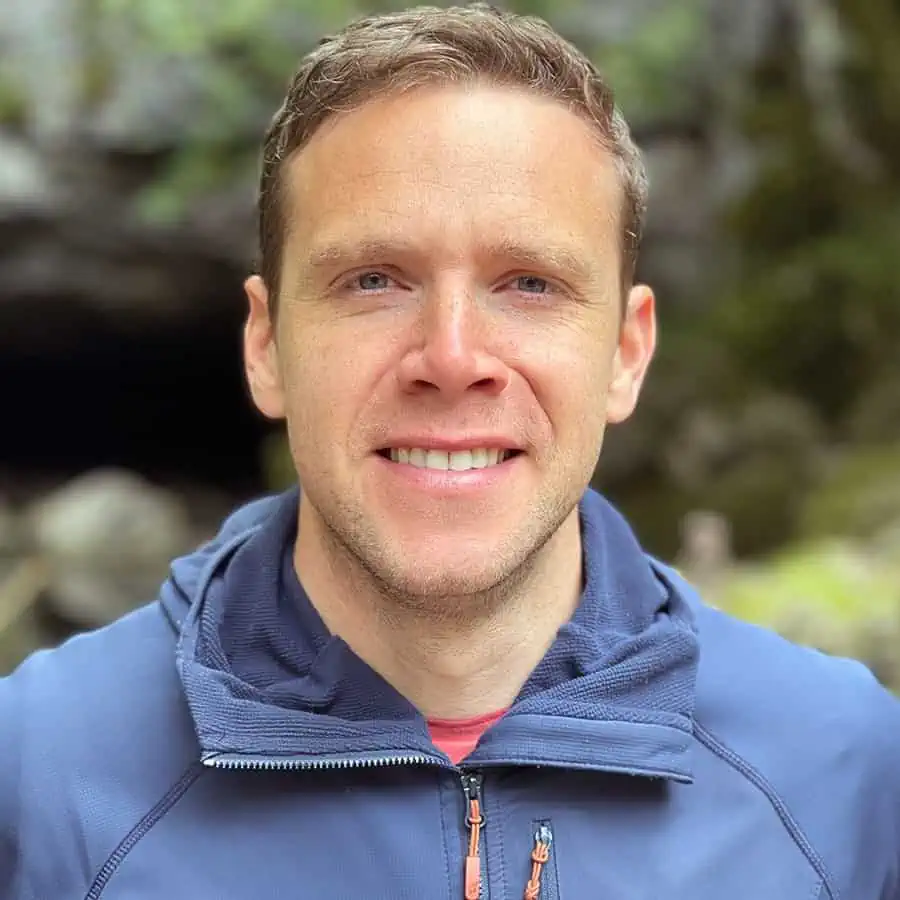 Will Synnott is a seasoned professional with over 14 years of experience in the construction industry, dedicated to driving progress and innovation as the Director of Strategic Accounts at Disperse. His mission is to empower construction firms by enhancing project deliverability and efficiency by strategically applying cutting-edge technology.
In his role at Disperse, Will is at the forefront of transforming the construction landscape. He spearheads initiatives that harness innovative technology to provide invaluable data, enabling businesses to make informed decisions and stay ahead in a rapidly evolving industry. Will's commitment to pushing the boundaries of what's possible in construction has earned him a reputation as a visionary leader.
With a profound understanding of the intricate challenges and opportunities that project managers and contractors encounter, Will Synnott is a trusted partner for those striving to deliver complex projects on time and within budget. His expertise and dedication have made him a driving force in the construction sector, and he continues to pave the way for progress in his role at Disperse.
About the Host: Nick Heim, P.E.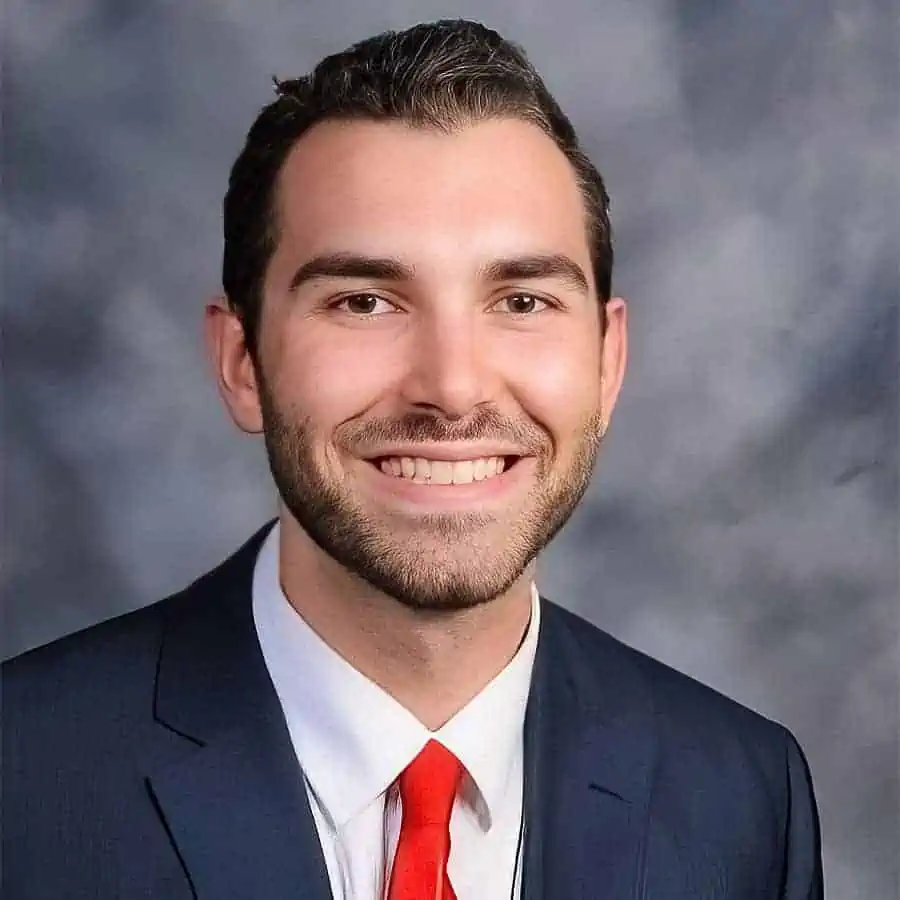 Nick is a field and VDC engineer at StructureCare, owner of Green House Property Management, and the host of the AEC Engineering and Technology Podcast. Nick's interests lie at the intersection between the built world and technology, and he can be found looking for the ever-changing answer to the question, "How can we do this better?" He can be found on LinkedIn, producing content about the use of technologies in his civil engineering career and small business.
Books Mentioned in This Episode: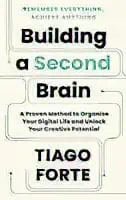 Sources/References:
Disperse
Klia
Pink Floyd – The Dark Side of the Moon
Holo Builder
Minecraft
Apple Vision Pro
Polycom
ChatGPT
Connect with Will Synnott BEng, CGeol on LinkedIn
We would love to hear any questions you might have or stories you can share on how construction technology is revolutionizing the AEC industry.
Please leave your comments, feedback, or questions in the section below.
To your success,
Nick Heim, P.E.
Host of the AEC Engineering and Technology Podcast