Podcast: Play in new window | Download | Embed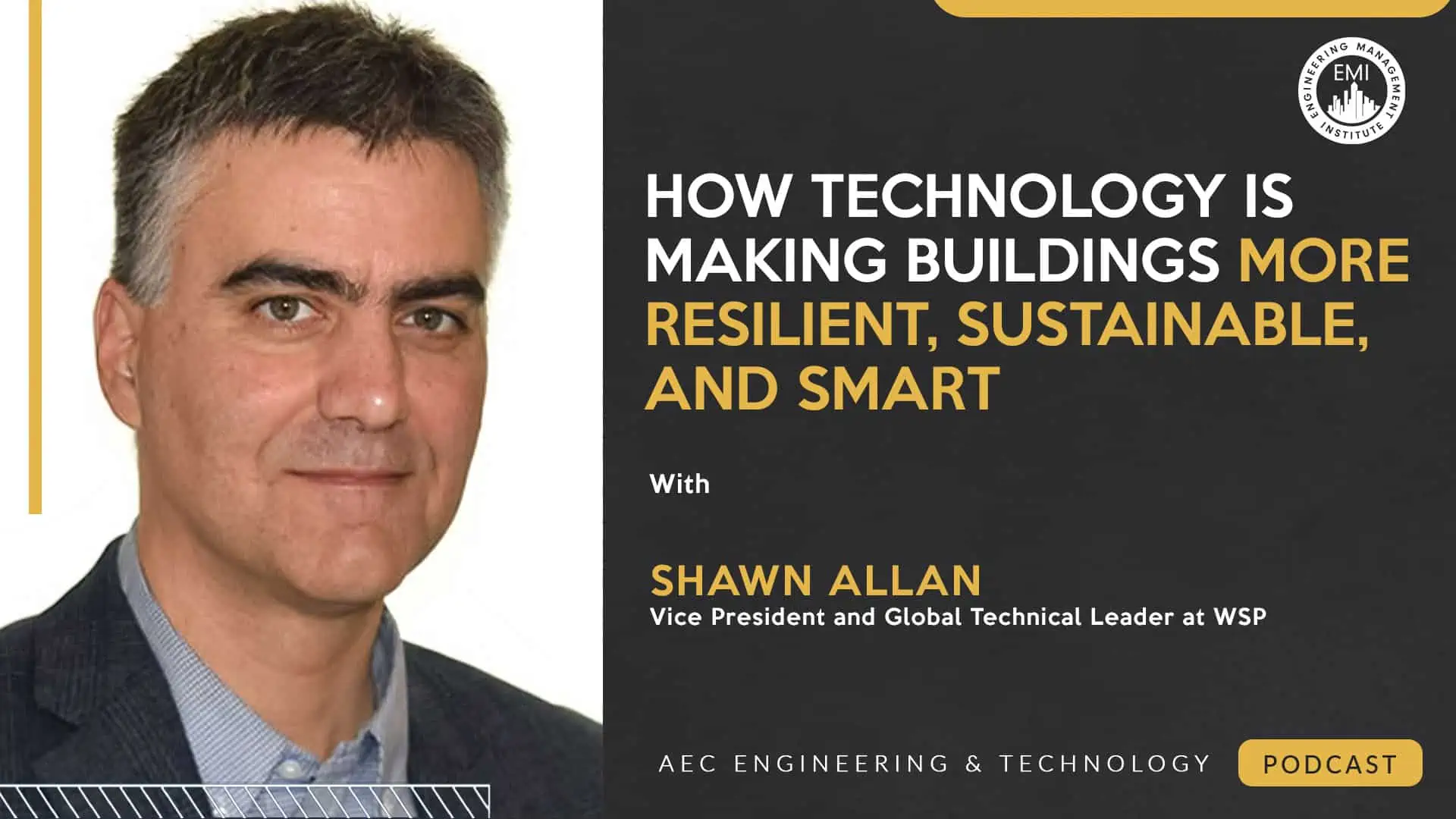 In this episode, I talk with Shawn Allan, the vice president and global technical leader of Digital Technology at WSP, about how technology is helping to build sustainable buildings, how it's supporting the transition to net zero, and how it's helping us to better understand and manage climate risks.
Engineering Quotes:


Here Are Some of the Questions I Ask Shawn:
How can building designs be optimized for minimal embodied carbon, maximum energy efficiency, resilience to extreme weather, optimal user experiences, and effective sunlight utilization to achieve superior energy performance?
How are some of your clients spearheading innovation from the client perspective to understand the impact of their assets or structures on climate change and related parameters?
How do emerging technologies contribute to enhancing resilience in the face of climate change and accelerating efforts toward achieving net-zero goals?
Can you provide a simpler and more concise overview of ClimateView, a tangible program or software that addresses climate-related concerns?
What specific climate resilience questions can ClimateView address, and what types of questions can its technology effectively answer?
How can data visualization tools in climate technology be used effectively to engage and inform stakeholders, like architectural renderings for new building projects, to communicate complex climate-related information more effectively?
Considering the varying efficacy levels of climate technology software across different project types, what specific types of projects do you believe it is particularly well-suited for?
Can you provide specific examples or case studies that demonstrate the benefits experienced by end users who have used the software and technology?
What are the anticipated future trends in climate resilience technology, and how will they be compatible and integrated with the existing technological landscape?
What advice would you give to aspiring engineers who want to follow a similar career path to yours?
Here Are Some Key Points Discussed in This Episode About How Technology Is Making Buildings More Resilient, Sustainable, and Smart:
Balancing competing building priorities requires complex trade-offs, necessitating advanced technologies to enable comprehensive simulations and informed decision-making. Integrating climate change projections, especially with climate expertise, is essential for navigating intricate design challenges.
Innovation is an iterative process of identifying client-driven challenges, developing computer-based solutions, and refining them through testing and feedback. This rapid prototyping approach allows for continuous adaptation to meet evolving client needs, informed by real-world applications such as those observed at MIT Lincoln Laboratory under the mentorship of James Evans.
Generative AI, which can quickly process complex data, is now essential for enhancing structural resilience. It analyzes past community engagement, local regulations, and machine vision insights to help design, build, and operate infrastructure that can withstand changing environmental challenges.
ClimateView is an integrated suite of tools that helps clients build resilience to climate change. It does this by monitoring future climate impacts, visualizing community data, and supporting collaborative mitigation planning with local stakeholders. The platform includes tools for uncertainty quantification, AI-driven stakeholder management, multi-criterion decision analysis, interactive 3D floodplain mapping, and climate extreme value analysis, demonstrating its diverse capabilities.
ClimateView is a software platform that helps users address crucial climate-related challenges by providing insights into climate resilience. Its multifaceted capabilities enable users to design resilient infrastructure, develop effective decarbonization strategies, make sound investment decisions, track and predict failures, and build consensus for climate action. It is a valuable tool for anyone working to address the challenges of climate change.
Emerging visual technologies, such as augmented and virtual reality, can engage and empower stakeholders to act on climate change. 3D renderings and augmented reality can bring climate risks to life, inspiring communities to invest in resilience. These technologies can translate abstract concepts into tangible experiences that promote meaningful change.
Climate technology software excels in short-term risk assessments for extreme weather events and long-term resilience planning. It can help users monitor localized risks, such as flooding, and prioritize investments to bolster asset resilience in the face of future climate change. This highlights its dual focus on immediate risk mitigation and sustainable long-term planning.
Climate Extreme Value Analysis helped an East Coast client understand future precipitation impacts for an insurance assessment, demonstrating that climate change is causing precipitation to increase. This information was used to adjust insurance premiums. Decision View Climate Risk helped Public Services and Procurement Canada assess the climate risks to a diverse building portfolio and prioritize resilience investments based on factors such as building age, materials, elevation, and condition. These examples highlight the software's role in helping organizations make informed decisions about risk management.
Demand for climate risk analysis is expected to surge in the coming years, driven by the growing focus on assessing climate risk in business. Emerging technologies, such as AI and drone-based 3D modeling, are ready to revolutionize climate risk analysis, enabling enhanced simulation capabilities, stakeholder engagement, and scenario analysis. The integration of modern construction methodologies and standardized building information can also advance climate resilience and decarbonization efforts. Cutting-edge computational technologies will play a transformative role in climate risk analysis and climate resilience in the foreseeable future.
Aspiring engineers should have a positive attitude, build strong relationships, and keep learning to succeed in their careers. It's also important to do work that aligns with your values and to be adaptable in a rapidly changing field.
More Details in This Episode…

About the Guest: Shawn Allan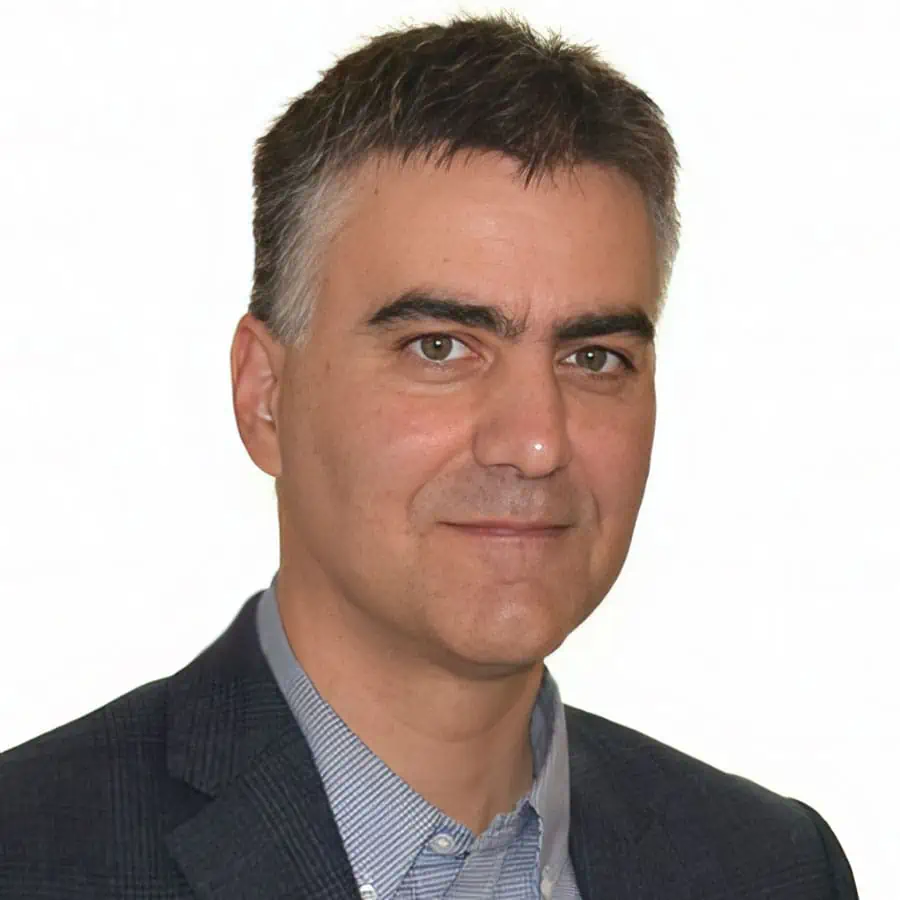 Shawn is Vice President and Global Technical Leader of Digital Technology at WSP. Previously he was global VP of Digital & Technology for Wood's Consulting business unit, coordinating the digital strategy and innovation program for the major service groupings within the company. In addition, he is the Global Technical Leader for Digital Technology within Wood's technical excellence network. Key contributions include the creation of a global digital operating model, running annual digital innovation challenges that have led to multiple successful commercial products, and implementation of a hugely popular low-code / no-code program with transformational results. He previously managed Wood's Metocean business, building it into Canada's largest private sector commercial weather services business over 10 years.
Shawn is passionate about seeing innovation come to life through the creation of technology that solves complex problems while being intuitively simple and visually appealing. An early career experience was optimizing a scheduling program for McDonald's while an undergraduate, followed by coding clustering algorithms as a graduate student at McGill University in Montreal. His first job was with MIT Lincoln Laboratory, where he worked closely with clients to improve and measure the benefits of a decision support technology suite for helping aircraft avoid microbursts. Later he helped found the Route Availability Planning tool (RAPT), which helped air traffic control find optimal takeoff slots for departing aircraft during severe weather.
His strengths are enterprise strategic thinking around how to realize the value proposition of digital, influencing through respecting the diversity of opinions and talents, and bringing simplicity to complexity. Whether through managing digital growth in competitive markets or bringing simple clarity to the essential value messaging of digital services and delivery within large organizations, Shawn moves organizations forward through a firm belief that lifting the good ideas and work of others leads to long-term success.
About the Host: Nick Heim, P.E.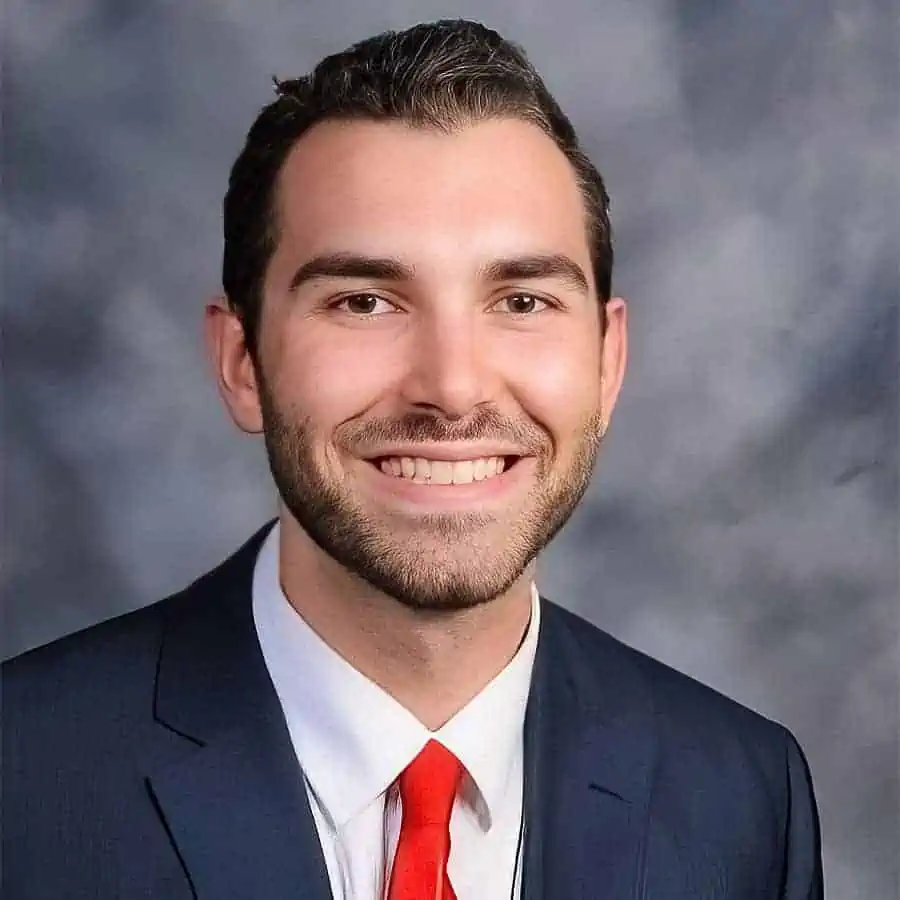 Nick is a field and VDC engineer at StructureCare, owner of Green House Property Management, and the host of the AEC Engineering and Technology Podcast. Nick's interests lie at the intersection between the built world and technology, and he can be found looking for the ever-changing answer to the question, "How can we do this better?" He can be found on LinkedIn, producing content about the use of technologies in his civil engineering career and small business.
Sources/References:
WSP
ClimateView
Artificial Intelligence (AI)
Parametric Design
Machine Learning
MIT Lincoln Laboratory
ChatGPT
Moore's Law
Gartner
Building Information Standards
Connect with Shawn Allan on LinkedIn
We would love to hear any questions you might have or stories you can share on how technology is making sustainable buildings more resilient, and smart.
Please leave your comments, feedback, or questions in the section below.
To your success,
Nick Heim, P.E.
Host of the AEC Engineering and Technology Podcast