Podcast: Play in new window | Download | Embed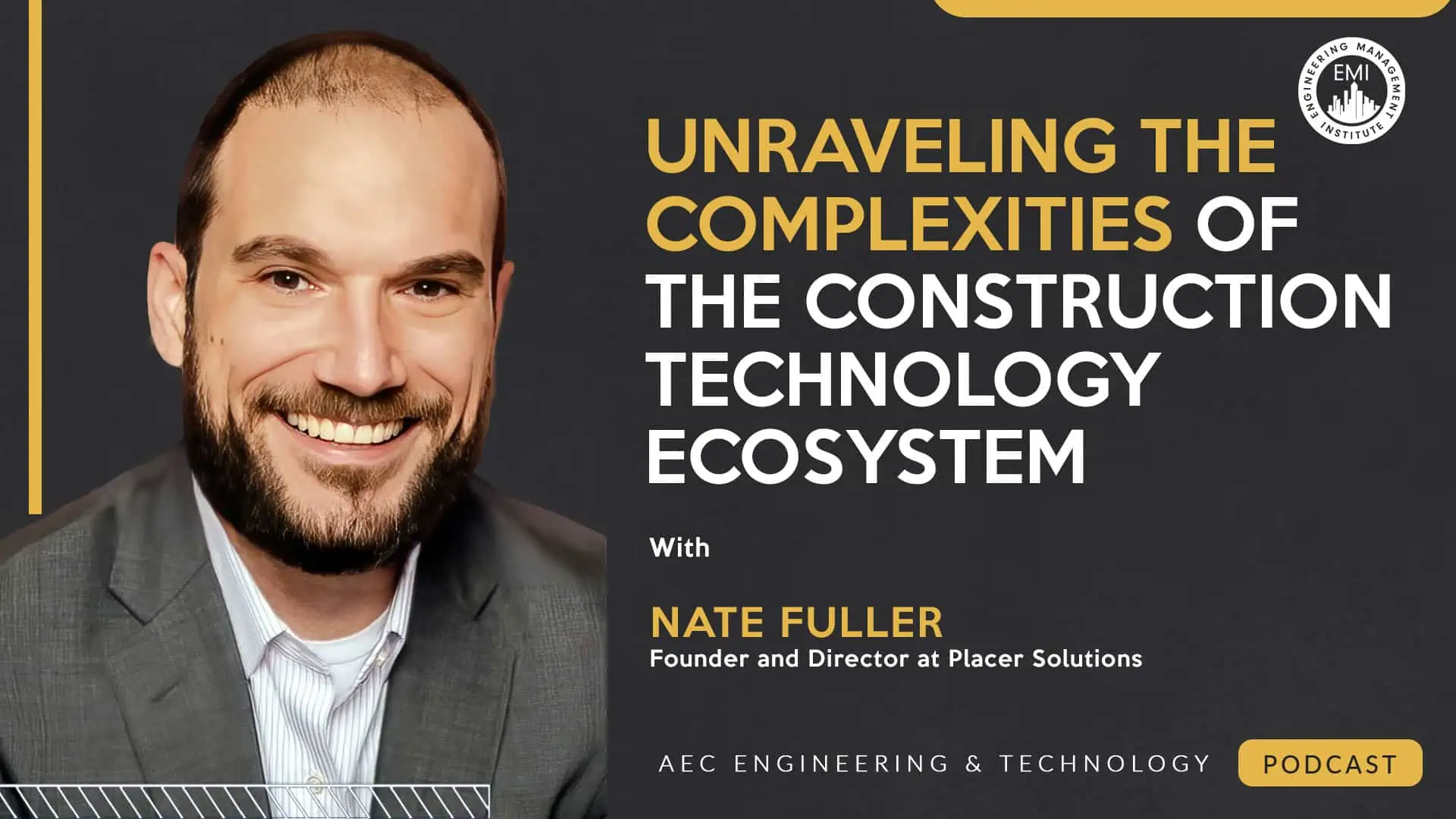 In this episode, I talk with Nate Fuller, the founding director at Placer Solutions, about the current state of the information ecosystem in construction technology and the need for high-quality and actionable information for professionals.
Engineering Quotes:


Here Are Some of the Questions I Ask Nate:
What is the current state of the information ecosystem?
Is there a lack of industry expertise influencing the development of this technology, and is this leading to outsiders claiming they can disrupt the entire AEC ecosystem?
Can you explain why there is a significant need for high-quality, actionable information for both construction professionals and technology providers?
Does the construction technology sector lack established best practices compared to other trades or professional organizations in the AEC industry?
How is your company addressing the need for a resource that provides highly actionable and accurate content?
Why do you think implementing new technologies in the field is often the most challenging part of any rollout in the construction industry?
How does providing solutions that don't work add to the workload of already busy individuals?
How can one balance using cost-effective technologies while maintaining the quality of information provided, considering that high-cost technology may not be within everyone's budget?
What final insights or thoughts would you like to share that are related to our discussion or any other topic we haven't covered yet?
Here Are Some Key Points Discussed in This Episode About Unraveling the Complexities of the Construction Technology Ecosystem:
The information ecosystem in the construction industry is often skewed by marketing hype, leading to the overestimation of certain technologies. This has caused damage to the product class and a misunderstanding of the industry's complexity. The industry needs high-quality, actionable information that cuts through the hype and provides best practices for implementing technology effectively.
The term "disruption" is often overused, especially in the context of the construction industry, which tends not to respond well to such disruption. The focus should instead be on adding value and making an immediate impact on construction projects today without disrupting existing workflows.
The rise in digital transformation roles and tech startups in the construction industry has increased the demand for reliable tech insights. However, professionals and providers are often overwhelmed with low-quality content. There's a pressing need for high-quality, actionable information about best practices and lessons learned to benefit both construction professionals and technology providers.
The construction industry has centuries of codified best practices through standards and training. However, technology as a department in construction is relatively new, having only existed for about 10 to 15 years. As a result, there isn't the same level of institutional knowledge built up in this area as there is in the trades. This situation shows the need for the development and dissemination of best practices in construction technology.
Placer Solutions conducts extensive research and interviews with construction professionals and technology providers. The aim is to provide unbiased, actionable insights on emerging technologies in the construction industry. The reports cover an introduction to the technology, a full value chain analysis, use cases, a technology outlook, and best practices for adoption.
The adoption of technology in construction depends on its immediate value and user experience. For instance, AR and MR headsets required an average of five uses before comfort was achieved, hindering adoption. The key is to ensure the technology provides immediate value and a seamless first-time user experience.
The challenge for construction tech startups is gathering user feedback for product improvement while providing immediate value. Acknowledging this can help technology providers develop a go-to-market strategy and product roadmap that provides incremental value early in the product development process.
The balance between cost and quality in technology often hinges on the immediate value the product provides. If construction professionals see a clear return on investment, they are generally willing to invest in new products. While cost is important, the key indicator of a product's success is its ability to deliver immediate, tangible value.
Placer Solutions offers two comprehensive reports on its website, one on augmented reality and mixed reality in construction and artificial intelligence in construction. These reports provide valuable insights for construction professionals and technology providers. Interested individuals can participate in future reports and receive a free license for their contribution by reaching out to

[email protected]

.
More Details in This Episode…

About the Guest: Nate Fuller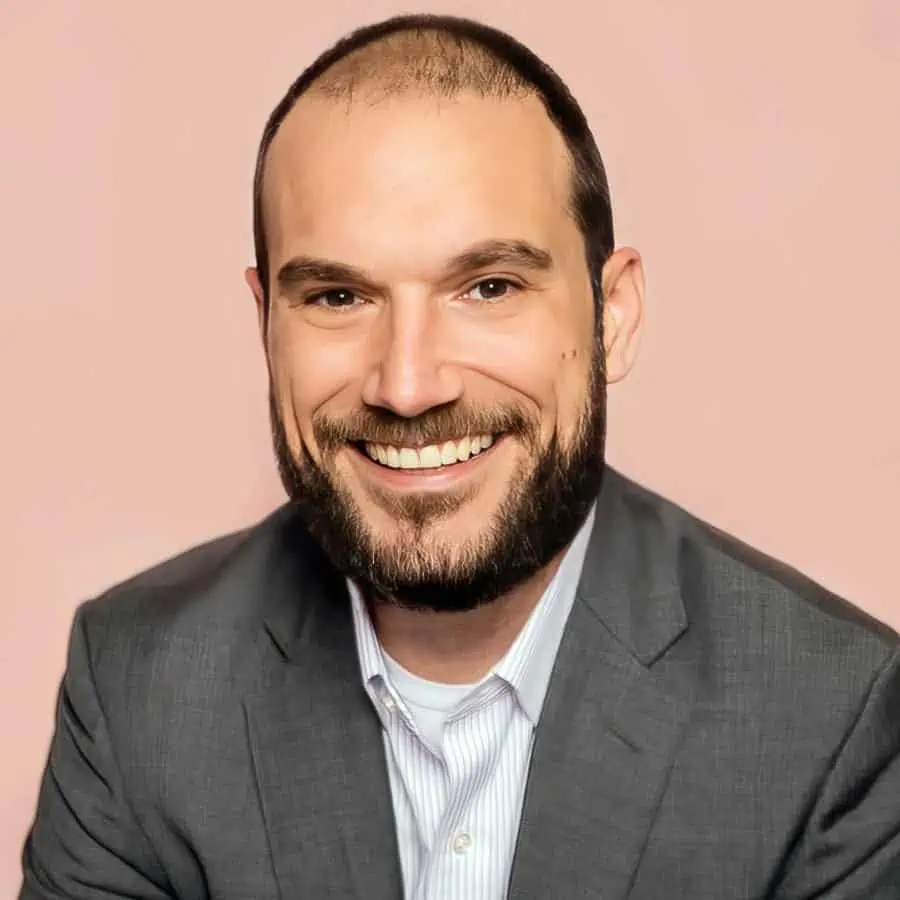 Nate Fuller is a passionate and accomplished construction technology leader with a diverse background in corporate innovation, construction technology, and entrepreneurship. He contributed to engineering design and project management for global construction projects before helping to create Bechtel's Office of Innovation in 2016. He then ventured into entrepreneurship and later founded Placer Solutions, a management consultancy firm in 2021. Nate's proven track record defining strategy and directing change management in construction has led to successful consulting engagements with North America's largest construction contractors.
About the Host: Nick Heim, P.E.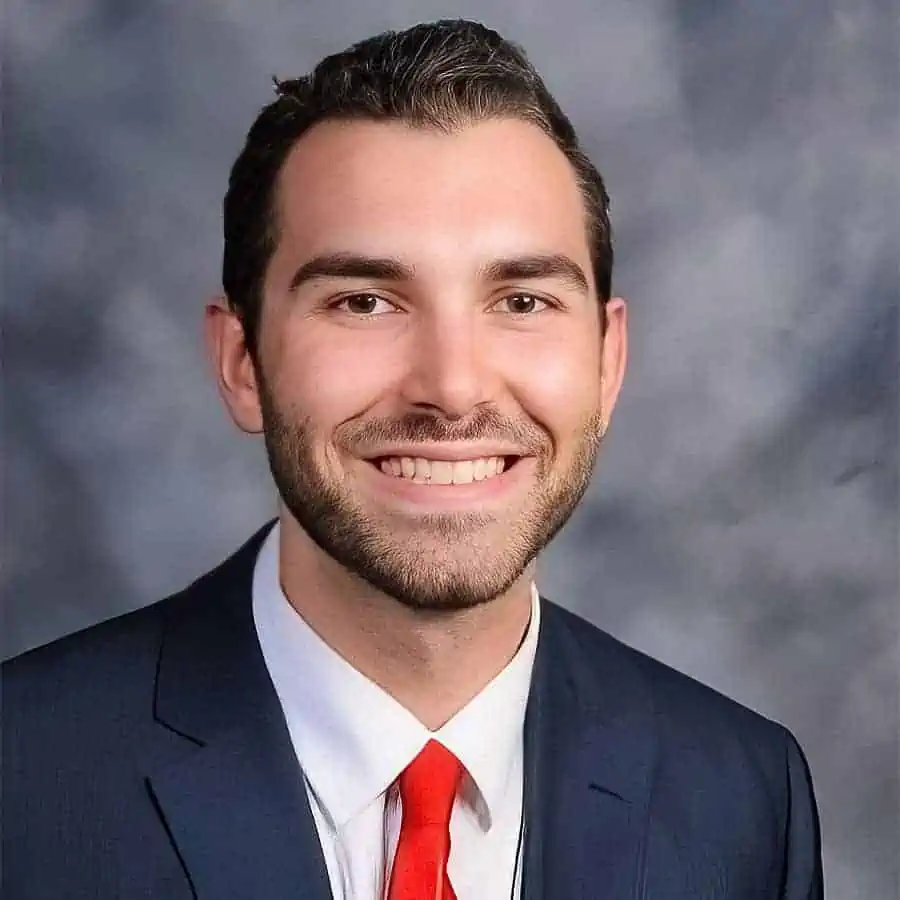 Nick is a field and VDC engineer at StructureCare, owner of Green House Property Management, and the host of the AEC Engineering and Technology Podcast. Nick's interests lie at the intersection between the built world and technology, and he can be found looking for the ever-changing answer to the question, "How can we do this better?" He can be found on LinkedIn, producing content about the use of technologies in his civil engineering career and small business.
Sources/References:
Placer Solutions
Bechtel
Barton Mallow
ChatGPT
Google Bard
Bing Chat
Connect with Nate Fuller on LinkedIn
Send Nate Fuller an Email
We would love to hear any questions you might have or stories you can share on the complexities of the construction technology ecosystem.
Please leave your comments, feedback, or questions in the section below.
To your success,
Nick Heim, P.E.
Host of the AEC Engineering and Technology Podcast