This is a blog by Jeff Perry, MBA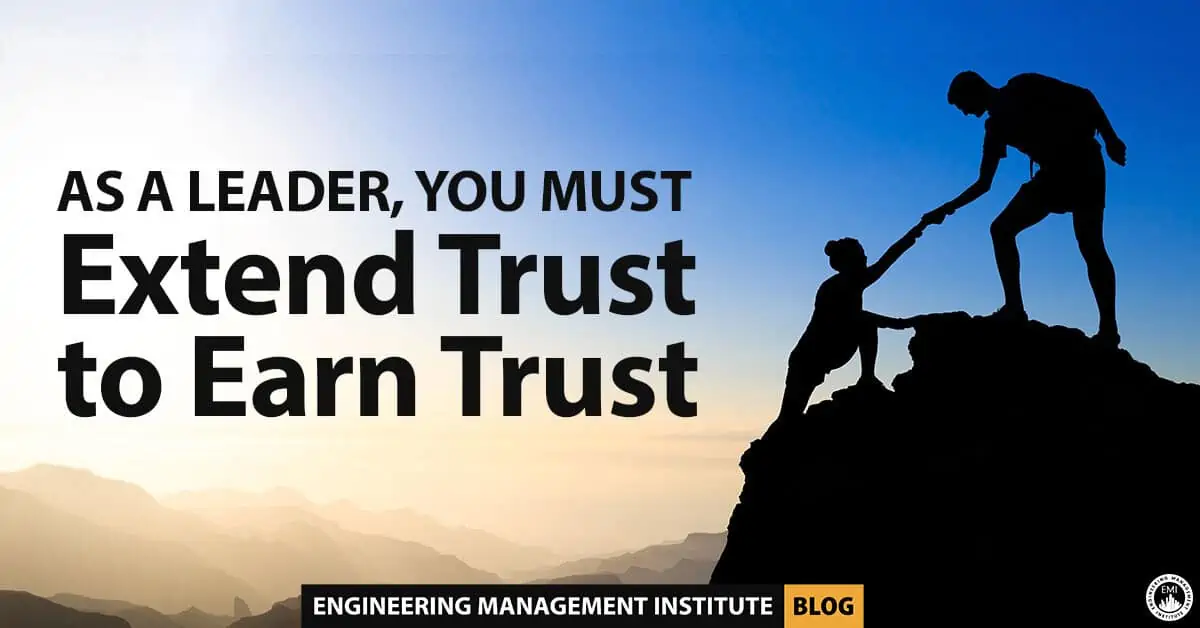 Can you ever write and talk enough about trust? Probably not. Its power is huge at work, at home, in communities, and more.  
Without trust, things just break down. Yet trust doesn't just happen or magically appear. It is built and shaped over time in relationships by making and keeping commitments to each other.  
But where does it begin?  
With you. 
A Leader's Job Is to Lead 
Leaders set the example for people to follow. If you expect people to work hard, you should be a hard worker. If you expect your team to treat each other with respect, you need to respect each person yourself. People naturally model or pattern their behavior from their leaders. It works the same way with trust. 
As a leader, you don't have time to test everyone out with every task before you trust them. If you want trust to exist in your teams, you need to lead out and extend trust first. As Stephen M. R. Covey says, "Extending trust is what turns a manager into a leader." His book, "The Speed of Trust," is awesome, by the way. You should read it. 
Extending Trust Invites Reciprocity 
When trust is extended, it invites the principle of reciprocity to come into effect. When we give something to someone else, there is a natural tendency for people to want to give something in return. Extending trust to individuals and teams powerfully invites reciprocity toward you and others around them. 
Certainly, behind all of this, it is imperative that you are someone worthy of trusting. You must tell the truth, do what you say you are going to do, be accountable, take responsibility, and more. But extending trust is truly what takes things to the next level and transforms the culture, feeling, and relationships around you.  


Extending trust is how you empower people to do good work. Extending trust is how you delegate and focus on more important things. Extending trust is how you build people to be the next generation of leaders to replace you. Extending trust is how you build strong and resilient children. 
The Risks of Trust 
If you extend trust first, could people take advantage of you? Yes, it's possible. There are multiple risks to trusting others with important tasks, responsibilities, and more. 
However, we must also think about the risks involved in not trusting others. What if people don't feel valued and empowered at work? What if employees don't feel like they can trust you or trust each other? The results can be devastating. 
So while there are certainly risks to extending trusts, the benefits far outweigh the risks over the course of time. 
When you give people trust, most will rise to the occasion and earn it. 
Trust first, then see what happens. 
About Jeff Perry, MBA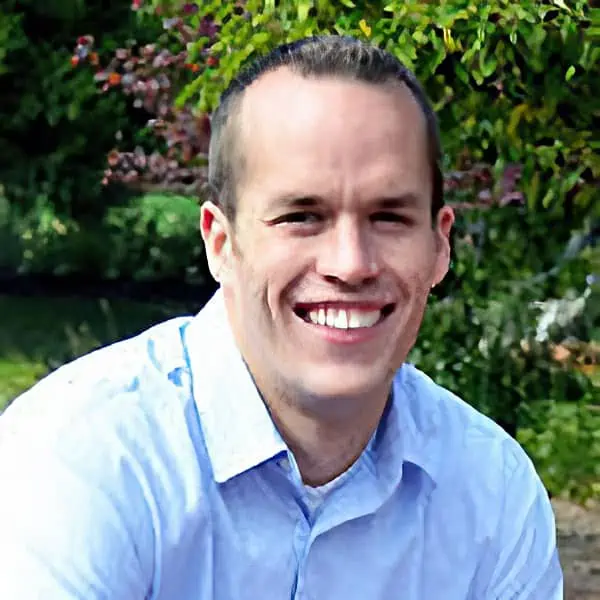 Jeff Perry is a leadership/career coach for engineers, building mindsets, leadership, and career intentions to unlock hidden potential and remove self-imposed roadblocks for career and life. For years, he has had the pleasure of supporting engineers and software pros, from new grads to director level. Having been on the front lines in the technical world, he has been able to map out the necessary skills for becoming a quality leader in the field.
You can connect with Jeff on LinkedIn at https://www.linkedin.com/in/jeffcperry/ or visit his website, https://morethan-engineering.com. Jeff also has a new, FREE, on-demand training course for engineers who are job searching or in job transitions. You can see it at https://engineeringcareeraccelerator.com.
New To Technical Leadership?
The transition from individual contributor to technical leader is a difficult one. Jeff put together a FREE, 90-day guide for those moving through this transition to help them be as successful as possible. You can get it here: https://morethan-engineering.com/career-clarity
Please leave your comments, feedback or questions in the section below on the things you do to extend trust as a leader.
To your success,
Anthony Fasano, PE, LEED AP
Engineering Management Institute
Author of Engineer Your Own Success