This is a guest post by Tiffani Teachey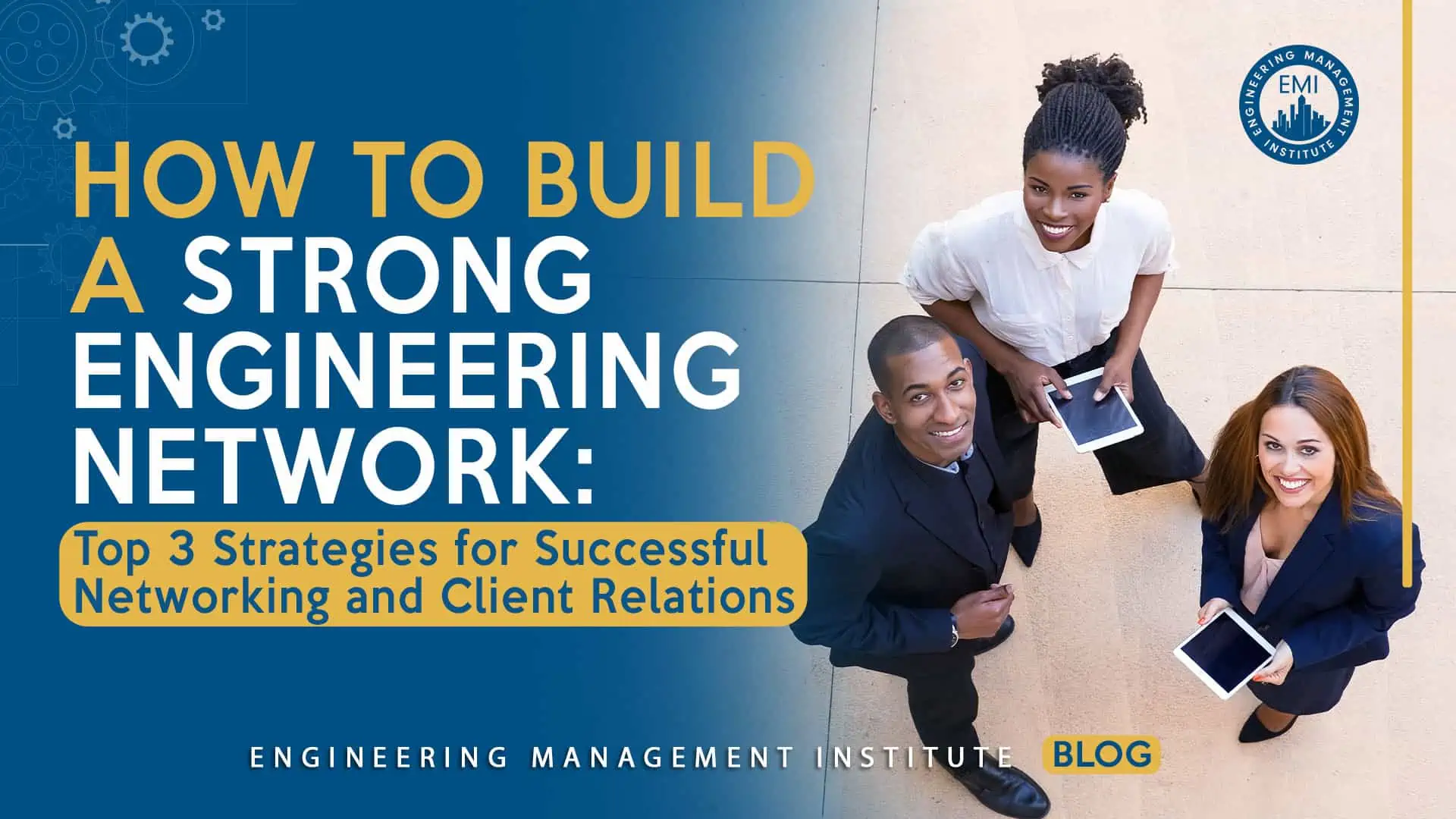 "Networking allows you to learn from others' experiences and gain valuable insights." ~ Oprah Winfrey
Networking and client relations are essential skills for any engineer looking to succeed in the modern workplace. Not only will these skills enable engineers to develop their professional connections and relationships, but they will also help them to better understand the needs of their clients and how to best meet them. In this blog, we'll look at three key points to keep in mind to improve your networking and client relations.

Get to Know Your Clients
It's important to take the time to get to know your clients on a personal level. Ask questions to understand their needs, challenges, and goals. This will help you to identify areas of opportunity and suggest solutions that better meet their needs. Additionally, getting to know your clients on a personal level will help to build trust and ensure that your working relationship is mutually beneficial.
Be Professional
No matter how well you know your clients, it's important to maintain a professional relationship. Make sure that there are clear boundaries between your personal and professional lives, and always be prepared to answer questions or offer advice about the services you provide. This will show your clients that you are reliable and knowledgeable.
Follow Up
Following up with clients can go a long way toward building strong relationships. After a meeting or project, make sure that you follow up with any questions or updates that they may have. This will demonstrate that you care about their success and that you are dedicated to helping them reach their goals.
Networking and client relations are essential skills for any engineer looking to succeed in the modern workplace. By keeping the three points of getting to know your clients, being professional, and following up in mind, you can develop strong relationships with your clients and ensure that your services meet their needs. So get out there and start networking!
Share your networking and client relations success stories and tips in the comments below, fellow engineers!
About the Author

Tiffani Teachey is a Sr. Mechanical Engineer, Science, Technology, Engineering, and Math (STEM) advocate, TEDx international speaker, and international best-selling author of the children's book "What Can I Be? STEM Careers from A to Z," the STEM Crew Kids Adventures series, and three empowerment books. She is the host of the Read It Right Radio Show on WDRBmedia. Tiffani is the owner of Thrive Edge Publishing and owner/publishing consultant of Inspired Authors Publishing. She holds a Bachelor of Science degree in Mechanical Engineering as well as a Master of Science degree in Engineering Management, both from The University of North Carolina at Charlotte. She is currently a Leadership Studies Ph.D. student at North Carolina Agricultural and Technical State University.
As an engineer with more than 19 years of experience, Tiffani has a passion for inspiring the next generation to engage in STEM careers. She was born and raised in Winston-Salem, North Carolina, and enjoys traveling and being a youth mentor. For more about Tiffani, visit her website at www.TiffaniTeachey.com. Check out the free STEM gift – 10 STEM Scholarships & Organizations e-book at www.stemistheway.com.
We would love to hear any questions you might have or stories you might share about building a strong engineering network.
Please leave your comments, feedback or questions in the section below.
To your success,
Anthony Fasano, PE, LEED AP
Engineering Management Institute
Author of Engineer Your Own Success