Podcast: Play in new window | Download | Embed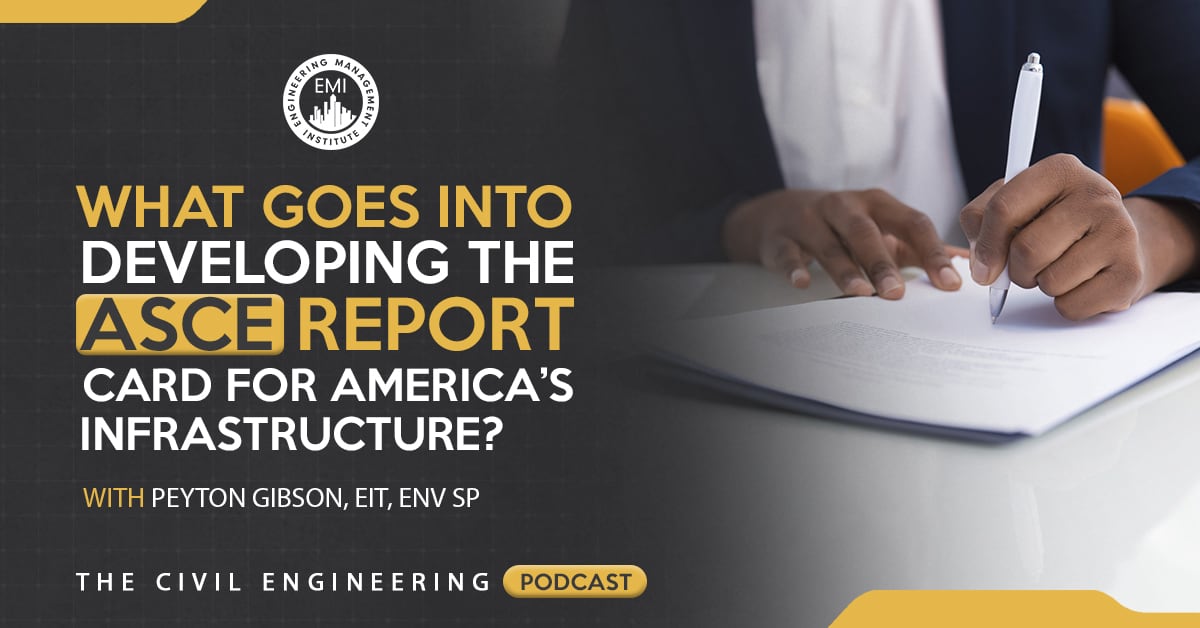 In this episode, which is part of our Women in Civil Engineering series, I talk to Peyton Gibson, EIT, ENV SP, a civil engineer who works for the National Academies of Sciences, Engineering, and Medicine on the Board of Infrastructure and the Constructed Environment. She also serves as the ASCE Colorado's Infrastructure Report Card Chair, and that's what we focus on in this episode: what goes into developing the ASCE Infrastructure report card, both at the national and state levels.
Engineering Quotes:


Here Are Some of the Questions I Ask Peyton:
What led you to make your recent career change?
What is the report card and what is its intent?
Can you take us through the process of how ASCE came up with the final grading in the report card?
With the amount of work, staff, and volunteers that are involved in compiling the report, how did you work through the process of managing all the different chapters?
What do you think motivated the volunteers?
What happens once you receive that grade and how can it be utilized to improve infrastructure?
How do you have the funding and the resources for the marketing that needs to be done once the problem areas have been identified?
Here Are Some Key Points Discussed in This Episode About Developing the ASCE Report Card:
[Read more…] about TCEP 139: What Goes Into Developing the ASCE Report Card for America's Infrastructure?