Podcast: Play in new window | Download | Embed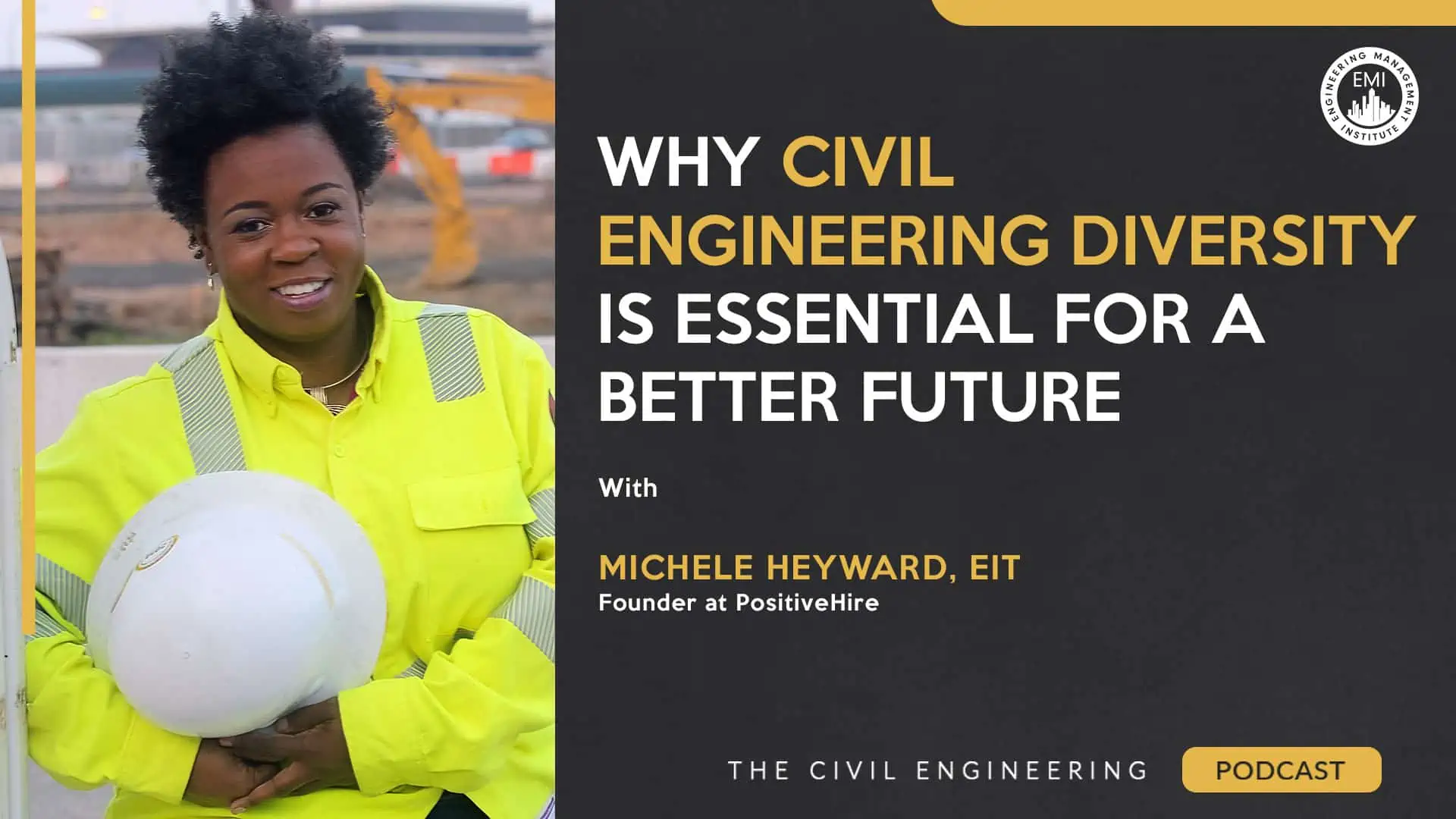 In this episode, I talk with Michele Heyward, EIT, the founder and CEO of PositiveHire, about the current state of civil engineering diversity, the challenges faced by underrepresented groups in the industry, and retention strategies for keeping diverse talent in engineering construction.
***The video version of this episode can be viewed here.***
Engineering Quotes:


Here Are Some of the Questions I Ask Michele:
Given the benefits of having a P.E. license, even though it's not always required in construction, do you also plan to pursue it?
How did your journey from coding enthusiast to tech startup CEO begin?
How would you assess the current state of diversity in the construction industry?
What challenges do underrepresented groups face in the engineering construction industry?
How can we retain talent, especially underrepresented groups and women, in the engineering construction industry?
What other specific actions can construction management firms take to increase diversity, equity, and inclusion in the construction industry?
What is your outlook for increased civil engineering diversity in the coming years, and what trends or initiatives do you see that could lead to a more inclusive future?
What advice would you give to young women interested in a career in engineering construction?
Here Are Some Key Points Discussed in This Episode About Why Civil Engineering Diversity is Essential for a Better Future:
[Read more…] about TCEP 246: Why Civil Engineering Diversity is Essential for a Better Future