Podcast: Play in new window | Download | Embed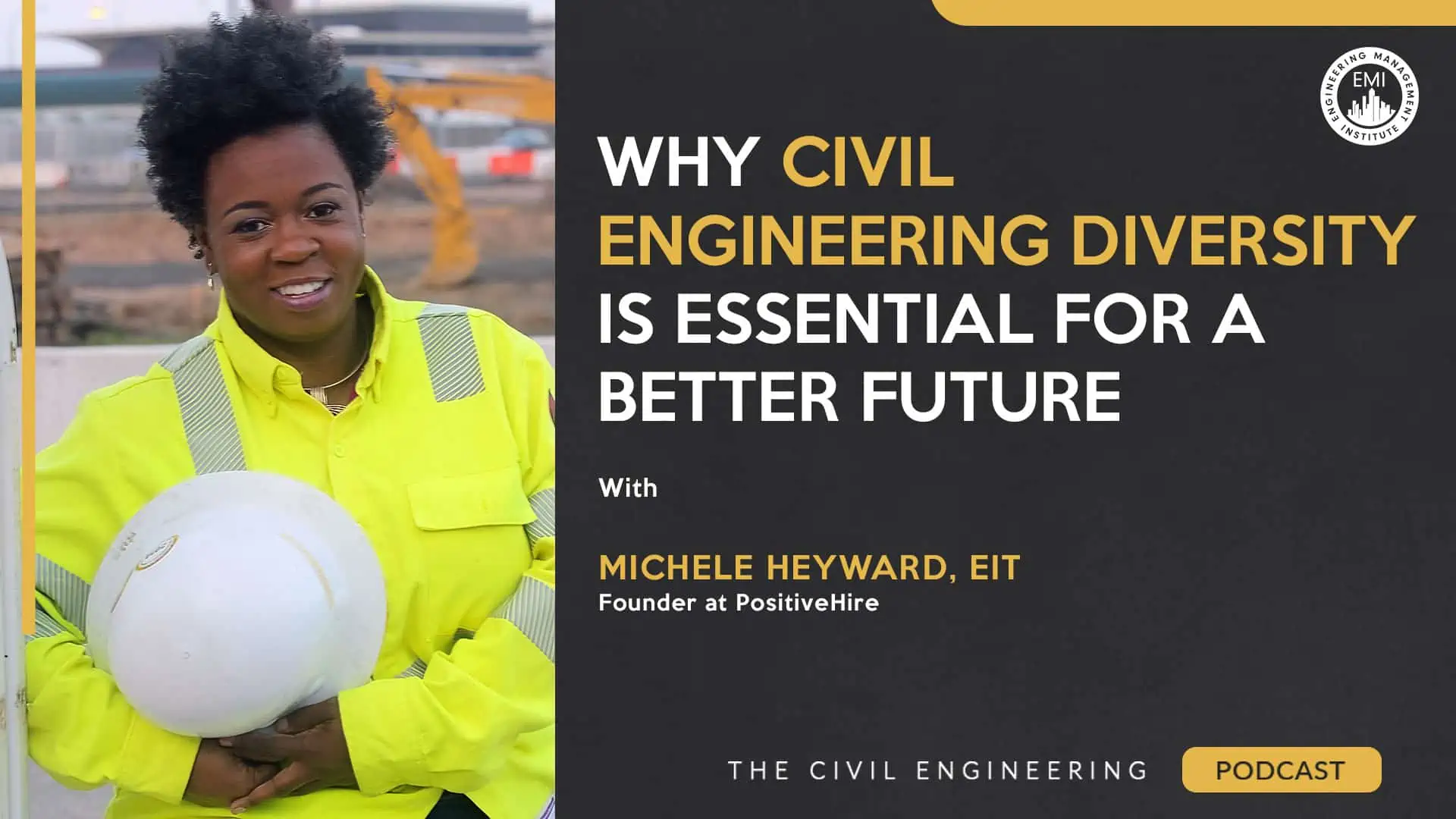 In this episode, I talk with Michele Heyward, EIT, the founder and CEO of PositiveHire, about the current state of civil engineering diversity, the challenges faced by underrepresented groups in the industry, and retention strategies for keeping diverse talent in engineering construction.
***The video version of this episode can be viewed here.***
Engineering Quotes:


Here Are Some of the Questions I Ask Michele:
Given the benefits of having a P.E. license, even though it's not always required in construction, do you also plan to pursue it?
How did your journey from coding enthusiast to tech startup CEO begin?
How would you assess the current state of diversity in the construction industry?
What challenges do underrepresented groups face in the engineering construction industry?
How can we retain talent, especially underrepresented groups and women, in the engineering construction industry?
What other specific actions can construction management firms take to increase diversity, equity, and inclusion in the construction industry?
What is your outlook for increased civil engineering diversity in the coming years, and what trends or initiatives do you see that could lead to a more inclusive future?
What advice would you give to young women interested in a career in engineering construction?
Here Are Some Key Points Discussed in This Episode About Why Civil Engineering Diversity is Essential for a Better Future:
For construction engineers with transient lifestyles, it can be difficult to find the time to study for the P.E. exam. However, strong communication skills are essential for success in this field, and the experience gained from managing and communicating with people can be more valuable than the P.E. license itself.
Michele is a civil engineer who became the founder and CEO of a tech startup. She believes that her engineering background has helped her in her new role, particularly her ability to understand and communicate with software developers. She also emphasizes the importance of being able to think about the user experience and design solutions that are both effective and efficient.
The construction industry still has a lot of work to do to improve diversity and inclusion. Some organizations are doing better than others, but overall, there is a lack of focus on this important issue. This is a problem because civil engineering diversity and inclusion are essential for building infrastructure that serves the public. Civil engineers have a responsibility to lead the way in promoting diversity and inclusion in their industry.
The engineering construction industry faces several challenges in promoting diversity and inclusion. One major challenge is the educational gap, which prevents many underrepresented groups from even entering the field. Another challenge is the lack of focus on retaining women and other underrepresented groups in the workplace. Organizations need to understand and address the policies and practices that hinder diversity and inclusion, such as unfair promotion and training practices.
To retain talent, especially underrepresented groups and women, in the engineering construction industry, organizations need to create a more inclusive workplace where all employees feel valued and respected. This can be achieved by helping individuals understand their own biases and blind spots, reviewing and revising policies, practices, and procedures to reduce bias, and looking beyond HR to see how diversity and inclusion impact products, customers, and the overall organization.
Construction management firms can increase diversity, equity, and inclusion in the construction industry by taking steps to address the unique needs of women on the job site. This includes providing gear that is designed for women's bodies, developing policies and procedures that are specific to the construction environment, and training employees on how to identify and address biases.
The construction industry is becoming more diverse and inclusive, thanks to the efforts of organizations like McKissack and McKissack, the National Society of Black Engineers, and individual entrepreneurs like Lady Carpenter. These organizations and individuals are working to recruit and retain women and people of color in the industry, and to make the industry more visible to younger generations through social media platforms.
Take on challenging assignments early in your career. This will help you to develop your skills and knowledge, and it will also give you a better understanding of where you want to go in your career.
More Details in This Episode…

About the Guest: Michele Heyward, EIT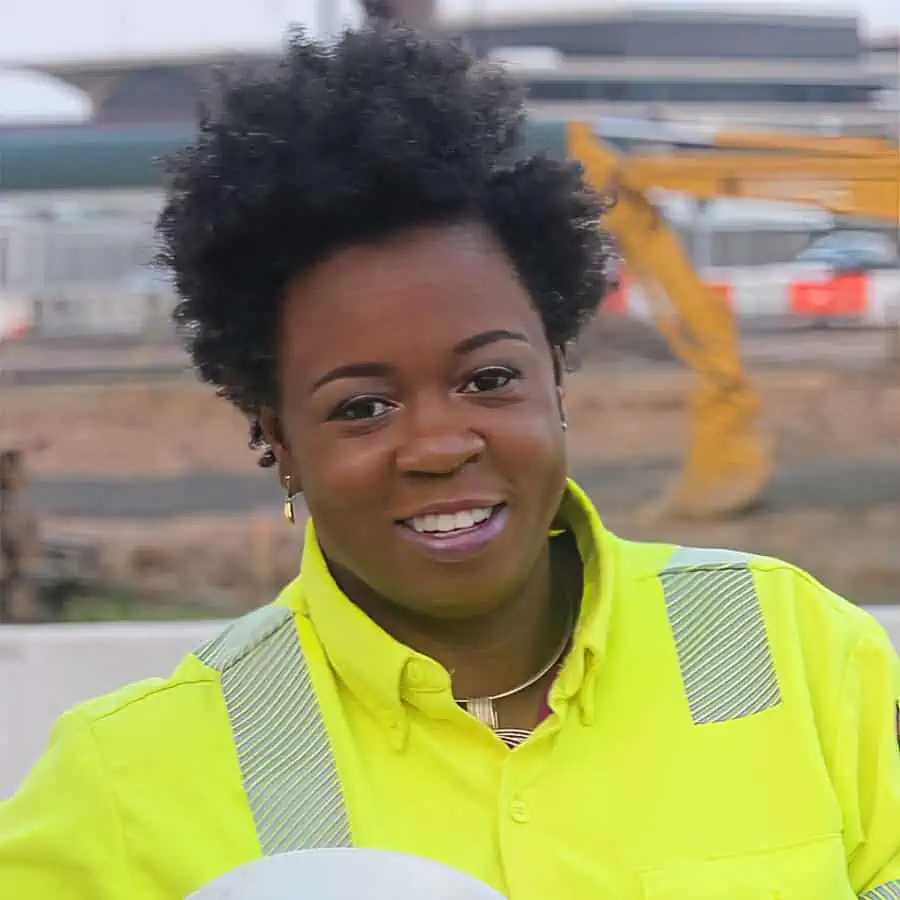 Dirt Road born and raised in rural South Carolina, Michele Heyward's one of five children and was known for being quiet, unlike the confident leader she is today. She is not your typical tech startup CEO. Michele may appear as an extrovert, but she's an ambivert at heart. And while she hated coding in school, she loved math and its endless possibilities.
As the founder and CEO of PositiveHire, Michele is dedicated to empowering Black, Latina, and Indigenous women in STEM. Her innovative software, PH Balanced, focuses on retaining underrepresented women in STEM management positions. Through her work as a people analytics consultant and certified ISO-30415 diversity and inclusion professional, Michele helps companies create equitable and inclusive workplaces for all.
Michele holds a B.S. in Civil Engineering and an M.S. in Industrial Management from Clemson University. She has experience as a construction project manager in the energy sector building the power grid … it's women's work, so someone had to do it!
About the Host: Matthew Douglas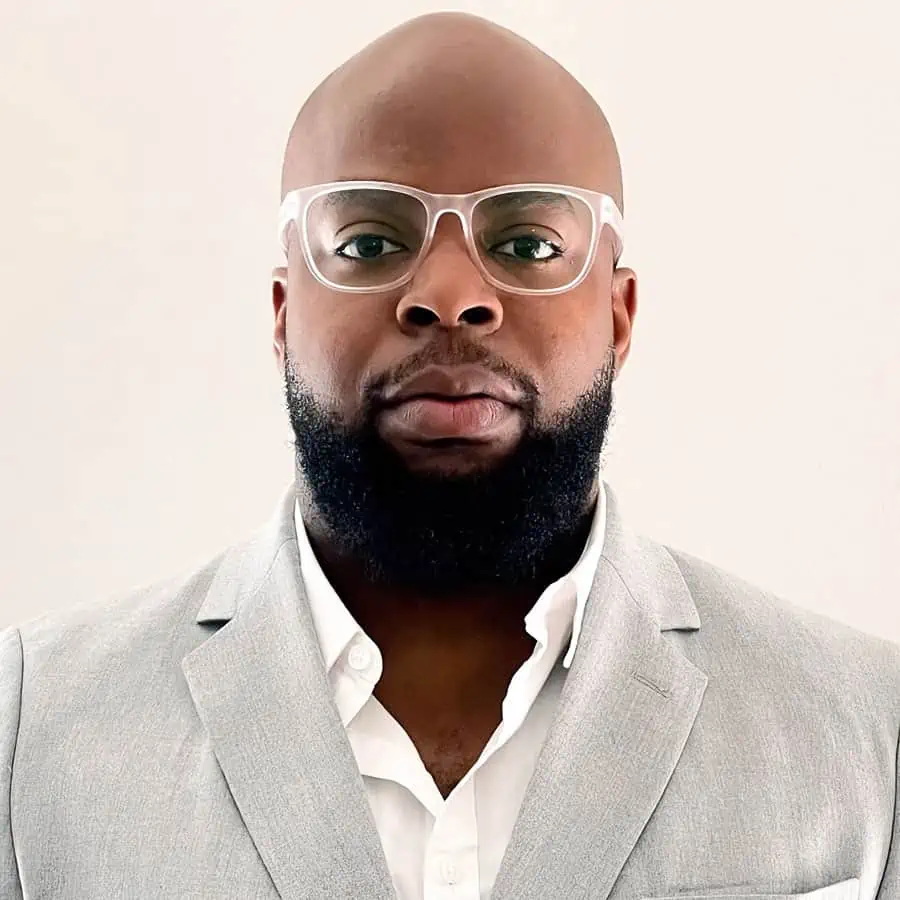 Matthew currently serves as the operations leader for the Engineering Management Institute. As a leader, Matthew's goal is to ensure the efficacy and efficiency of the Learning and Development group. As a civil engineer by trade, Matthew has developed a passion for construction and stormwater management by way of maintenance and rehabilitation services. Matthew has also had experience working for private consulting firms and public agencies and has even held the role of an educator. As such, he loves to lead, build, mentor, and help those in need.
Most recently, during his time working for the public sector, Matthew took on the role of a public works operations manager. There he led quite a few public infrastructure rehabilitation projects and implemented new asset management technologies at a very young age. It is here that the passion for "fixing what's broken" developed. He now uses his talents to lead EMI's Learning and Development – Operational procedures, train engineers, and co-host podcasts.
Books Mentioned in This Episode: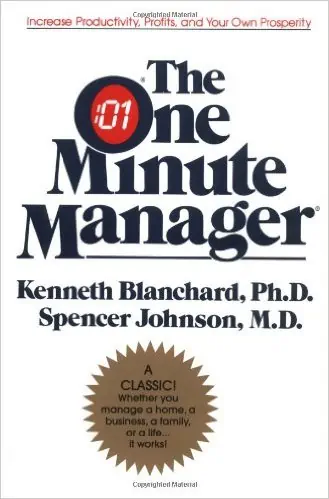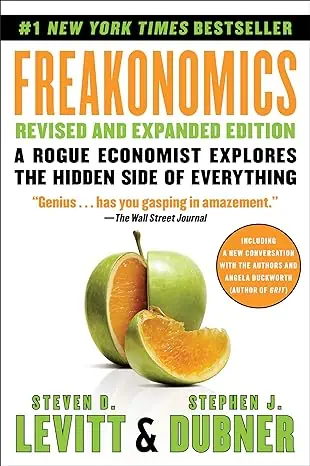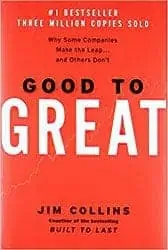 Sources/References:
PositiveHire
Clemson University
Fortran 77
SAS
National Society of Black Engineers (NSBE)
ACE Mentoring
Carhartt
Lady Carpenter LLC
McKissack and McKissack
Connect with Michele Heyward, EIT, on LinkedIn
This Episode Is Brought to You by Simpson Strong-Tie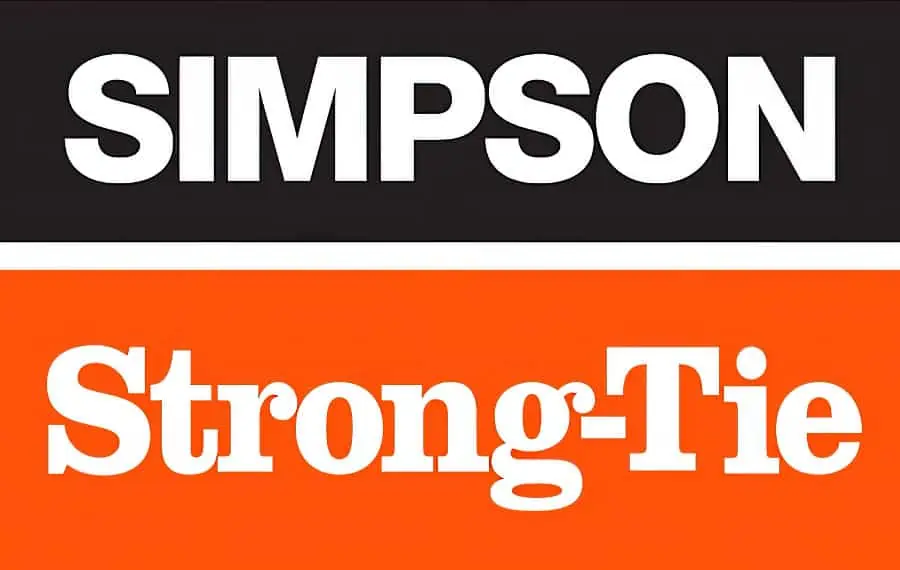 Simpson Strong-Tie is a building-industry leader committed to helping people design and build safer stronger homes, structures, and communities. Our employees are passionate about innovative technology, engineering, and building a better world. We believe true success is achieved together. Come build with us at strongtie.com.
We would love to hear any questions you might have or stories you can share on why you think civil engineering diversity is essential for a better future.
Please leave your comments, feedback, or questions in the section below.
To your success,
Anthony Fasano, P.E., LEED AP
Engineering Management Institute
Author of Engineer Your Own Success