This is a guest blog by Bryan Christiansen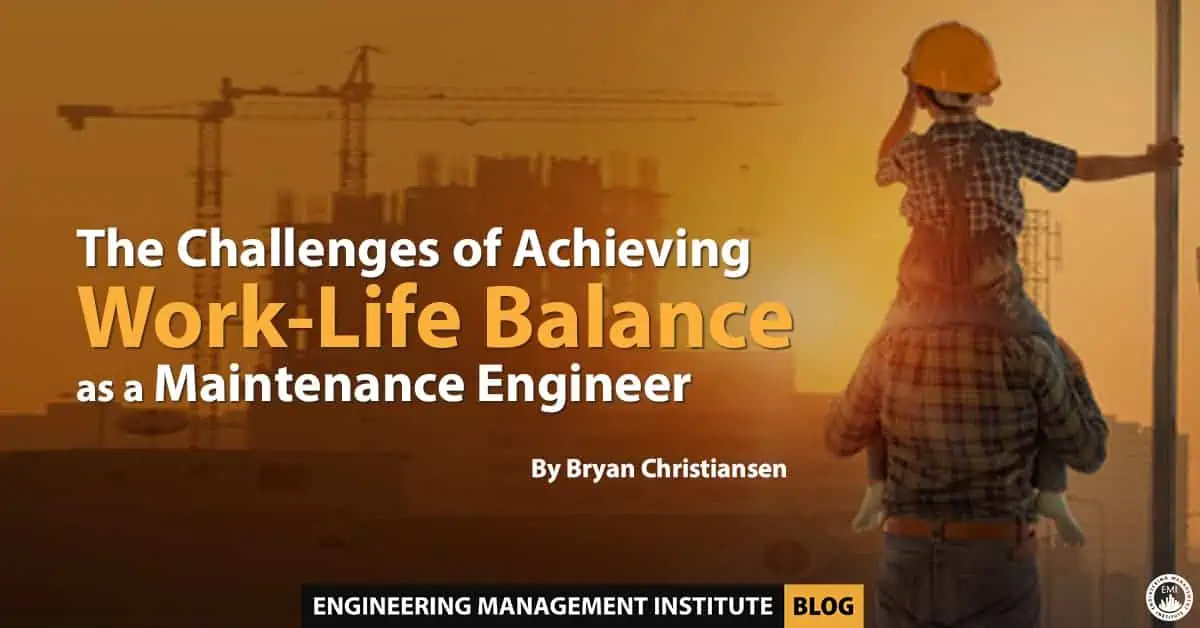 Finding an equilibrium between our professional and personal lives is a vital ingredient for boosting productivity and improving our physical, mental, and emotional well-being. Behind the elegant facilities and seamless production processes are maintenance engineers who guarantee the reliable and safe operation of equipment. They perform their duties under strict regulations and deadlines.
I ask myself: Are maintenance engineers happy? How do they balance the high levels of stress, frequent burnouts, and personal satisfaction? Here are some of the things that affect the work-life equilibrium and practical solutions to them.
1.  Highly Demanding Responsibilities
Maintenance engineers guarantee round-the-clock availability and reliability of production assets. They do this by:
Attending emergency breakdowns to restore assets to their correct working conditions. Breakdown operations are characterized by an immediate spike in workloads that can culminate in extended working hours.
Performing timely preventive maintenance activities at scheduled intervals. These activities must be performed within specific timelines. Sometimes, engineers experience technical challenges that affect their schedules. Such conditions demand that they perform multiple tasks within slim time margins.
Analyzing and evaluating equipment operating data as collected by condition-monitoring devices. Sometimes the data collection sensors become unresponsive, with some engineers facing challenges when interpreting the data.
How do these responsibilities affect maintenance engineers?
Daily work routines are altered from time to time, with managers forced to enlist the services of off-duty staff.
Spending additional time at work leaves engineers fatigued with little time to focus on their personal growth and development.
How to combat work-related challenges
Integrating computerized maintenance management systems to assist in scheduling activities, tracking work tickets, and maintaining spare parts inventories.
Using advanced sensors for accurate condition monitoring.
2.  Global Competition
Isn't globalization geared by technology a beautiful thing? Companies are continuously looking for ways to hire a pool of highly qualified engineers at competitive rates.
Within the production floors, technology is taking over several aspects of maintenance. These strategies are meant to improve productivity and minimize operational costs.
How global competition and technology affect engineers
Engineers spend plenty of time worrying about the security of their jobs.
They struggle to find time from their normal routines for the development of new skills required for the implementation of technology solutions.
Employees who've been at the company for long may miss out on promotions, with organizations fielding senior positions with talent from the global pool.
In today's global work market it's harder than ever to advance in any career as well as in engineering. The thing is that today is not only important how long you are a part of some organization but also what are your accomplishments, skills and overall value for the company. Of course loyal employees are always a great asset of the company but modern HR managers are having access to a much broader talent pool when searching the right persons for higher positions.
How can these challenges be addressed?
Enrolling in flexible continuous development programs for maintenance engineers.
Negotiating with senior management for consideration and appointment into senior departmental roles.
3.  An Imbalance Between Payment and Living Expenses
I know you're thinking that maintenance engineers receive reasonable compensation. That is true, but like every other profession, the rates vary from one organization to the other.
With the standards of living changing, engineers are finding it hard to meet their financial obligations.
Impacts of imbalanced payment
Engineers tend to feel dissatisfied with their jobs, preferring to search for better-paying jobs in competing organizations.
Engineers end up working overtime hours to boost their earnings.
Some engineers end up contracting for multiple companies, commuting between jobs.
How can engineers achieve higher pay scales?
Negotiating with management for a better compensation package based on their skills.
Gaining additional skills relevant to their job roles.
4.  Family Responsibilities
You must be wondering: How does family responsibility affect work-life balance? After all, the whole idea behind this philosophy is finding satisfaction at your job and having a fulfilling personal life. Family is at the center of the latter.
Most maintenance engineers anticipate spending quality time with family at the end of a draining day and on their off days. Unfortunately, this is disrupted when the engineers are called up due to emergencies.
Maintenance engineers who work in proactive and well-organized companies have less trouble balancing personal and professional life. This is because such organizations are significantly less likely to experience emergencies where "all hands on deck" are required.
In Conclusion
Cultivating a work-life balance culture demands radical behavioral changes. As a maintenance engineer, you can achieve long-haul career success by developing skills that assist you in balancing career obligations and personal interests.
Setting reasonable and attainable career goals ensures that you remain productive while safeguarding your mental and physical health.
About the Author Bryan Christiansen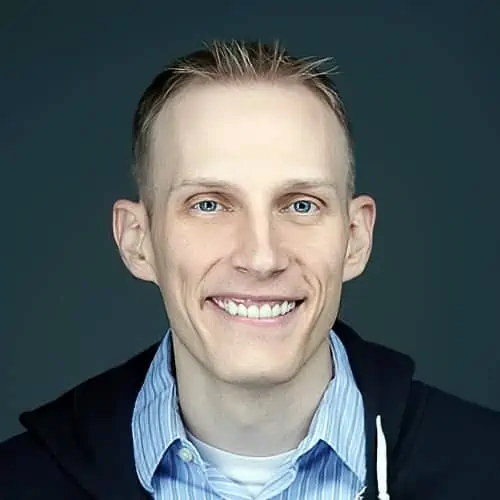 Bryan Christiansen is the founder and CEO of Limble CMMS. Limble is a modern, easy-to-use mobile CMMS software that takes the stress and chaos out of maintenance by helping managers organize, automate, and streamline their maintenance operations.
We would love to hear any questions you might have or stories you might share about the challenges of achieving work-life balance as a maintenance engineer. 
Please leave your comments, feedback or questions in the section below.
To your success,
Anthony Fasano, PE, LEED AP
Engineering Management Institute