This is a guest blog by Sam Lytle, PE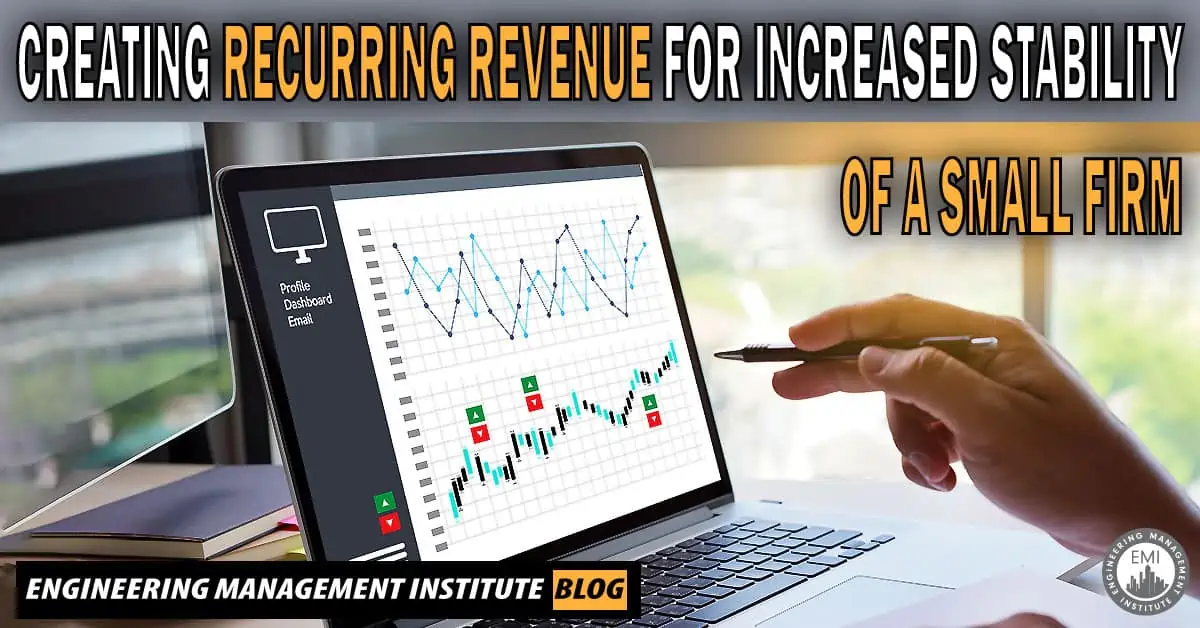 In the world of engineering, owning a business or even being self-employed often requires stepping outside of technical design and into new territories of bookkeeping, marketing, web design, payroll, invoicing, and a bevy of other tasks not normally taken on by engineers.
In 2011, I realized I belonged to the former — the drive to leave the engineering design path hit hard and fast. This drive was the motivating force that helped me make the jump in 2014 to start Civil FX, and it is still with me today. With that career change has also come those many other tasks that a business owner inevitably faces, including financial duties, hiring decisions and — my personal favorite — marketing and branding. As I'm not incredibly technically minded and engineering was never a satisfying fit, this transition has been mostly comfortable for me. The constant barrage of challenges has been steadied by the freedom of being on my own and the feeling of knowing I'm where I need to be in my career.
Building A(n) (Un)Sustainable Business
Client work is the lifeblood of any consulting firm, and that's been no exception for our boutique 3D visualization company that most often works as a subconsultant to engineering firms. Projects small and large can add up to a comfortable workload that keeps our strong team of 10+ busy, productive, and profitable. Unfortunately, a full workload isn't always where we find ourselves. In fact, in the nearly six years I've been doing this full time with Civil FX, more than half the time we haven't been at full capacity.

How are we still in business? It's a question I've asked myself more than once, and the stress and hard decisions that have littered that path haven't given a better answer than "the good months pay for the bad months." Our trajectory has been (inconsistently) up and to the right, leading to a business that has been growing and profitable if you zoom out far enough.
Yet, as we grow, each slowdown is met with raised stakes of more employees, IP (Intellectual Property) , and overhead. When I was first starting out and I didn't have projects for a few months, my own family were the only mouths I needed to feed. These days, however, there are many more mouths to feed. Additionally, scaling down if we are slow represents an incredible loss of training, goodwill, and talent that will ultimately be needed the next time projects start stacking up again. This can be mitigated with flexible staff such as contractors and part-time workers, but the larger a company gets, the less flexible it tends to be.
Moreover, our clients have come to depend on us. If they come to us with a big project and we have just downsized to weather another slowdown in such a way that we can't deliver, they will probably stop coming.
The engineer in me has built enough spreadsheet trackers that I am now more accurate at forecasting when we will or will not be busy. In mid-2019, my spreadsheets all told me the same thing — a major slowdown was coming (see Figure 1 below).
A Shift
Staring down the likely imminent slowdown of late 2019, I was faced with uncomfortable decisions. Do I consider scaling back our team to weather the storm? Do I buckle down and use debt or investors to wait it out? Or do I gamble on a high-spend marketing strategy that might backfire?
I have an older brother who works for a company that sells design/visualization software, and his insistence that I look into something like this with Civil FX took on a new tone during this time of anxiety. Though I'd always fantasized about building and selling visualization software for the civil engineering world, I'd also always discounted the thought of such a venture due to the upfront costs associated with building software. The 3D modeling side of the equation was especially puzzling to me. How can a small company like Civil FX make software smart enough to make less technical project managers and public outreach professionals model projects in 3D — in addition to the texturing, world building, and rendering that would be required to turn our service into a product?
The "ah-ha" moment was when I realized that a valuable software product wouldn't have to do any 3D modeling. Civil engineers and the tools they use are getting better at doing visualization-grade 3D modeling. Visualization shops like ours are doing less and less of the 3D modeling and more of the finishing of 3D models delivered by our clients the engineers. This led to perhaps the most important question in the history of Civil FX:
What if we built a civil/infrastructure visualization engine for those already doing the 3D modeling?
Within the course of a weekend, I tossed out my list of uncomfortable options and decided that building a better visualization engine for civil engineers would be a new focus of Civil FX. Sure, we had never built something like this before, but we did have a loose collection of tools we had built for our clients over the years. With this new direction, any slowdowns would be an opportunity for the team to work on building the new software.

Building serious software takes serious talent. Over the course of the next few months, we found talented software engineers and built a small team to work on this project full time (in addition to any availability from our client services team). The aforementioned brother is also on standby to give guidance and support with his numerous decades of software development experience.
And on the subject of the cost of development: Savings, profit, and lines of credit will hopefully be enough to get the software off the ground, but outside investment is an option if it isn't. Oh, and receiving a Megagrant to keep our team busy a few months into that slowdown definitely didn't hurt. See Figure 2 for a picture of our happy team!
A Plan for Business Stability
While we will likely offer client services for years to come, selling software with a monthly subscription or software as a service (SaaS) model will hopefully add recurring revenue for the first time in the history of Civil FX. The ebbs and flows of client services will be stabilized by a predictable — and hopefully growing — stream of recurring revenue from software sales. While there is still significant effort and challenges left to overcome before we see the first dollar of software sales, we now have a clear plan to get the business to a stable recurring revenue model.
It's been six months since this shift started. Our development team is several months into the early stages of development. A late 2020 launch is still a goal of mine, although perhaps somewhat optimistic. Our client services have picked up again and are now serving the higher purpose of funding the future of the company by generating recurring revenue used for the development of this software.
And what if we make a software that works well enough that our clients pay the much lower cost of a monthly subscription than hiring us for our services?
Putting ourselves out of business is a real possibility if we do this right. In fact, that's the scenario that I hope for most — we'd have disrupted the industry enough that we'd have significant recurring revenue from subscriptions, and our clients would be happy because they'd have good software and lower overall visualization costs.
I learned some time ago that, if given the option, you should typically choose product over services. The services side of Civil FX has been a wonderful ride and will hopefully continue for the foreseeable future.
But if product becomes part — or even most — of what we do, that would be wonderful too.
About Sam Lytle, PE
You can learn more about Sam Lytle and Civil FX on the podcast We Make Civil Engineering Look Good or by connecting on LinkedIn.
We would love to hear any questions you might have or stories you might share about creating recurring revenue for increased stability.
Please leave your comments, feedback or questions in the section below.
To your success,
Anthony Fasano, PE, LEED AP
Engineering Management Institute
Author of Engineer Your Own Success