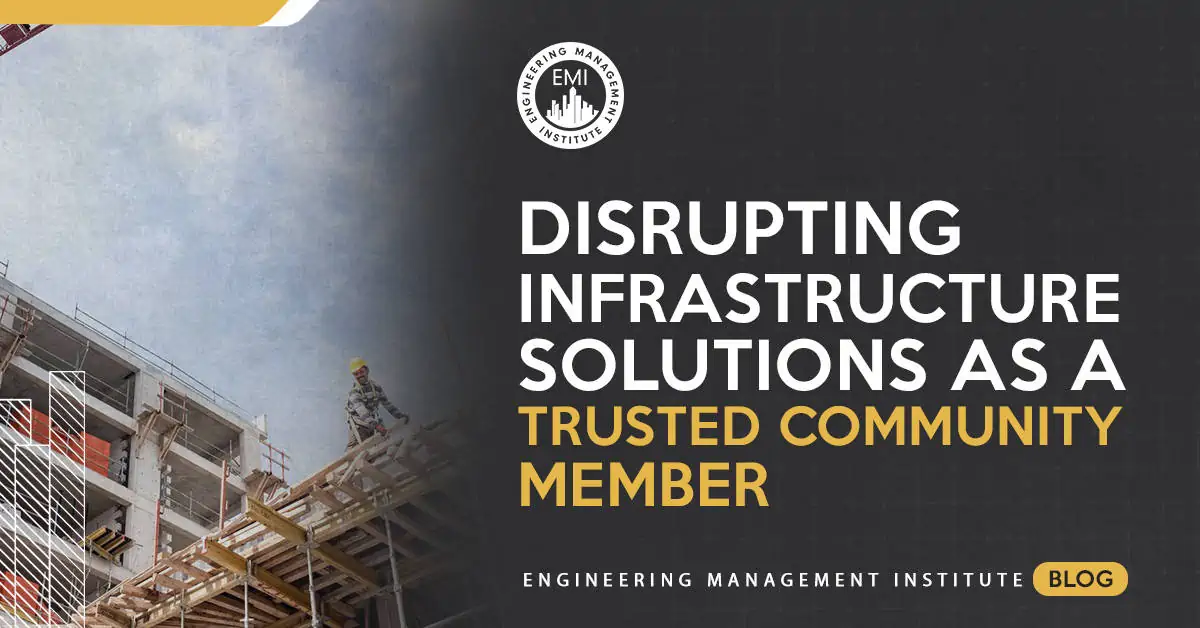 As 2021 opens, my optimism bias is on full tilt. Empathizing with the global socio-economic trauma caused by COVID-19, I am certain that regenerative infrastructure investments can underpin recovery. Yet will they? Will investments in our social and civil infrastructure, benefiting from a period of unprecedented disruption, have inclusive sustainable societal implications?
Scott Galloway's Post Corona provides a witty, thoughtful, and forward-leaning analysis of this disruptive moment. Led by big tech, he concludes that we can "take any trend — social, business, or personal — and fast forward ten years." Is the Architectural Engineering and Construction (AEC) Industry on the same trajectory?
I believe that we are ready for this moment.  The UN's Sustainable Development Goals shape infrastructure public policy demands. The ASCE Scorecard describes U.S. infrastructure needs across asset classes, a framework which in its next iteration should include healthcare and housing. AIAI Infra, described recently during Monday's with Marshall as "Independents for Infrastructure" (love this!), promotes public private collaborations where asset interdependencies are solutioned to accelerate community improvements.
Yet, while the digital transformation of our tools, coupled with the emergence of DBIA's Progressive Design Build approach, sets the stage for scaling these Public Private Partnerships (P3), significant headwinds persist:
CG/LA's S. Infrastructure Survey notes that "91% see infrastructure as a weak or average brand,"
#InfrastructureWeek reminds us annually of our limited political appetite for complex solutions,
Wall Street negatively reinforces investment patterns for traditional business models, and
Media's meme, GIF, swipe attention span severely limits our ability to marry normative policy expectations with project development facts.
So how do we, as AEC professionals, facilitate local solutions benefitting from this disruptive moment as we overcome these systemic limitations?  How does our collective voice drive design thinking into current solutions, concurrently inspiring the next generation to aspire for careers as architects, engineers & builders?  First, get out of your comfort zone — Your Voice Matters (EMI blog). Then follow Marissa King's Social Chemistry guidance, avoiding networking anxiety as we focus on meaningful rewarding contributions to your network. Remain confident as you drive inclusive discussions — as Mr. Galloway notes, you are "a generation that believes empathy is not weakness, and wealth isn't virtue." I look forward to spending an hour learning with EMI's CE Collective as we broaden our perspectives and deepen our commitment with each tentative step.
About the Author
Mike's 27-year career has included planning, design, construction, and finance roles across a broad set of public and private development projects. His empathetic leadership style and program management experiences honed his understanding of complex governance and economic models, deepening his enthusiasm for leading teams delivering sustainable infrastructure in our communities. You can learn more about Mike here. 
If you're interested in your firm possibly joining the Civil Engineering Collective, please contact us here or call us at 800-920-4007 ext. 800.
I hope you'll join us.
Anthony Fasano, P.E.
Engineering Management Institute
Author of Engineer Your Own Success