Effective Delegation Techniques for Engineering Professionals is a guest blog by Mary Jane Riccardi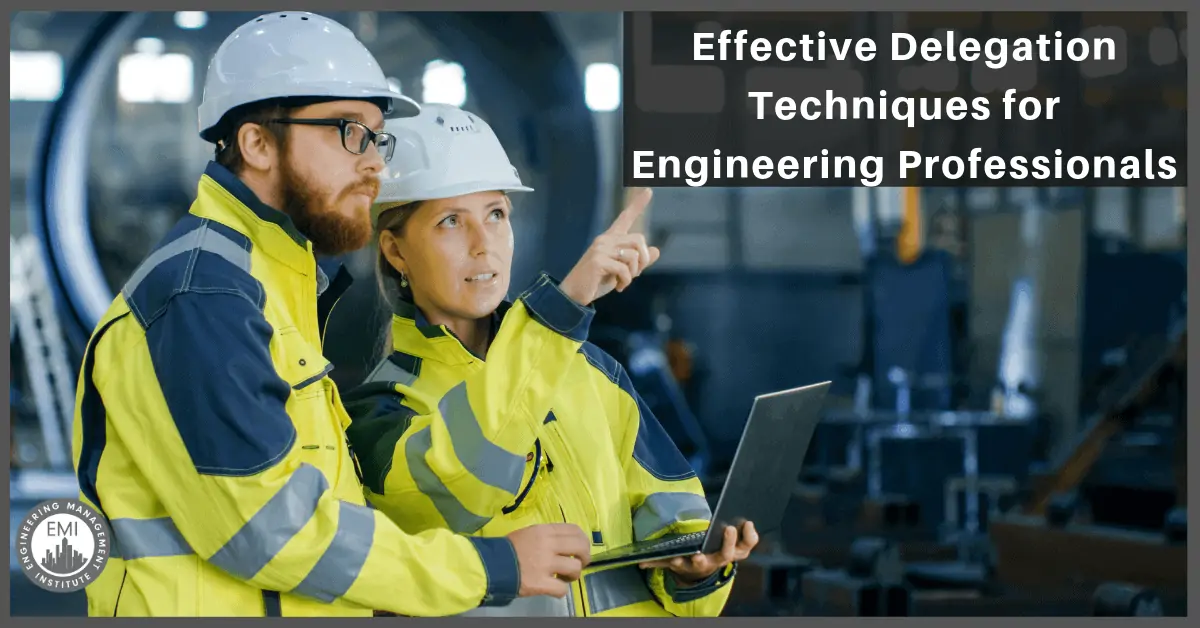 In my 10+ years working as a learning and development professional in an engineering consulting firm, there was one skill that I heard frequently was lacking for both project managers and organization managers. That skill was delegation. On the surface, effective delegation sounds pretty easy. However, in reality, it can be very difficult and uncomfortable. Delegation is the assignment of responsibility to another person to carry out a specific activity.
Delegation empowers others to make decisions that the manager is used to making themselves. It is a shifting of decision-making authority usually from one organizational level to a lower one. Delegation, if properly done, is a good thing and can save money and time, help in building skills, and also motivate people. The opposite of effective delegation is micromanagement, where a manager provides too much input, direction, and review of delegated work. Poor delegation can cause frustration and confusion to all the involved parties.
When work is delegated, the manager remains accountable for the outcome of the delegated work.  In other words, you will always remain accountable for the results. You cannot delegate accountability. What you delegate is responsibility. Responsibility is the work assigned to an individual.  When assigning responsibilities, these individuals must be willing and ready to accept the delegation (or responsibility). The readiness of an individual is an important factor in determining the success of delegation. Individuals must be prepared for delegation.

Factors to Consider When Delegating
Assessment, Analysis, and Action
To delegate effectively, you need to first assess the situation. What needs to be done? What is the impact or importance of the work being delegated? How visible is the task or assignment? Through these questions, you are assessing the skills needed for the assignment and how risky delegating it may be. Is it so risky that the responsibility should remain with you?
Once you determine that delegating the task or assignment is a viable option, then you will consider who has the skills to perform the assignment successfully. What skills do they have? Will they be engaged enough in the assignment to be successful?
What action will you then take? You'll identify the best person who is available to complete the task/assignment successfully and on time. And most importantly, you will determine the best approach to delegating the assignment based on their skills and engagement levels.
Control or Teach
The definition below will help guide you to the best approach based on your assessment of the individual's skills and engagement.
If their skills are low and their engagement low, then you will want to take a Control approach. Providing specific instruction and closely supervising. You would be taking actions such as telling, guiding, directing and establishing. This person was most likely not your first choice, but sometimes we face this type of delegation challenge. Knowing it will take time and effort on your part up front, will help prepare you for the work that needs to be done.
You might be asking, "Why don't I just do it myself? It would be easier." Well, you are right. And it is easy to justify that stance. However, by doing this on an ongoing basis, you will limit your ability to do more and learn new things, as well as limit the individual from doing the same. Not exactly a win-win situation.
If their skills are low and their engagement is high, then you will want to take a Teach approach. Being highly engaged often means that the individual is looking forward to the new challenge. They will be motivated to learn the skill needed to be successful. Here you are coaching and mentoring and incorporating their ideas and suggestions into the task/assignment decisions. You would be taking actions such as participating, encouraging, collaborating and committing.
Monitor and Delegate
If their skills are high, but their engagement is low, then you will want to take a Monitor approach. You'll clarify expectations, provide frequent updates and maintain shared responsibility. They may have the skills to do well, but if they are not engaged and motivated to get it done, you may need to step in and ensure progress is being made. You would be taking actions such as selling, explaining, clarifying and persuading.

If their skills are high and their engagement is high, then you will want to take a Delegate approach. This is the best of all situations. They have both the skills and the motivation and engagement needed to be successful. You can share ideas with each other and may want to hand over complete responsibility for decisions and implementation. Just remember, you are still accountable for results. So you will want to get project updates on a regular basis. You would be taking actions such as entrusting, observing, monitoring and fulfilling.
Effective Delegation Diagram
As you work on developing your delegation skills you will soon find that you can move people from the Control and Monitor stage to the Teach and Delegate stage. You'll have people with new skills and you will have time to do more. Now that's a win-win situation. See the summary below for a better picture.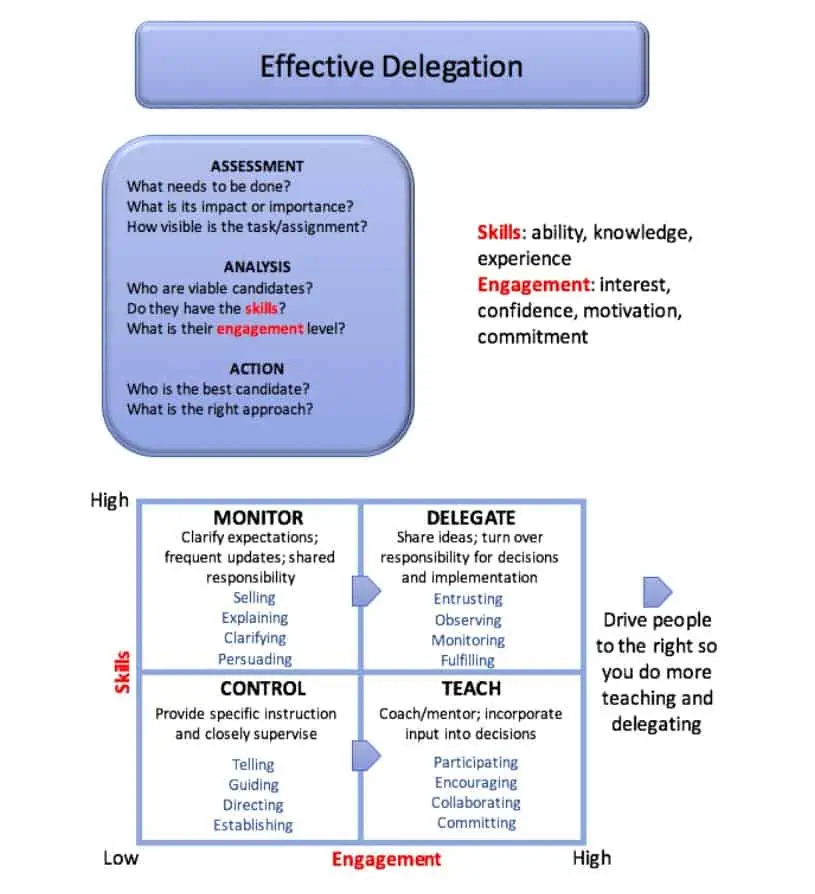 About Mary Jane Riccardi MBA, SPHR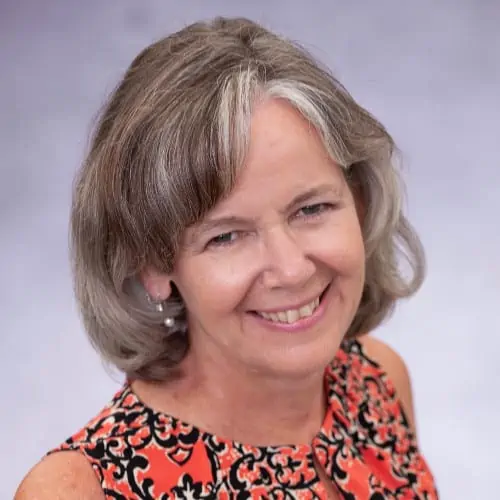 Mary Jane is a talent and organization development professional with expertise in aligning business needs with learning and organizational development initiatives through analysis, design, and development, and evaluation. She teaches and administers several professional development programs and tools, such as DISC, MBTI, and EQ-I. Mary Jane also teaches Training and Development at the University of California – San Diego (UCSD) Extension.
She has worked 10 years for Kleinfelder, an engineering and science professional consulting firm, and for Bose Corporation in various training and development roles supporting manufacturing operations. She is an active member of the San Diego Chapter of the Association for Talent Development (ATD) where she has served on the Board of Directors as Co-Programs Director, Secretary, and currently as Chapter President.
We would love to hear any questions you might have or stories you might share about other effective delegation techniques.
Please leave your comments, feedback or questions in the section below.
To your success,
Anthony Fasano, PE, LEED AP
Engineering Management Institute
Author of Engineer Your Own Success