This is a guest post by Tiffani Teachey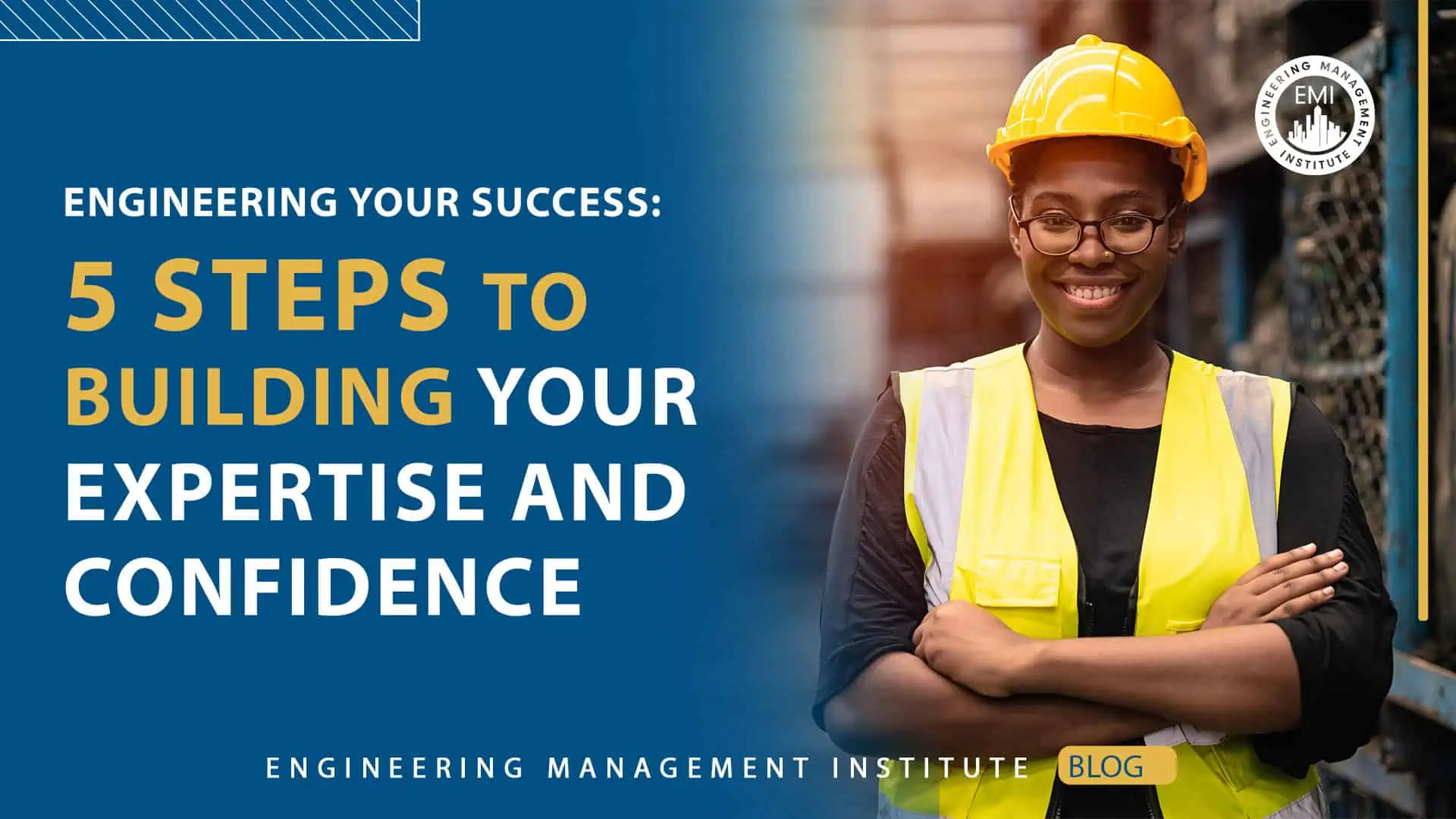 "Engineering success is not about having all the answers, but about asking the right questions, seeking feedback, and continuously learning." – Unknown
As an engineer, having a strong foundation of expertise and confidence in your field is crucial for your long-term success and career advancement. Whether you are just starting out or looking to enhance your skills, there are a number of key steps you can take to build your professional competencies. From staying up-to-date with industry developments and seeking feedback from others, to setting achievable goals and continuously learning, these steps will help you grow and progress in your career as an engineer. In this blog, we will delve into each of these important topics and provide actionable advice to help you build your expertise and confidence as an engineer.
Stay Up to Date
Staying up to date is crucial for engineers to remain competitive and relevant in their field. The technology industry is constantly evolving, and it's essential to be aware of the latest advancements and trends. One way to stay informed is by reading articles and keeping up with industry news and blogs. This will help you stay updated on the latest technologies and advancements, as well as emerging trends and best practices. Another way to stay up to date is by attending conferences and workshops. Attending industry events can provide you with a wealth of knowledge, as well as the opportunity to network with other engineers and experts in your field. These events are also a great opportunity to gain hands-on experience and learn from industry experts. By staying up to date and informed, you can stay ahead of the curve and enhance your expertise as an engineer.

Seek Feedback
Seeking feedback is a crucial step in building expertise and confidence as an engineer. Constructive criticism from peers and mentors can provide valuable insights into your strengths and weaknesses, allowing you to identify areas for improvement. By seeking feedback, you can gain a better understanding of how others perceive your work and use this information to continuously grow and develop your skills. It's important to remember that feedback is a gift, and the more open you are to receiving it, the more you can learn and grow. When seeking feedback, it's important to be specific about what you want to know and to approach the conversation with an open mind. By actively seeking feedback and using it to guide your growth, you can become a more well-rounded engineer and enhance your expertise and confidence in your field.
Network
Networking is a crucial aspect of building expertise and confidence as an engineer. Attending industry events such as conferences, workshops, and meetups can provide opportunities to meet with people in your field and build relationships, learn about new job opportunities, gain new insights, and expand your network. Engaging in conversations with other engineers and industry experts can keep you up to date with the latest trends and advancements and also help establish professional relationships that can provide support and guidance throughout your career. Networking also increases visibility and provides exposure to new opportunities, making it an essential tool for engineers looking to build their expertise and confidence.
Set Achievable Goals
Setting achievable, measurable goals is crucial for building expertise and confidence as an engineer. It helps to give direction and purpose, track progress, and stay motivated and focused. Ensure that your goals are realistic, specific, and aligned with your career goals. Regularly tracking progress and evaluating your goals can keep you motivated and allow for adjustments to be made as you progress. A well-defined goal setting strategy is an important part of a successful professional development journey.
Continuously Learn
Continuous learning is vital for building expertise and confidence as an engineer. It helps to keep up with the latest advancements, develop new skills and knowledge, stay motivated and engaged, and build credibility in the field. Forms of continuous learning include taking courses, reading industry publications, and working on side projects. Staying committed to continuous learning is essential to staying competitive and achieving career goals and success in the field of engineering.

In closing, we encourage you to take action and implement these tips into your professional development journey. Start by setting achievable goals and seeking feedback from peers and mentors. Attend industry events and network with professionals in your field. Stay informed about the latest technologies and advancements in engineering, and continuously learn and grow.
Remember, building expertise and confidence is a journey, not a destination. Keep pushing yourself to improve, and never stop striving for excellence in your field. With a focus on continuous improvement and a commitment to building your expertise and confidence, you can achieve your long-term career goals in engineering. So, take the first step today and start building your expertise and confidence as an engineer!
About the Author

Tiffani Teachey is a Senior Mechanical Engineer, Science, Technology, Engineering, and Math (STEM) advocate, TEDx international speaker, and international best-selling author of the children's book "What Can I Be? STEM Careers from A to Z" and two women empowerment books. She is the host of the Read It Right Radio Show on iHEART Radio via WDRBmedia. Tiffani is the owner of Thrive Edge Publishing and owner/publishing consultant of Inspired Authors Publishing. She holds a Bachelor of Science degree in Mechanical Engineering, as well as a Masters of Science degree in Engineering Management, both from The University of North Carolina at Charlotte. She is currently a Leadership Studies Ph.D. student at North Carolina Agricultural and Technical State University.
As an engineer with more than 18 years of experience, Tiffani has a passion for inspiring the next generation to engage in STEM careers. She was born and raised in Winston-Salem, North Carolina, enjoys traveling and being a youth mentor. For more about Tiffani, visit her website at www.TiffaniTeachey.com.
We would love to hear any questions you might have or stories you might share about how you build your expertise and confidence as an engineer.
Please leave your comments, feedback or questions in the section below.
To your success,
Anthony Fasano, PE, LEED AP
Engineering Management Institute
Author of Engineer Your Own Success