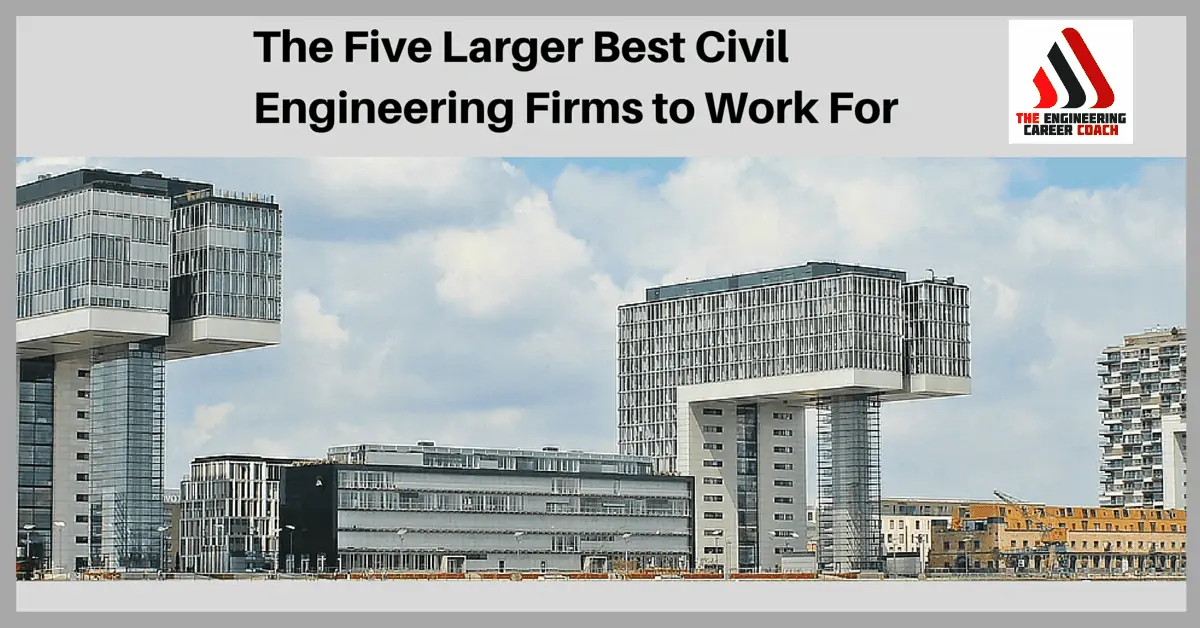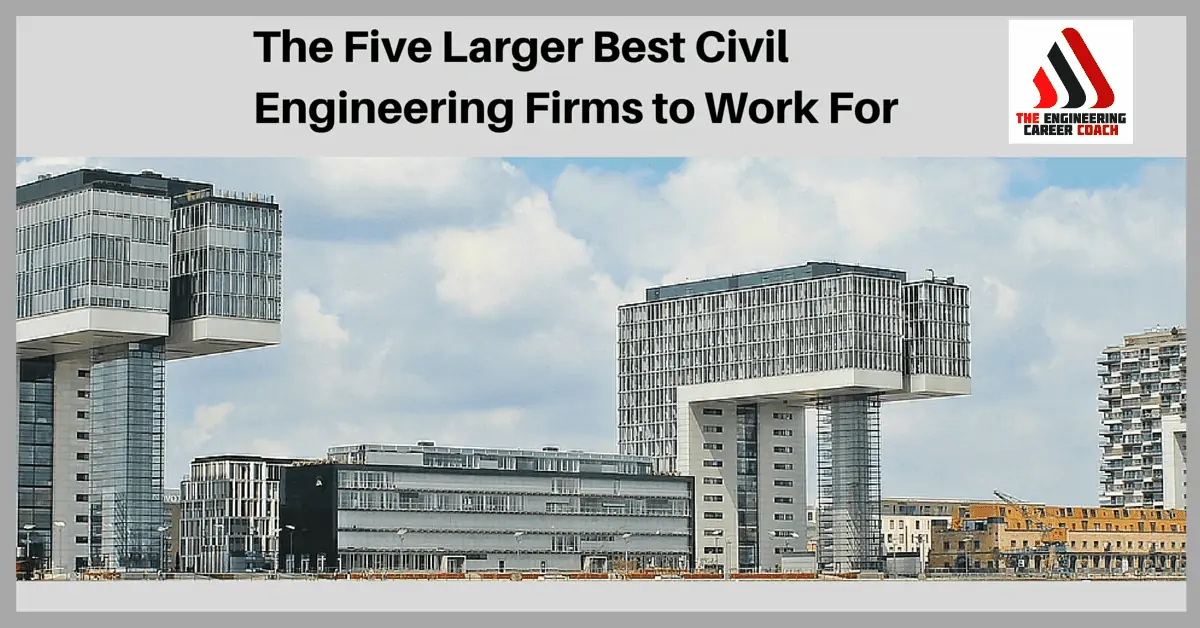 As we mentioned in a recent post, our members have been asking what the best engineering consulting firms to work for are, so this post covering some of the best civil engineering firms to work for is the first in a series. We should mention that our analysis of the best civil engineering firms to work for focused mostly on the larger firms, for two reasons. Firstly, information on these companies and their compensation packages is more readily available, and secondly, many of our members requested information on the larger international firms. We do want to make it clear, though, that are probably a lot of great small civil engineering firms out there; we just focused on the larger firms based on specific requests and available information. We did not take applications for these rankings; they are simply based off our discussions with civil engineers and information we found on these companies.
Civil engineers are the professionals tasked with interpreting blueprints and turning these designs into actual structures like houses, buildings, roadways, and bridges. Civil engineers are also required to be knowledgeable in all the aspects of construction so as to be able to come up with viable troubleshooting steps should technical or design issues arise at any point in the construction project. Because of these crucial responsibilities, civil engineers are practically a fixture on construction sites, as it is their job to ensure compliance with the blueprints.


Based on conversations with our members throughout the industry, we would like to highlight the following firms as some of best civil engineering firms to work for. If you have comments or questions, we encourage you to leave them at the bottom of this post.
Learn How to Build a Winning Resume
Download our Resume Cheatsheet for Engineers
URS Corporation
One of the biggest engineering and design and construction firms in the United States is URS Corporation. Operating in the US as well as in Europe, the Asia Pacific, Africa, and the Americas, URS Corporation offers full engineering and design and construction services to private enterprises as well as government agencies around the world. Considered one of the biggest US firms, the company makes bridges, airports, marine and port facilities, oil and petroleum facilities, and mass transit rails. The company is commissioned for creating hazardous waste disposal systems as well. With such wide-ranging projects, the firm has constant need for civil engineers. URS Corporation offers some of the most attractive remuneration packages and the opportunity to widen one's skill as well as grow in one's profession.
HDR, Inc.
Long-established professional firm HDR, Inc. is another popular employer of civil engineers. Operating in the Americas, Europe, Australia, the Middle East, and Asia, HDR, Inc. offers its full-service engineering and design and construction expertise to private businesses and public agencies alike. Aside from providing the usual requirements for building construction, the company has experience in mammoth projects like building waterways and dams and commissioning facilities for storage and disposal of hazardous materials. Given its handsome compensation packages and equitable employee benefits, it comes as no surprise that HDR, Inc. remains one of the companies with the lowest employee attrition rate. As it is one of the most-sought-after employers out there, a placement with the firm offers the guarantee not just to expand one's skills but to grow professionally as well.
AECOM Technology Corporation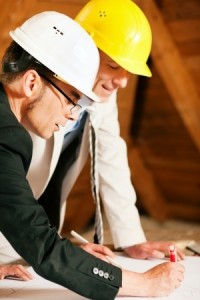 This company's acronym, which stands for Architecture, Engineering, Consulting, Operations, and Maintenance, pretty much explains its interests and functions. Consistently voted as one of the best design, engineering, and architectural firms by pertinent professional and trade organizations, AECOM Technology Corporation dabbles in transportation, water, energy, and environmental projects. And much like the two aforementioned companies, AECOM Technology Corporation operates globally as well, extending its expertise to private and public organizations in different countries. Recognized for having dynamic workplace practices and for being among the best international employers, the company then ushers in not only professional prestige for its employees but also the chance to collaborate with some of the best designers and innovators out there.
Learn How to Build a Winning Resume
Download our Resume Cheatsheet for Engineers
Jacobs Engineering Group
Fourth on the list of best civil engineering firms to work for is Jacobs Engineering Group. With multiple offices in different countries, Jacobs Engineering Group extends its expertise to government, commercial, and industrial clients who demand only top-notch engineering, architecture, and construction projects. In the United States, Jacobs Engineering Group is consistently granted federal contracts, and so the company has no deficit when it comes to projects. Recognized as one of America's trustworthy companies, it is then no wonder that Jacobs Engineering Group is an employer highly sought after by professionals like civil engineers who want to grow and excel in their respective lines of work.
United States Army Corps of Engineers
The only public engineering, design and construction, and project management firm on this list is the United States Army Corps of Engineers. Operating in various locations around the world, this government organization delivers top-notch projects ranging from creation of roadways and bridges to construction of dams and canals and waterways to developing and designing clean energy and environmental facilities. A job with the US Army Corps of Engineers is one of the most stable out there, as benefits and remuneration packages are certainly attractive. This is the reason many fresh-out-of-school and long-established professionals alike aspire to join this government organization. Aside from the professional prestige and the chance to work with premier designers and innovators, working for the US Army Corps of Engineers also provides the opportunity for professional enrichment through travels to various parts of the world.
Best Civil Engineering Firms to Work For
For those of you civil engineers looking to work for a large company, those listed in this post are some of the best out there. Between their salary and benefit packages and the opportunities that they provide to work on large-scale award-winning projects, you can see and do amazing things at these companies. Working for a larger company can be dramatically different from working for a smaller company, which we have written about in the past. We will attempt to write another post later in the year focusing on the smaller best civil engineering firms to work for, but again this post was geared towards answering questions from our members.
I hope this post is helpful to our civil engineering readers, and we look forward to continuing to help our readers and our ECC members to create extraordinary engineering careers.
This series of articles will analyze different industries focusing on civil engineering firms, structural engineering companies, mechanical engineering companies, electrical engineering companies, and chemical engineering companies.
To date, we have written the following posts in the series:
Helpful products related to this content:
We would love to hear any questions you might have or stories you might share on Civil Engineering firms to work for.
Please leave your comments, feedback or questions in the section below.
Learn How to Build a Winning Resume
Download our Resume Cheatsheet for Engineers
To your success,
Anthony Fasano, PE, LEED AP
Engineering Management Institute
Author of Engineer Your Own Success