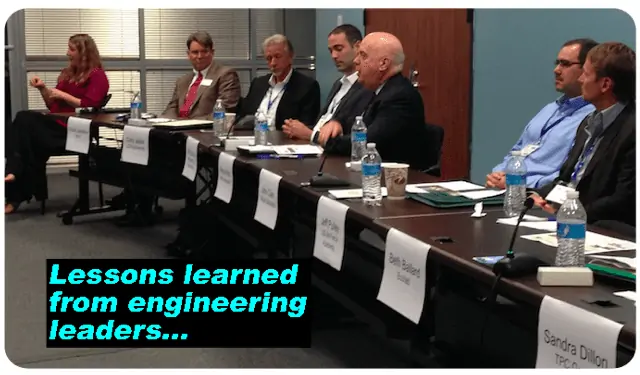 A few days ago, we put on our annual Institute for Engineering Career Development (IECD) meetup in Austin, Texas. The event consisted of three days of intensive learning sessions from over 15 accomplished speakers, engineering leaders, several social outings, and interesting tours. Of course, I can't forget to mention the more than 50 motivated engineers who attended the event from all over the US—all of whom walked away with career- and life-changing information and friendships.
This post will provide some lessons from this event in hopes that you can utilize the information to better your performance and results, both personally and professionally.
Lessons from Engineering Leaders
During the event, attendees had the opportunity to ask questions of some of the most successful engineering presidents and CEOs, and here are some key takeaways.
In order to become a partner in an engineering firm or an engineering leader, consider doing the following: [Read more…] about Lessons Learned from Two Days with Engineering Leaders, and Laws on Life's Outcomes