Are you Focused on Moving your Engineering Career Forward, Every Day?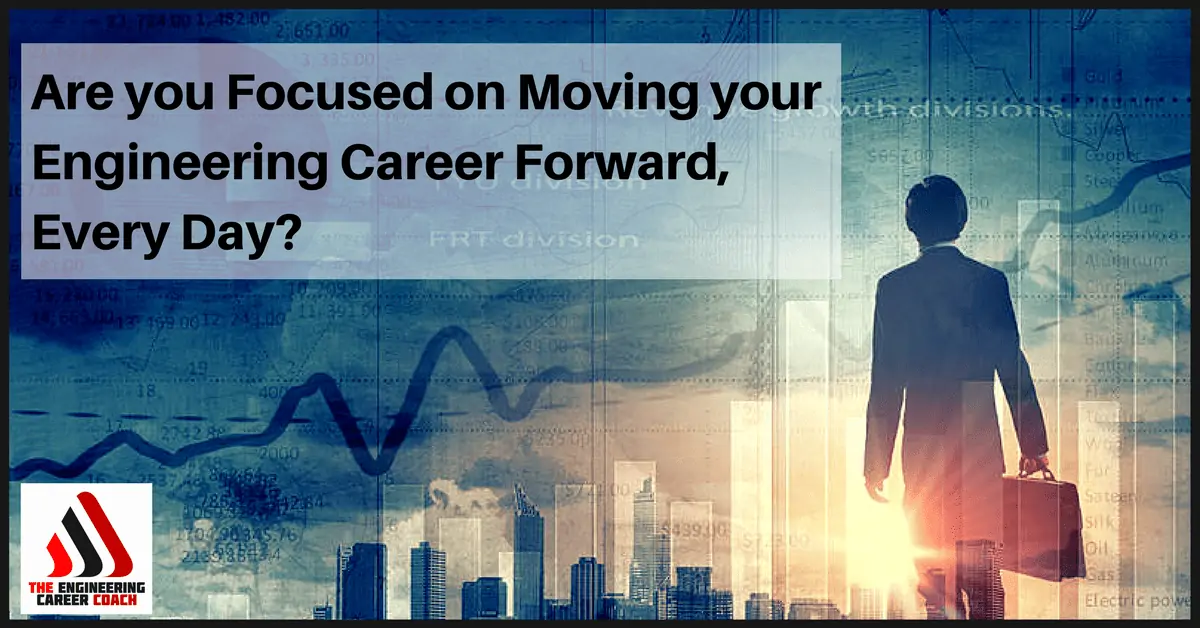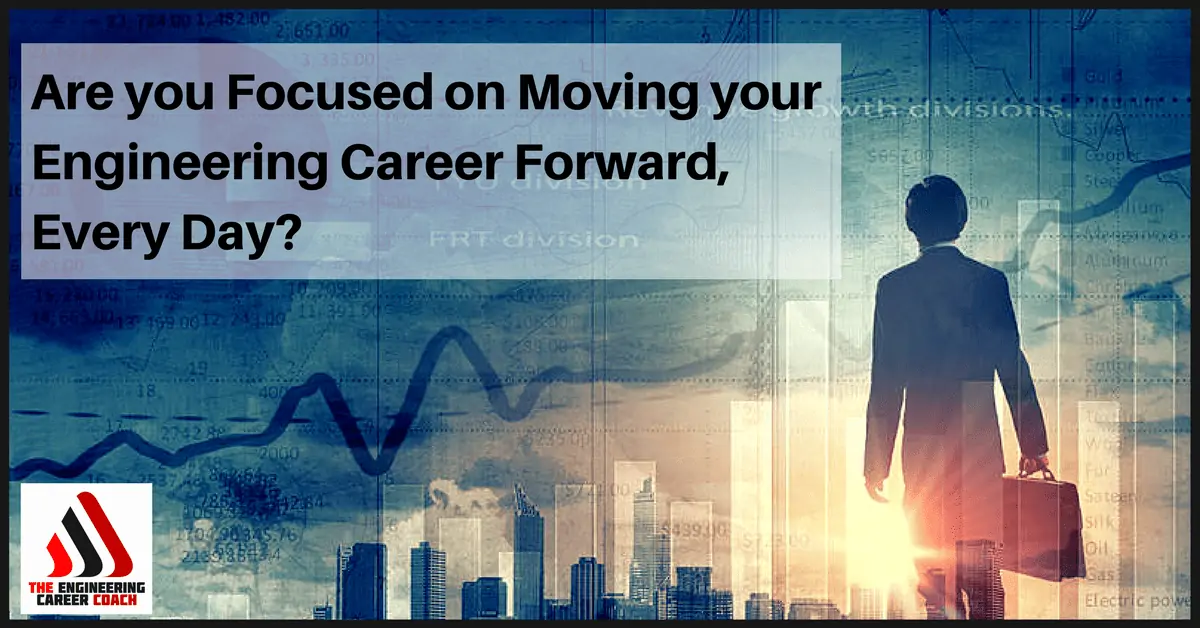 Odds are if you're like most engineers, you show up at work each day, solve problems, go home, and then come back the next day and repeat that process.  Obviously, I am simplifying things here.  Within that, 'solve problems' generalization, lie thousands of amazing projects, inventions, and solutions that move our world forward.  Engineers create extraordinary things. But what career-related items do you partake in outside of your engineering projects, and how you do you decide when or why to execute them and move your engineering career forward?
Do you volunteer for your local professional association(s)?
Do you read books that will help you develop certain skills that you feel will facilitate your professional development?
Do you take time to build relationships with co-workers, clients, and prospective clients?
Do you take graduate courses towards a master's degree?
My point is simple.  It's easy to fall into a routine for a very long time; and that routine may provide you with a decent salary and a job that you enjoy, for the most part.  However, when do you think about taking new steps or actions that will move your engineering career forward?  Do you ever?
Do you have any type of dashboard, like a list of goals and timelines of when you want to achieve them by?  Or maybe, you're set on achieving a certain position in your firm and you are working towards it?
I want to urge you to ensure that you have goals for your engineering career.  Not just for this month, or this year, but for 5 years, 10 years, and even 25 years from now.  I know, things change, but so what, your goals can change too.  However, in coaching and training thousands of engineers, there is one thing that I have seen to be true in many cases.  Engineers that have clear career goals that they are working towards every day, are usually much happier, more engaged, and much more successful in their careers.  I have seen this to be true time and again.
So doing the same thing over and over can be a great thing, as long as it is taking you to where you want to go.  If not, maybe you should think about spending some more time on tasks that will get you there.
Happy 2018.
We would love to hear any questions you might have or thoughts you might share on how you plan to move your engineering career forward this year.
Please leave your comments, feedback or questions in the section below.
To your success,
Anthony Fasano, PE, LEED AP
Engineering Management Institute
Author of Engineer Your Own Success