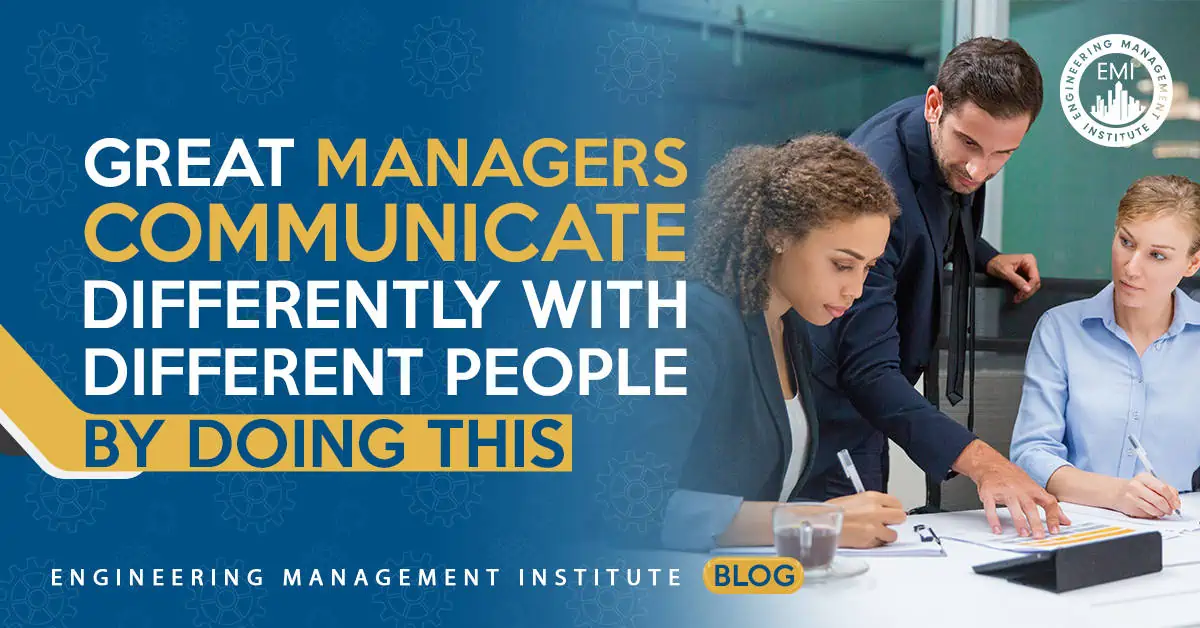 Image by katemangostar on Freepik
"To effectively communicate, we must realize that we are all different in the way we perceive the world and use this understanding as a guide to our communication with others." ~ Tony Robbins
I pulled the quote above because I am reading a book entitled "Principles: Life and Work" by Ray Dalio that has made me consider this topic in our coaching and training work. Dalio is an American billionaire investor, hedge fund manager, and philanthropist. One of the biggest takeaways for me from the book is Dalio's thoughts on how his firm successfully uses an array of assessments to ensure that they have the right people in the right seats, and that they are communicating effectively.
Dalio suggests that every individual is wired differently, and if we don't try to understand each of our employees' strengths, tendencies, and thought patterns, how do we know if we are putting them in a position to succeed or fail?
What if we took the time to gather some data that would help our employees work much more productively together? Isn't that what engineers do? Use data to improve systems? Isn't your company one big machine? Yes, it's made up of talented individuals, but the machine needs to operate efficiently as a whole.
Here Are a Few Examples of What an Assessment Might Tell You:
At EMI, we give our employees various assessments, including the DISC, Kolbe A, and CliftonStrengths, but we are also building our own assessment tool to predict the effectiveness of a professional as an engineering manager.
Why do we make our employees take all of these different assessments? Well, here are some of the things we find out:
From DISC: "You're probably a reliable person who works conscientiously to perform in a steady and predictable manner. More than anything, you want a sense of security. You appreciate clearly defined expectations, and although you usually maintain a calm exterior, you may worry about unpredictable, uncontrollable events."
From Kolbe A: "You have a wonderful talent to recognize trends, highlight opportunities, and systematically check them off. You're especially good at revising plans and revamping systems as the situation changes."
From CliftonStrengths: "People who are especially talented in the Discipline theme enjoy routine and structure. Their world is best described by the order they create."
These are from three different EMI team members. Imagine the improvements you can make to your workplace if you knew these things about your team.
An Example from My Household:
I even took this one step further and had my three children take the DISC assessment for children. Here's a statement from the parents' section of two of my children's reports:
Child #1: Be clear with your expectations; provide an environment free from interruptions; motivate by logic; provide the right tools and resources to do any work expected.
Child #2: Look for areas of early disagreement or dissatisfaction; show sincere interest in them. Be open and honest; use calm voice tones; be sincere and have an agreeable spirit; provide personal reassurance with clear, specific solutions.
What if I was trying to communicate the same way with both of them? Would I get the same results? Most likely not.
Are you considering people's tendencies and behavior patterns in your communication efforts?
Everyone on your team is different, and with the technology today, there is no excuse not to understand and close the gap between those differences.
This article was originally posted on LinkedIn here.
Anthony Fasano, PE, LEED AP
Engineering Management Institute
Author of Engineer Your Own Success