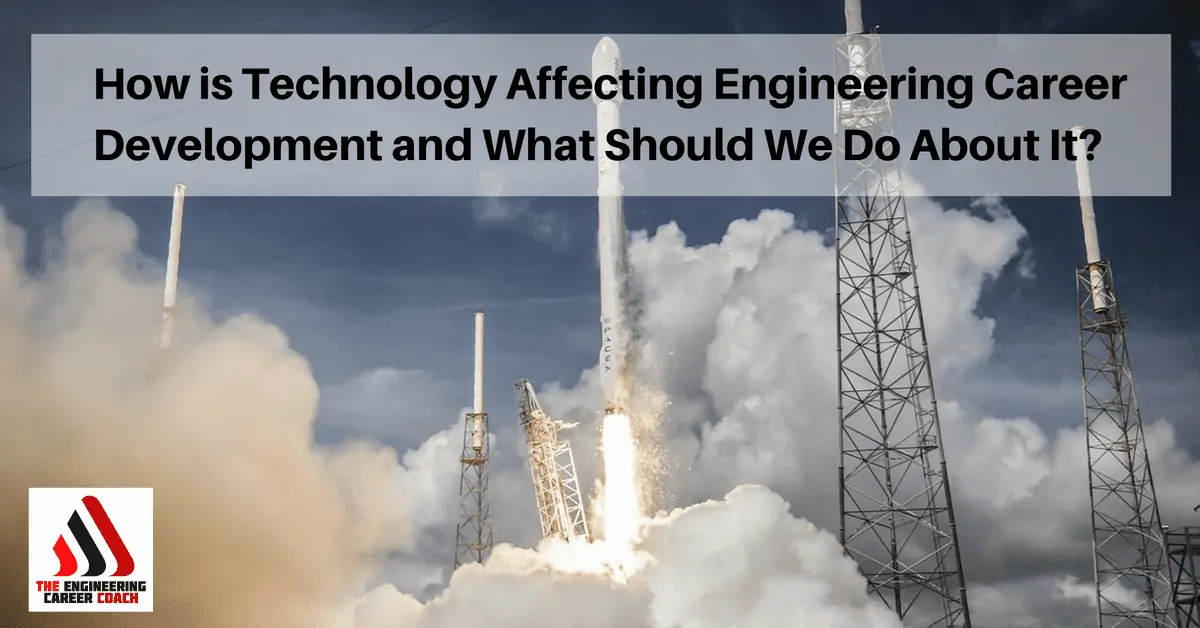 In one of my last posts I talked a lot about how everyone is in a rush these days between the technology and tight budgets; everyone wants everything to be done yesterday.  The point of my post was that this fast-paced approach has placed an inordinate amount of stress on all engineers because they are all trying to beat that invisible clock. However, one of the comments on that post, brought about another very important point – how is this fast pace and all of the new technology affecting engineering career development?
Younger engineers are being forced to work as quickly as possible because of shrinking budgets.  The emphasis in many companies is no longer how the younger engineers are learning these new design techniques; instead everyone wants to know how quickly they can perform them.  This kind of an atmosphere can have a devastating effect on the future quality of engineering documents throughout the industry.  Think about it, how many engineers are rushing through their design work just to meet a budget or a deadline and not really fully understanding the theory behind what they are doing?  How many engineers generate a cut/fill estimate using AutoCAD but and give the numbers to their client without thinking about if the numbers make sense from a practical standpoint – because they have never done the analysis without the computer?  How many engineers draw 3 or 4 stormwater pipes into one manhole because they are trying to hurry up and finish their design, without realizing that it is not practical or cost effective to put that many pipes into one structure?
I am not making this up, I have seen all of these examples first hand!  I have seen an engineer give a cut/fill estimate that was off by a thousand cubic yards because they entered the wrong input into AutoCAD, but they didn't realize the 1,000 yard error because they never had to think about it without the computer.


I could go on and on, but engineers are about solutions not problems, so for those of you younger engineers out there reading this (or engineers who manage developing engineers) I recommend that younger engineers take the following steps to ensure that you properly develop your engineering design skills.  Some of these points may apply more or only to civil engineering because that's my background but others are applicable industry-wide:
If possible, early on in your engineering career, work in the field on a construction site or at a manufacturing plant where you actually see the things that you will eventually design being built.  This alone can be a game changer and drastically improve the quality and efficiency of your design work.
Try to design one of your projects by hand.  Do this one on your own time at home so you are not negatively affecting the project budget.  This can even be done on an older project, where you are simply re-designing it for practice.  The goal here is that you will have to learn the theory behind the design work.  Some examples would include:  performing land grading by hand rather than using AutoCAD, sizing a stormwater pipe using an equation and chart in a book rather than a sizing program, design a concrete beam or footing without using a computer program.  I am not trying to say this will be done a regular basis, as we should leverage the technology to save time, but do it once or twice while you are still learning.  Don't just rely on the text book problems you did for homework in school, real-life engineering problems are seldom taught or learned about in textbooks.
If you are designing something, look at a similar design that has already been built, whether it is a gear, car engine, or stormwater basin.  Seeing something and then designing something similar will help you take more of a practical approach than if you are designing something you have never actually seen before.
These are just a few recommendations.  I hope that you can share your own recommendations by leaving a comment on the bottom of this post and ultimately I hope that every young engineer that reads this post, follows one of these recommendations to ensure that they are learning engineering theory and not just engineering technology!
To your success,
Anthony Fasano, PE, LEED AP
Engineering Management Institute
Author of Engineer Your Own Success