Dressing for Success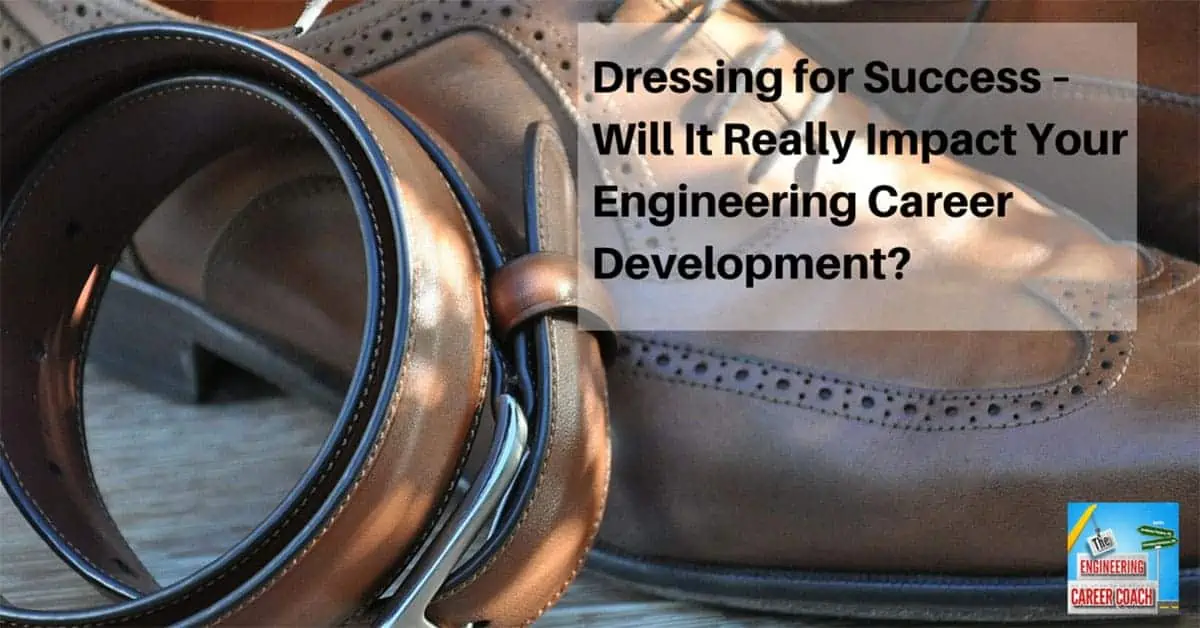 An engineer recently asked me – How important is the way you dress in respect to your reputation and credibility?  I thought it was a great question and one that many people don't ask themselves often enough.  I believe that the way you dress does have an impact on your reputation, and ultimately your engineering career development, however your specific workplace situation may control how much of an impact dress code has.
Before I get into specific workplace situations and recommendations, let me just discuss dress code in general for those of you reading this that might be recent engineering graduates.  Most engineering companies (not all) maintain a business casual dress code, which might consist of a nice pair of khaki's and a long sleeve dress shirt for a man and a nice skirt and blouse for a woman.  I have seen more and more engineering companies moving away from the business professional dress code, which consists of suits and ties, except of course if client meetings are taking place.  I personally like the idea of business casual in the workplace as I feel I am much more productive when I am comfortable and wearing a suit for 8 to 10 hours is anything but comfortable; however that's just my opinion.
[Read more…] about Dressing for Success – Will It Really Impact Your Engineering Career Development?