This is a guest post by Nader Mowlaee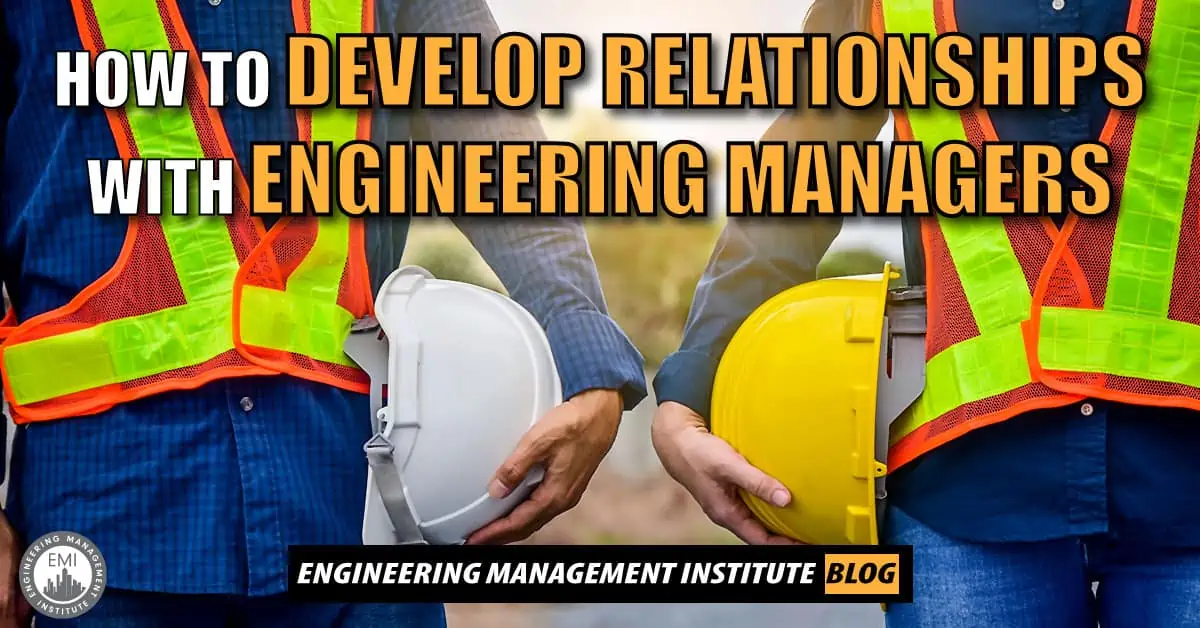 As an engineer, you know it's essential to be a team player, collaborate with your colleagues, and build your skills to advance your career. However, if you want to accelerate "climbing the ladder" or get access to pitch your ideas to the right people, then it's worth building strong, positive relationships with engineering managers. Workers who maintain a strong, positive relationship with their managers not only increase their employment opportunities, but enhance engagement and improve productivity too. In fact, a Gallup survey highlights that companies with engaged employees increase productivity by 17%.
Without having a strong, positive relationship with your engineering manager, your boss may overlook you when someone is needed to take on a special assignment or travel to represent the company at a trade-show. Moreover, you risk hampering your job growth opportunities and becoming disengaged and unmotivated to work. So, it's essential to develop positive and strong relationships with your engineering managers. Here's how to do it:
1. Offer up Solutions
It's crucial to be more than a top engineer on the team. Your engineering manager often has to tackle unexpected problems that arise at work, and managers don't always have the answers to these problems. However, you can build a strong bond with your boss by offering up solutions. 
Find a way to help your boss by gaining an understanding of his or her needs or concerns. For instance, if your engineering manager is bogged down with an upcoming presentation while trying to figure out a solution for meeting the deadlines for a product launch, ask how you can help. Follow up with a valuable solution that helps resolve any issues, such as offering to coordinate a design sprint with different members from key departments in your organization. By providing a solution, you can save your boss time while highlighting your problem-solving skills. You also help make managing work tasks easier for your boss. Ultimately, this makes it easier to ask for help in the future, such as a reference for a new job.
2. Make Your Boss Look Good
When you make your boss look good, you empower him or her. Helping your engineering manager look good also demonstrates your reliability and helps build trust, which is an integral part of building a strong connection and bond with your boss. As long as you're being genuine and not compromising your principles, it's ideal to help your boss shine.

Take time to think about what you can do to make empower your engineering manager. One of the best ways to do this is by taking the initiative and going beyond your job description to enhance team productivity. For instance, you can help lighten your engineering manager's workload by offering to show the new mechanical engineer on your team the entire process for analyzing equipment failure. It's also worth helping your boss look good to his or her boss by helping them correct a mistake they may have made before their boss discovers it. For example, if you notice your engineering manager's report includes critical errors, let him or her know and offer to help fix them.
3. Use Emotional Intelligence
Having emotional intelligence goes a long way and is an essential part of developing a strong, positive relationships with engineering managers. With emotional intelligence, you can better connect with others and understand what drives their desires and decisions.
Empathy is at the core of emotional intelligence, so ensure you use it when developing a positive relationship with your engineering boss. For instance, if you have a new engineering manager, consider the challenges he may face in the new job. Instead of bombarding him or her or overwhelming them with several issues at the same time, demonstrate empathy and view the situation from their perspective. Then offer some help to get him or her through the tough transition into your department.
4. Get to Know Your Boss
A great way to build a strong connection with your engineering managers is by getting to know them. By getting to know your boss, you can provide him or her with the support they need. Also, you can build trust with your engineering manager and develop a rapport that strengthens your bond. Find out what makes him or her tick and get to know their interests. If your engineering manager is new, find common ground so the two of you can connect, such as a shared experience of volunteering for Engineers Without Borders (EWB). Also, take the opportunity to socialize at company events or social outings, such as the office holiday party or sporting events. These types of activities give you a chance to understand your boss from a personal level, get to know his interests, and build a friendly repertoire.
5. Discover Your Engineering Manager's Communication Style
Building a strong, positive bond with your boss doesn't mean you should overwhelm him or her with communication. But it should involve consistent engagement. Start by learning your engineering manager's communication style by asking about his preferences for communicating various issues that may arise on the job. For instance, if your engineering manager prefers contact via email for less urgent matters like sending weekly reports, stick to email communication. Remember that everyone communicates differently. So, it's worth learning your engineering manager's communication style early to support effective communication.
Final Thoughts
From demonstrating empathy to offering solutions, there are several ways you can develop a robust and positive bond with your engineering manager. The goal is to ensure you're making every interaction a positive one to the best of your ability. By following the quick tips mentioned here, you can build a positive, strong bond with your engineering manager that's mutually beneficial and leads to success for your future endeavors.
About Nader Mowlaee: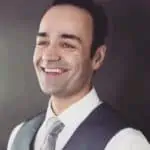 Nader is a career coach who believes you can get everything you want in life if you just help enough other people get what they want. He is inspired by motivating confidence in engineers and helping them take calculated actions to move forward towards their career and life goals. His mission is to enable engineers to break away from their fears and create the ideal lives and careers they desire. You can learn more about Nader through his LinkedIn account.
We would love to hear any questions you might have or stories you might share about developing strong relationships with engineering managers.
Please leave your comments, feedback or questions in the section below.
To your success,
Anthony Fasano, PE, LEED AP
Engineering Management Institute
Author of Engineer Your Own Success