This is a guest blog by Christian Haring of Harbor Compliance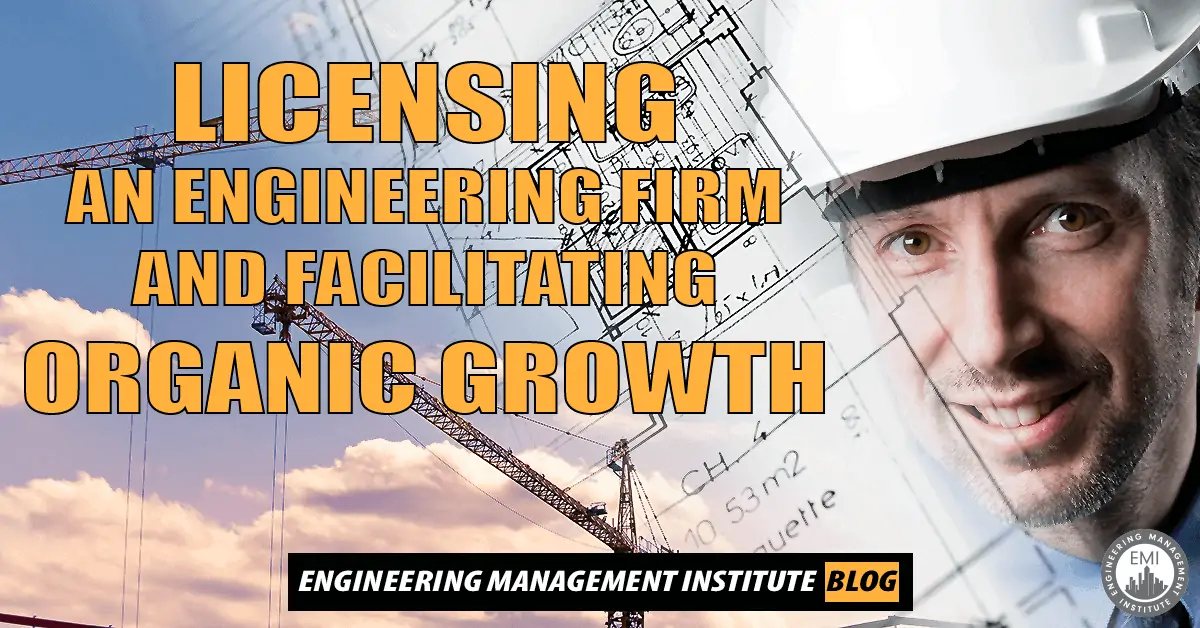 You want to grow your firm, yet when a prime opportunity arises in a new state, it's not as simple as writing a proposal and jumping in. You have to consider the feasibility of licensing and registering your firm. Can you get a license in time to respond? Since licensing an engineering firm can take anywhere from four weeks to five months, that can be a difficult question to answer with any sort of confidence. 
Yet there are resources that provide clarity on state requirements for registering and licensing an engineering firm. In addition, there are best practices you can use to facilitate organic growth in your own time, and on your own terms. 
Responding to RFPs
It's been said that if you're reading a published RFP (request for proposal) for the first time, it's probably already too late to respond. Ideally, you have eyes on a project and relationships with the key players long before an RFP is released. However, if an RFP has a generous window for response, you may be able to license your firm in time to submit a proposal. 
To evaluate the timeline to licensure in a new jurisdiction, you need accurate data on state requirements, processes, and review times. You can find much of this data for every state plus D.C. in this online guide to engineering licensing. You can also find detailed filing instructions and turnaround times for registering your firm with the secretary of state (foreign qualification) and appointing a registered agent in related guides from our Information Center. 
For more specific, current estimates of review times, you will need to consult a compliance specialist or contact the state directly. You can find the contact information for all of the relevant authorities in the guides linked above. 
Optimizing Licensing Times
Accuracy is critical when trying to expedite the licensing process. With up to 80 percent of applications being rejected over minor paperwork errors in some jurisdictions, submitting flawless filings is critical when you're looking for quick results. Working with professionals who specialize in licensing AEC firms is the best way to ensure accurate filings and optimal turnaround times. 
No matter how careful you are with applications, there's no such thing as guaranteed turnaround once it is submitted to the state for review. State licensing boards have limited resources and are often overwhelmed with applications. All you can do is position your application for the best possible outcome by conducting thorough research, submitting accurate paperwork, and following up as appropriate with state authorities. 
Following in Your Clients' Footsteps
It's good to be able to respond with confidence and speed when opportunities cross your desk, but it's even better to pursue them strategically. You can grow your firm by increasing your geographic footprint proactively and intentionally to pursue wider opportunities. Many larger firms are doing this through mergers and acquisitions. Yet a recent survey of U.S. AEC firms by Environment Analyst found that mid-sized firms are actually beating them in organic growth and profitability, primarily by specializing and deepening their relationships with existing clients. 

For firms looking to grow profitably, there is simply no better way than to follow in your existing clients' footprints. Encourage staff to thoroughly investigate their clients' footprints and growth plans and look for opportunities to grow in tandem with them. This may involve not only licensing in new jurisdictions, but in new specialties such as geology or land surveying to serve a wider range of your clients' needs. As your business development staff unearths new opportunities, they should work closely with your staff handling licensing and corporate compliance so your firm can be ready when opportunity knocks. 
Overcoming Staffing Challenges
Next to licensing hurdles such as ownership and management requirements, one of the biggest challenges of licensing an engineering firm is hiring qualified staff to assume responsible charge of services in new disciplines and geographies. The war for talent rages on in the AEC space, and it shows no signs of slowing anytime soon.  
Being able to sustain profitable, organic growth can help your firm attract top professionals, but you can also cultivate future qualifiers in your existing ranks. Invest in developing and licensing junior staff to fill new positions of responsibility as your firm grows. Once again, this requires taking a long view on expansion that wraps in business development, licensing, and staffing for new opportunities. 
Opportunities Are Out There
For mid-sized firms especially, growth remains very strong in the AEC sector. You can grow organically by building strategically from strength through your existing clients and employees. 
About Christian Haring
Christian Haring is an Account Executive at Harbor Compliance specializing in professional licensing for engineering, architecture, and construction firms. With a focus on mid-sized and large firms, Christian understands the need for precision and clarity in managing multi-jurisdictional licensing. Christian's core focus is providing compliance as a growth enabler for his clients. He is available to answer your questions at 717-298-8128 or [email protected].
Harbor Compliance is not an accounting or law firm and does not provide tax, financial, or legal advice.
We would love to hear any questions you might have or stories you might share about licensing an engineering firm.
Please leave your comments, feedback or questions in the section below.
To your success,
Anthony Fasano, PE, LEED AP
Engineering Management Institute
Author of Engineer Your Own Success