This is a guest blog by Kristi Hoke Mirambell, P.E
As I sit to write a blog about People Disappointment Management 101, I hear the song "God Is Great, Beer Is Good, and People Are Crazy" playing on the radio. At first, the song was nothing more than a typical country song about life with a country play on word humor. I heard this song many times, but it wasn't until this time in my life, which is filled with an abundance of fear and unknowns, that I heard this song differently. I believe this song represents the best way to explain People Disappointment Management 101.
What makes us disappointed in another person?
I believe that our disappointments lie within our expectations of an event or person. When our expectations are not met, we create a narrative that validates that we are "right" and the event/person is "wrong."
I am an engineer who lives for data points. This model works great for me because I continuously find data to prove my disappointment as accurate. From an ego standpoint, this works very well because all the narratives that I've lived by or believed made me "right." However, what I learned through my 20-plus years of living according to a spreadsheet is that many past relationships ended in my life with the other person walking away defeated. Hey, but I won — or did I?
There was a time in my life that I knew I needed to change the way that I lived — that it no longer served me and I was ready for a "Cool Change" (another great song!). I started on this journey into uncharted territory and found that there was a whole new way of living, and it could help me to create the life I was desperately searching for.
For me, it started with being able to manage my disappointments in people. There are three key standards specific to personal relationships that we choose to live our lives in, and they tie right back to "God Is Great, Beer Is Good, and People Are Crazy."
"God Is Great"
To me, this line represents the third standard for People Disappointment Management 101 — to realize that life is bigger than an event/person's behavior around us. Our experience of life is made up of mini experiences that add up to our ultimate life experience. Trusting ourselves to navigate around many different people and learning about all the different people in the world will open us to a life of many options. The trust in ourselves is created by having faith that no matter what people do or say, we will be able to handle and prevail.
"Beer Is Good"
I am more of a margarita woman (no salt!), but I get the point. Being present with yourself while living in a world filled with noise and standards that are only achieved using the internet is an everyday practice. Know who you are and who you are not. A person who knows himself in silence is someone who will know their people in noise.
"People
A

re Crazy"

Absolutely! I love listening and watching people because the way people see things and the way people behave intrigues me. Every day someone shows me a different way of living. I am very appreciative to see the blessings inside people's behaviors. However, this is where the disappointments start — with people's crazy behavior.

The word "crazy" brings up visions in my head of something different from my life view. For example, someone opens the door to get into their car — nothing unusual or "crazy" here. But if they enter their car through the sunroof, then the crazy light goes on. We give the "change scenario" of getting in a car as having a meaning. The behavior is offensive or a personal attack if it is not aligned with our expectations or belief system. I use the car analogy because it is a neutral metaphor that allows us to view the subject without being attached to the outcome.
But what happens when the change comes from a family member, coworker, or person who is significant to you? Then it becomes a data point for making us right and them wrong.
If you can learn to view peoples' behavior as being about their life experience and not about your life experience, you will reduce the volume of disappointments you need to manage. The reduction in volume will allow your energy to focus on the disappointments that matter to you and require change in your life.
"Wait, so I need to walk around letting people do whatever they want, and I accept it?" My response would be no. The key is to observe a person's behavior and it will tell you if they are "your people." Everyone requires different things from another person to live the experience they want. Find the people who align with the experience that you want for your life and understand that your desired experience will change as your life evolves.
Living in Dignity
The importance of living in dignity is that you request people you interact with to treat you with the same dignity that you treat yourself. They will be able to see people who are crazy (per them) and appreciate the differences of their behaviors. They will not set any meaning to the crazy person's behavior and they will head off to have a beer with people who add to their life experiences.
People disappoint each other because we are all living within our own bodies with our own thoughts. Personal relationships are a necessity. Human interactions assist us in our journey of creating our life experiences. We must live with being disappointed in each other. Disappointments bring us opportunities to help others grow or ourselves grow into better people when it is properly addressed.
If we understand that life is full of many stories that we create that lead to an ultimate story, we should ask for what we want and believe we deserve it, and allow people to have their own stories that hold no meaning to ours.
Like my good friend Billy Currington (he does not know we are friends yet) sings, "God Is Great, Beer Is Good, and People Are Crazy."
About the Author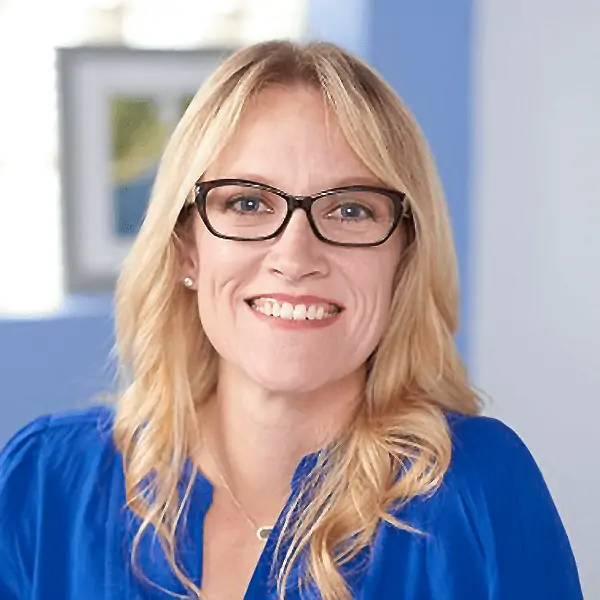 Kristi Hoke Mirambell, P.E has 14 years of engineering experience with a diverse portfolio of successful projects. After gaining valuable experience at a local engineering consulting firm, she had the urge to strike out on her own. In 2008, she founded K-Belle Consultants, LLC a Louisiana licensed engineering and heavy-construction firm. She is the sole owner and President and employs a professional staff and skilled construction workers. The company's construction specialty is concrete work, while its engineering services are primarily engineering design, quality assurance, project management, and construction inspection.
As President of K-Belle, Kristi has been in responsible charge of approximately $10 million of engineering and construction work. Her clients include the Port of New Orleans, The New Orleans Jazz and Heritage Foundation, Boh Bros and US Army Corps of Engineers. She holds both a B.S. and a M.S. in civil engineering from the University of New Orleans and is a Louisiana-licensed Professional Engineer.  She recently completed the prestigious Goldman Sachs 10,000 Small Businesses Program to further her professional development as a business owner.
Kristi attributes her company's success to people who were willing to give her an opportunity to show capability, responsibility, and perform quality work. She considers her reputation as essential to retaining and garnering new clients.
We would love to hear any questions you might have or stories you might share about building community. 
Please leave your comments, feedback or questions in the section below.
To your success,
Anthony Fasano, PE, LEED AP
Engineering Management Institute
Author of Engineer Your Own Success