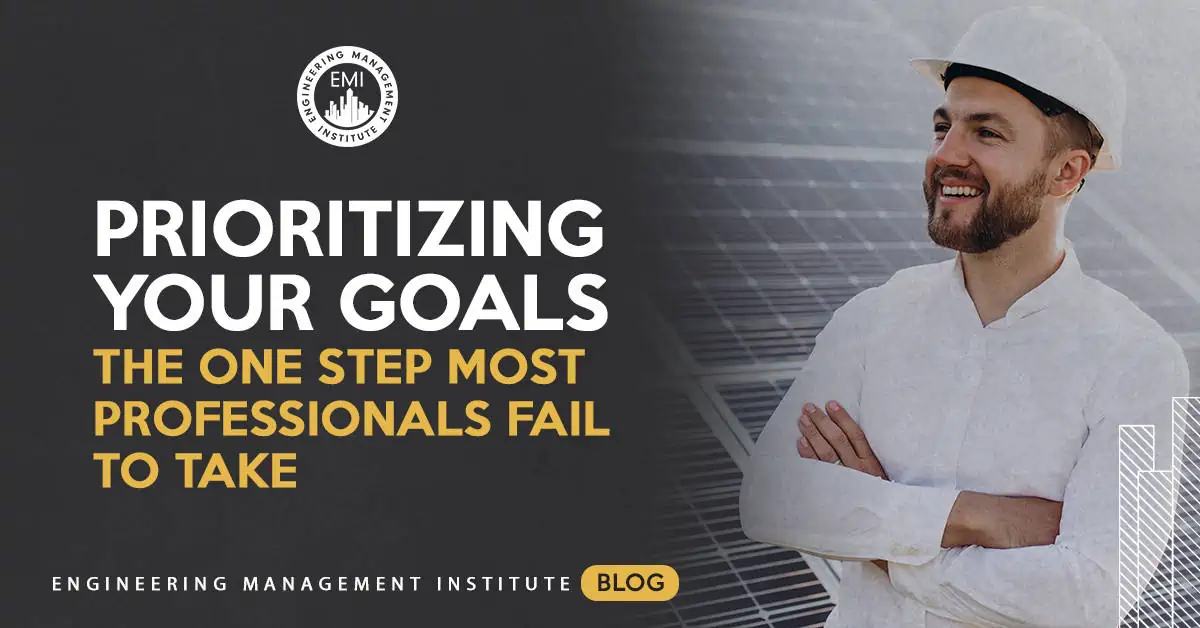 The topic for our December 2020 Civil Engineering Collective session will be goal setting as many professionals start thinking about their goals for 2021. In the session, we will walk through three steps that you can take for effective goal setting. However what I'd like to cover in this post is an important step that you must take after setting goals, PRIORITIZING YOUR GOALS.
So let's assume you followed the three-step goal setting process and you now have ten goals that you will be working on for 2021. How do you decide which goals to work on when?
Firstly, I recommend that you try to organize your goals by the amount of time it will take to achieve them. For example, studying for a certification exam could take 6 months, while reading a book or learning a new computer program could take four to six weeks. While the task duration shouldn't be the only factor considered when prioritizing your goals, it may help deciding when to pursue each goal.
Once you've organized your goals by duration, next you should consider the impact that achieving each goal will have on you, your career, and those around you. I recommend classifying these by "low impact" or "high impact." For example, if you were to achieve your professional engineering license (P.E.) that would most likely have a high positive impact on your career and also great benefit to your company. However, reading a book on communication skills, while it may help you, probably would be lower impact than a PE license.
Once you've gone through these steps, you can try to chart your goals on the 80/20 chart, which you can see below. This figure was taken from the book Living the 80/20 Way by Richard Koch, which I highly recommend. Your goals should fall into one of these four categories: Low Reward/Low Effort, High Reward/High Effort, Low Reward, High Effort, or High Reward/Low Effort. Reward being 'Impact' as I described earlier. Ideally you want to have more high impact or 'High Reward' tasks, but their may be instances where 'Low Reward' goals are important. However, if you find a goal to land in the Low Reward/High Effort quadrant of the chart, I recommend re-visiting it and maybe eliminating it.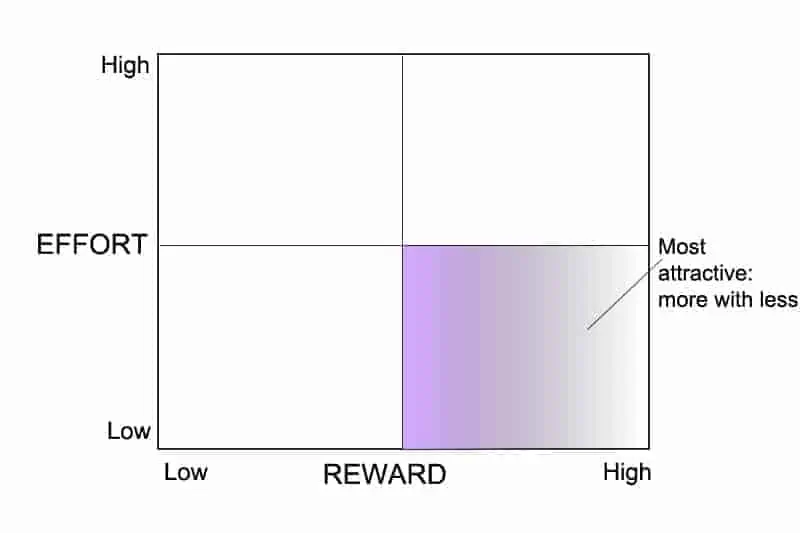 I hope you can use this process to prioritize and stay focused on the right goals in your civil engineering career.
If you'd like to audit our upcoming Civil Engineering Collective session on goal setting click here.
If you're interested in your firm possibly joining the Civil Engineering Collective, please contact us here or call us at 800-920-4007 ext. 800.
I hope you'll join us.
Anthony Fasano, P.E.
Engineering Management Institute
Author of Engineer Your Own Success