This is a guest post by Mike Johnston

Civil engineering is a discipline many people are not really familiar with. This is a real shame since civil engineering impacts our society so much. Namely, it comprises various professions, including structural, geotechnical, environmental, water resources, construction management, and transportation engineers.
One particularly interesting area is quantity surveying, a profession that blends engineering, construction, and economics. The emphasis is on the last part, albeit there are many other tasks that these experts perform.
Word up
To avoid any confusion, let us just provide a quick clarification of terminology.
Those who live in Canada or the US might have heard the term construction cost estimator.  On the other hand, a quantity surveyor is widely used in countries like UK and Australia. The roles of the two are more or less similar depending on the region. For instance, a construction cost estimator in the US is equivalent to a quantity surveyor in the UK, even though there are some extra requirements for each one.
Sometimes, the terms cost managers and cost consultants get thrown around. But, in this article, we are going to use only quantity surveyor, though in a broader sense that transcends local and project-to-project differences.
What do surveyors do?
So, with that out of the way, let us proceed to define the role.
In a nutshell, quantity surveyors manage all costs associated with building and civil engineering projects. Their work is both office and site-based and the primary goal is to minimize expenses (and keep them within the limits of a budget). What is more, they aspire to do it without compromising on the quality of end results or failing to adhere to the building, health, and safety regulations.
Furthermore, they take part in projects and work with contractors/clients right from the start, preparing comprehensive project estimates. Often, they also gather tender and contract documentation, conduct feasibility studies, and undertake risk control. Once the building process starts, quantity surveyors keep close tabs on any variations that may lead to cost fluctuations.
Over the course of the project, key tasks are related to outcome analysis, work evaluation, and progress reports. But, it is not uncommon for surveyors to take on additional responsibilities, such as distributing work to subcontractors, ordering construction materials, and arranging payments. The list of tasks they can handle goes on and depends on the type of the project and employer.
Speaking of which, quantity surveyors are not involved only in large construction projects. Apart from collaboration with commercial businesses, local authorities, consultancies, and property developers, they also offer services to small business owners and residential clients. They can capitalize on various services, such as providing an initial maintenance schedule for Strata managers and conducting a detailed building insurance valuation, which shields against any potential natural disasters.
What are the benefits of hiring a quantity surveyor?
So, now that we know what they do, why would you hire quantity surveyors? Well, first off, construction is always a costly endeavor; one of the most expensive there is.
Surveyors allow you to avoid risks and pitfalls linked to unreliable back-of-the-envelope calculations and ballpark figures. Accurate cash projections allow you to plan the budget ahead of time and prevent any unpleasant surprises. You are also able to steer away from unnecessary financial hurdles like overpaying for construction materials.

What is more, these professionals are versed in uncovering opportunities to save money – opportunities that fly under the radar of most people. It also helps to receive an estimate on how long the project will take. After all, surveyors closely monitor processes and supply you with reports on the progress made. This significantly reduces the risk of delays and other setbacks.
Lastly, any homeowner or business can decide to outsource some of the tasks that would consume too much time or require special expertise. This is a way to get things off your plate and focus on other business or project aspects that are vital. All in all, reputable surveyors add value to the building process and optimize expenses more often than not.
Having a professional managing your construction project economics is something that should always be on the table. You can choose to do most of the stuff yourself, but what you pay for a surveyor is nothing compared to the wealth of benefits that await down the road. Employing one can rarely do more harm than good. In fact, if you play it smart and invest time in research, you should be able to take efficiency to the next level. It is time you got the most bang for your buck!
About Mike Johnston: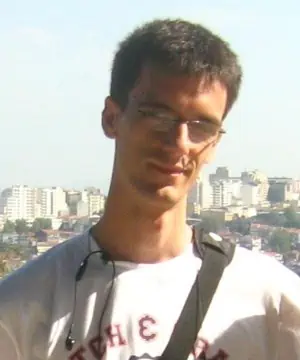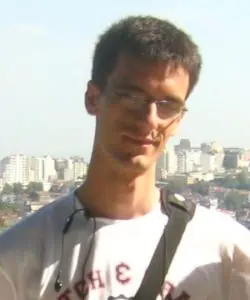 Mike Johnston is a home improvement blogger based in Sydney, experienced in covering a variety of subjects on construction, real estate and interior design. He's a regular contributor to Smooth Decorator. Mike's goal is to create and share meaningful content that helps and inspires people.
We would love to hear any questions you might have or stories you might share on quantity surveyors.
Please leave your comments, feedback or questions in the section below.
To your success,
Anthony Fasano, PE, LEED AP
Engineering Management Institute
Author of Engineer Your Own Success