This is a guest blog post by Dr. Angelique Adams
High-stakes meetings are meetings where you want to impress people. You know that this kind of meeting is a great opportunity to get your ideas heard and possibly dazzle leaders with your brilliance.
The problem is when you get to the meeting, you choke!
You are nervous that you are going to say the wrong thing and that people are going to think you are stupid. Or, you are worried that you might inadvertently make a colleague look bad. You might have trouble following along in the meeting because they may be referring to terms, locations, or people that aren't familiar to you.
What started out as an exciting opportunity, morphs into you spending the meeting thinking, "What should I say, and when should I say it?" Eventually, about halfway through the meeting, you start saying to yourself, "Oh my goodness, I am going to miss this opportunity"!
Sound familiar?
You're not alone. Fortunately, there is an easy fix — if you're willing to change your mindset.
See, right now you view the meeting as a place where you want to demonstrate your brilliance (in other words, a place where you have to perform). So things go wrong because you have performance anxiety.
Instead, I want you to view the meeting as a place where you want to learn. And what you want to learn is the answer to your question. If you go into the meeting with a curiosity mindset instead of a performance mindset, you take the pressure off yourself — and you are more likely to speak.

What question should you ask?
I am definitely a firm believer in the fact that there are no stupid questions. However, some questions are better than others, especially in this context. There are two go-to questions that are always on the mind of executives.
If you ask one of these questions, not only will you get your voice heard, but you will also demonstrate that you are in tune with the concerns of high-level people.
Question 1: What are the benchmarks?
This is an effective question because before an executive spends resources, she wants to know whether or not the initiative will work. And the way she gets confidence that it will work is by finding out if others have tried it in other departments in the firm or other companies outside of the firm.
Question 2: What are the metrics?
This is another good question because executives want to know how to measure whether or not their investment is successful. Ideally, the success factors can be boiled down to one or two items that can be put onto a scorecard so the executive doesn't have to think about it again until they see the report.
If you want to practice asking your questions, go ahead. Here is an example of the delivery I recommend.
Let's assume that the speaker's name is Jackson.
SCRIPT: HIGH-STAKES MEETINGS, THE BENCHMARKS QUESTION EXAMPLE
"Jackson, I have a question. What benchmarks were used to develop the approach for this initiative?"
Write down Jackson's answer and say, "Thank you."
Give it a try.
What is more likely to happen is that one of the leaders in the room says, "Good question."
But even if your question isn't acknowledged, you have met your goal of getting your voice heard. With more practice, you will soon feel confident enough to actively participate in any meeting.
About the Author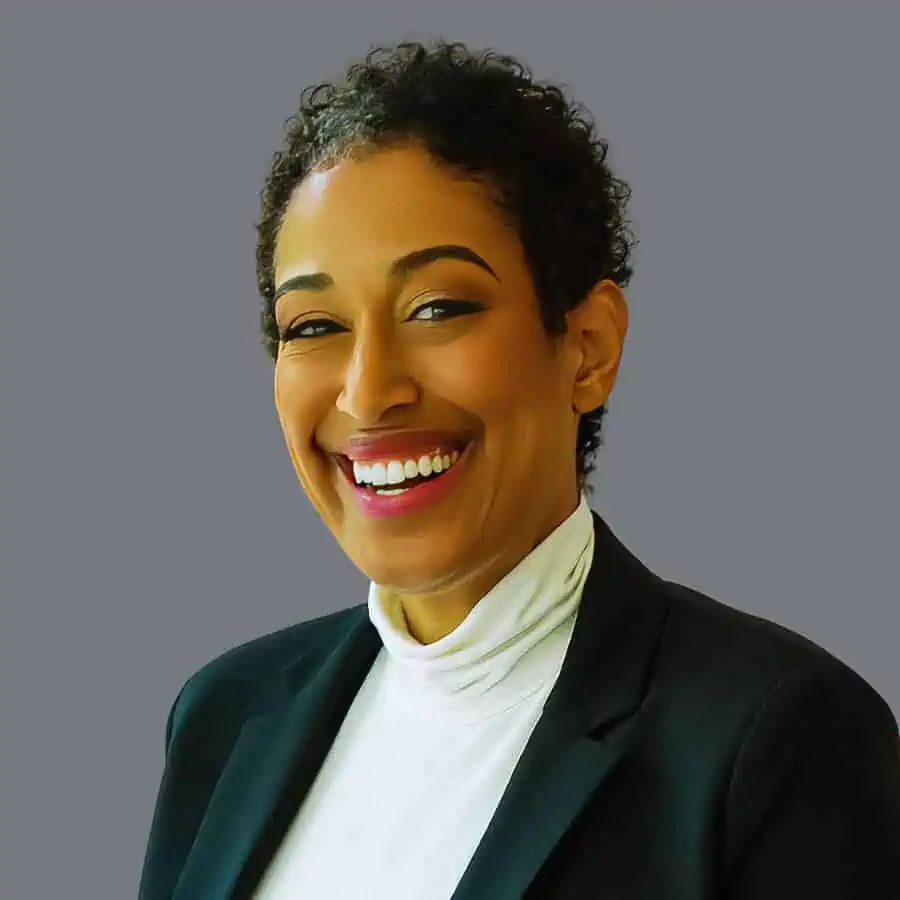 Dr. Angelique Adams is CEO of Angelique Adams Media Solutions, LLC, a leadership coaching and training consultancy for scientists and engineers. She is also a lecturer at the MIT Sloan School of Management, and an Entrepreneur in Residence at the University of Tennessee's Tickle College of Engineering. In 2022, Dr. Adams was named to the list of Top Ten Most Influential People in Leadership Consulting by CIO Views Magazine. Dr. Adams is an engineer and former corporate executive with 25 years of experience in operations, strategy, and innovation. She has a Ph.D. from Penn State and an MBA from MIT. Connect with Dr. Adams in LinkedIn here.
We would love to hear any questions you might have or stories you might share about the things you do to stand out in high-stakes meetings.
Please leave your comments, feedback or questions in the section below.
To your success,
Anthony Fasano, PE, LEED AP
Engineering Management Institute
Author of Engineer Your Own Success