This is a guest blog by Daniel Quindemil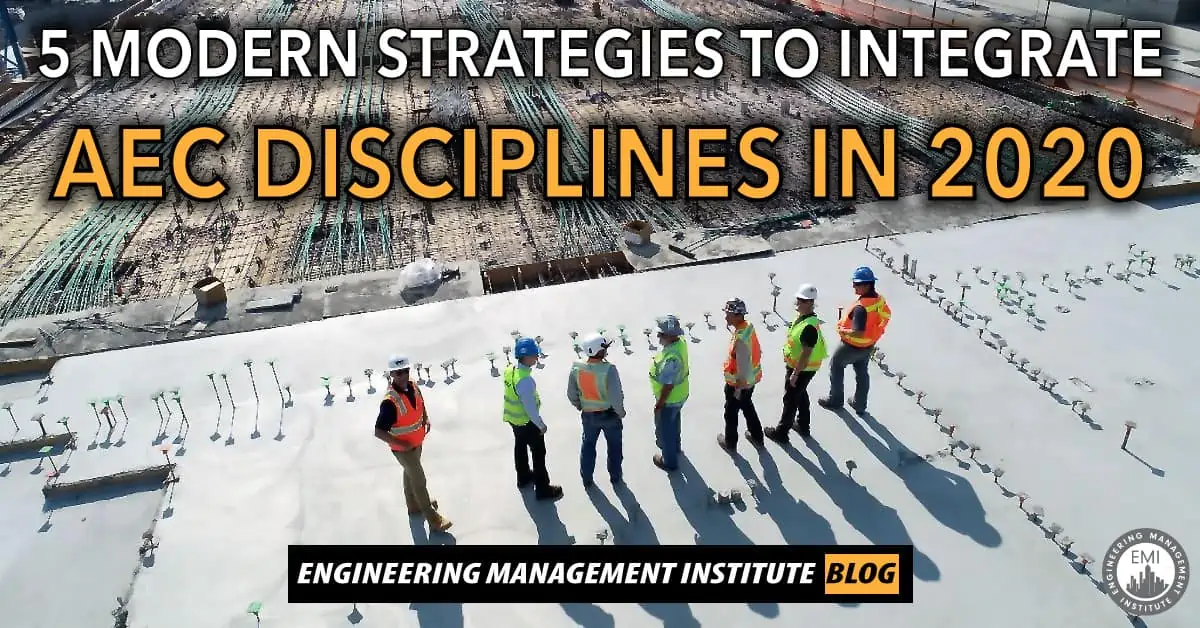 One of the biggest challenges we face in construction is integrating all of the AEC disciplines in our projects so their valuable input can positively affect the project. 
There are many people involved in a project, including the Owner, Architect, Engineer, General Contractor, Subcontractors, Lenders, Owner's Representatives, and more. How can you start a project the right way and then integrate the Owner, Architect, and the others during construction? 
The key disciplines that need careful integration are the Architect, Engineer, and Contractor (AEC). These are the organizations that design the projects and carry out their execution.
Pre-Construction Considerations 
The first phase in a construction project is the planning design and planning phase, which is also known as the Pre-Construction phase. This part of the equation is where the Owner communicates the project requirements, and the Architect and Engineer work in tandem to design a project specific to those needs.
This is the point where in traditional construction, there is no coordination with the General Contractor and his team. In the last few years, though, we've seen the valuable input of the General Contractor added to the mix. We've even seen construction estimating companies become valuable assets to projects because of their ability to accurately estimate costs unbiasedly.
The challenge now becomes how to effectively integrate the creative design (Architect) with practical construction systems (Engineering team), and build them on schedule and under budget (Contractor).
When we have completely siloed players in a project, we get projects that don't mesh well together and cause conflicts. Conflicts almost always cost money in change orders. Projects also take longer to design and build. An indirect cost most don't consider are business-related costs, such as additional real estate holding costs to lenders during construction, paying for a leased space during construction, and even lost revenue while the business is not in operation during construction.
How do we integrate such different disciplines? We've identified several key strategies and methods a team can employ to integrate the AEC disciplines, meet deadlines, come in under-budget, and keep the owner happy.
1. Design
-Build Method and Integrated Project Delivery (IDP)
Establishing a full team early on can be a great decision. Wise Owners and Owner Representatives build their team from the beginning. This is called Integrated Project Delivery, where the construction team has as much input in the design as the engineer and architect. There are also companies that are design-build firms, which can build your entire project turnkey rather than having multiple companies participate in the effort. In a design-build scenario, the building company is also the designer and is liable for all costs. Architects and Engineers are often great at the theoretical building side of the project, but don't consider things that a Builder might. 
A Builder can provide value engineering ideas, alternative methods to building a project, and ways to coordinate the sequence of construction that will indirectly reduce costs. Remember when I mentioned holding and business costs that can come up if projects run late? While some building methods might be more expensive initially, they may be a lower-cost alternative in the long run when projects don't run off-schedule.
Here is an example. Imagine a design team is considering concrete overhead slabs vs hollow-core overhead slabs. Because hollow-core is more specialized, it costs more. Let's say in this example, it costs an extra $50,000 in project costs. Most design teams would reject this option solely on cost. In a Design-Build integrated scenario, the Construction team would immediately bring up the fact that hollow-core would reduce the schedule by four months, and could reduce holding costs. 
Here is a simple breakdown:
Loan Costs: $5,000/month x 4 months = $20,000 lost
Lost Revenue and Profit (from the business not being operational during construction):
$100,000 revenue per month x 20% profit margin x 4 months = $80,000 profit lost
Total Cost for an Additional Four Months: $20,000 + 80,000 = $100,000 in lost profit
In this example, using hollow-core will save $50,000 in indirect costs. A design team might not consider this if the entire team wasn't united. Bringing the team together in a mastermind format allows for much greater collaboration.
2. BIM (Building Information Modeling)
Technology is advancing at an incredible speed, and the AEC industries are really taking advantage of a relatively new collaborative technology called BIM, which stands for Building Information Modeling.
Design teams can immediately start designing geometry and creating conceptual layouts and spaces right away, where Owners are able to see conceptual renderings faster to make better design decisions. 
These models can be converted into CAD formats, translated into construction drawings, and given to the engineering team to finalize structural, mechanical, civil, electrical, plumbing, and fire protection. 
We are also seeing companies like AutoDesk leading the way in integration; their flagship platform, called Revit, integrates Architecture, Structure, and MEP (mechanical, electrical and plumbing) in the same model. The Revit model uses cloud-based collaboration, in which all disciplines can work in real-time on their design and systems and see potential conflicts in real-time. 
BIM models are also being utilized to estimate construction costs. BIM models carry all the data of the project that typically would be found in notes and specifications. For example, if you click on a wall, you can see the entire wall-type assembly. A Contractor can assign costs to everything, and even create a bill of materials.
 3. Modern Project Management Software
We've discussed collaboration in design, and AEC disciplines are now integrated much more efficiently in the transition into the construction phase using software like Procore and Corecon. 
Project Management Software is an invaluable way for the construction team to manage and keep track of everything pertaining to the project. Most software has integration between Pre-Construction and Construction phases. You can keep track of all drawings, including addendums, sketches, revisions, and shop drawings.
You can also log RFIs (Requests for Information), which gets General Contractors (GCs) and Subcontractors involved by asking for additional information on projects. This could be clarifying information missing from the drawings, conflicts, and other issues found in the drawings. Subcontractors can be added to Procore, upload their own RFIs, and automatically distribute them to the architect and engineering team. This dramatically speeds up the integration and approval process.
You can also do the same with Change Orders, Daily Logs, Contracts, etc. You can add Vendors, Key Representatives for the Owner, Architecture and Engineering teams, and anyone you want to be involved in the project.
 4. Jobsite Meetings Integration 
Along with the technology I mentioned above, I felt I needed to bring in the concept of having job site meetings to complement the collaborative efforts above. 
Job site meetings are critical to the success of projects. There are typically three types of job site meetings that occur: OAC meetings (Owner, Architect, Contractor), Subcontractor meetings, and job site meetings that include the engineering team only when there is a problem. 
We are a big fan of including the engineering team in OAC meetings. Typically, OAC meetings occur every week, where everyone involved with the project gets together to review pending issues, change orders, design conflicts, etc. 
The engineering team should be part of these meetings, either biweekly or monthly. They should be walking the job with the construction team, just to keep collaboration going and discuss any potential conflicts or issues that need clarifying. MEPs are often the most complex part of the jobs, and often cost the most in change orders when issues come up.
5. Cloud-Based Collaboration
A recent trend in business is using "the cloud" to collaborate. Platforms like Dropbox, Box, and OneDrive have almost become requirements in projects. Architects load their drawings on the cloud servers and invite others to collaborate. 
You can have the Architect, Owner, Contractor, Subcontractors, Estimating Companies, Engineers, Owner Reps, and anyone else who needs to be a part of the project added to the folders.
We're also seeing Bid Management platforms operating on the cloud as well. You have companies like The Blue Book, Construct Connect, and Dodge that integrate using online-based services. These platforms introduce Architects to Engineers, Contractors, and Subcontractors. You even see Construction Management Firms, Owner Representatives, and Subcontractors on the platform. The entire team can be assembled through these platforms.
We are also seeing major software platforms like AutoCAD, Revit, and Bluebeam switching over to cloud-based integration. Design and construction happen in real-time, and in lightning speed. Therefore, as technology advances, you're going to see continued ways for the team to collaborate.
Conclusion 
Historically, integrating the Architecture, Engineering, and Contractor teams has been a challenge. The traditional design-bid-build methods make it difficult to integrate the three parts of the team. It would also silo the responsibilities, where it was easy to blame others for challenges on the job.
Using the methods and strategies above, design and owner teams can integrate the most important players in the projects: the Architect, Engineer, and Contractor.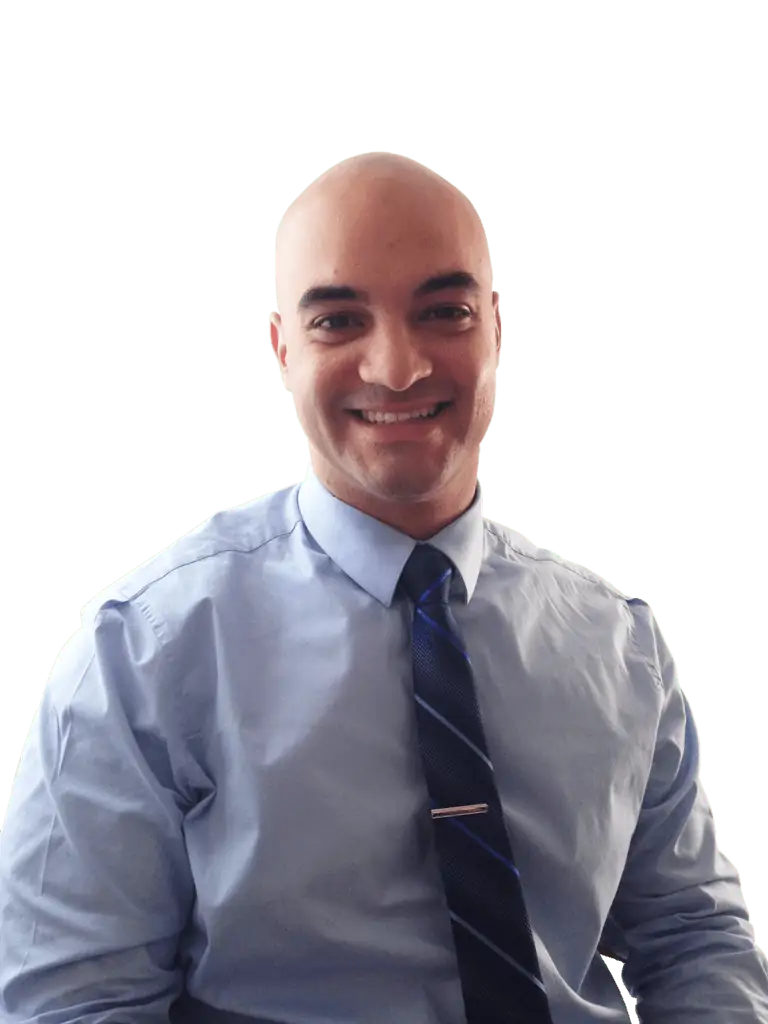 About Daniel Quindemil
Daniel Is the Founder of I AM Builders, a construction estimating and consulting firm specializing in helping contractors win projects.  His background is in architecture and he is a licensed General Contractor, and he is an expert at estimating and construction management.   He has worked on some notable projects including projects for Bacardi, University of Miami, and most recently, the US Embassy in Jerusalem.

We would love to hear any questions you might have or stories you might share about the strategies you use to integrate AEC Disciplines.
Please leave your comments, feedback or questions in the section below.
To your success,
Anthony Fasano, PE, LEED AP
Engineering Management Institute
Author of Engineer Your Own Success