Podcast: Play in new window | Download | Embed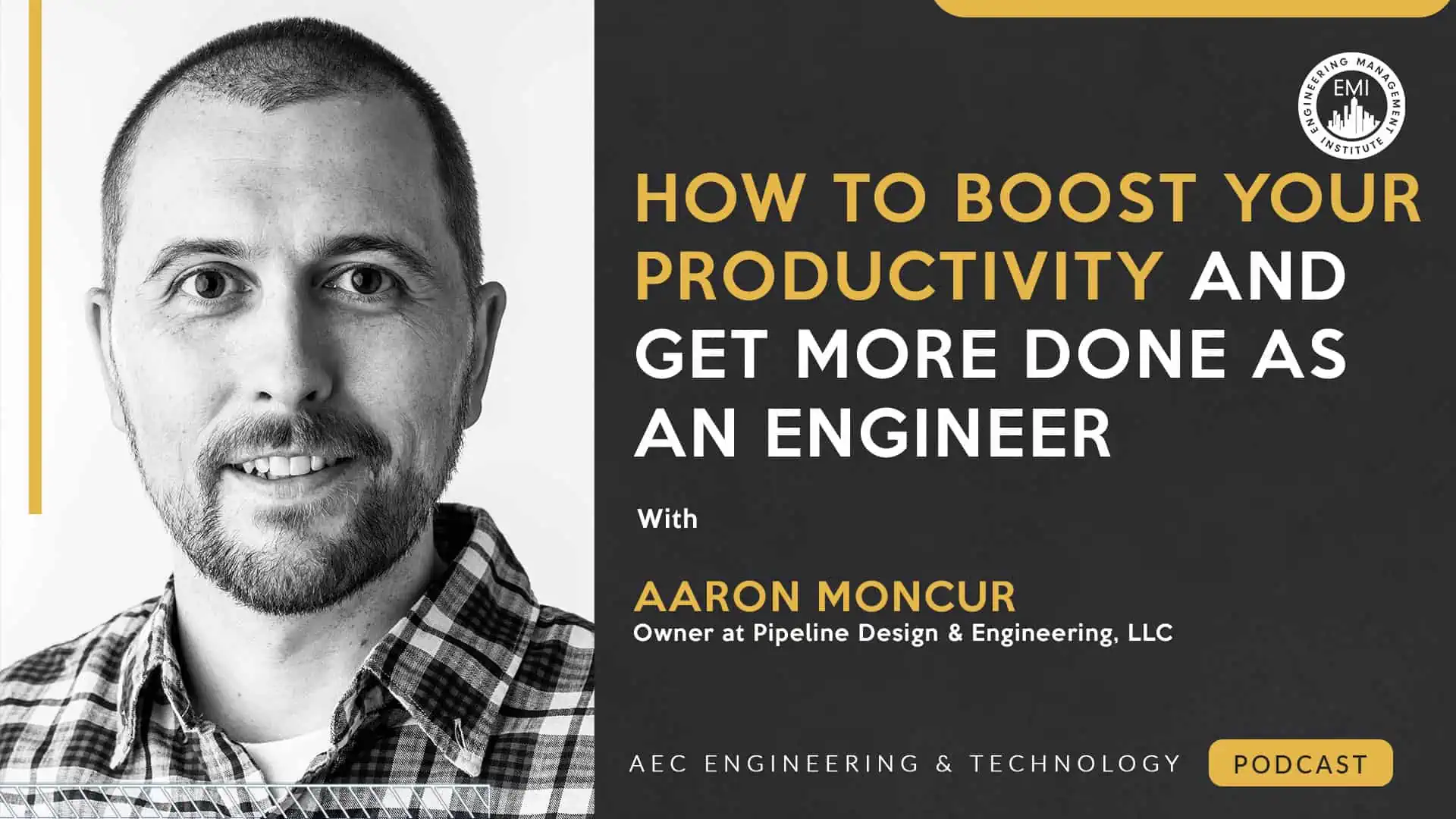 In this episode, I talk with Aaron Moncur, CEO and founder of Pipeline Design & Engineering about how to boost your productivity as an engineer, master time management, and honing effective communication skills. He also take us on his personal journey from being laid off to becoming a thriving business owner and explain how you can do it too!
***You can view the video version of this episode here.***
Engineering Quotes:


Here Are Some of the Questions I Ask Aaron:
Can you explain your process from generating an idea to executing it and eventually launching a product?
How do you maintain focus on your goals and stay productive both individually and as a team leader?
Do you have a specific time management system, like your system for lists, long-term goals, and short-term task planning, that you utilize?
What strategies do you use to ensure clear communication, resolve conflicts, and address any misunderstandings effectively?
Could you please share some insights into your experience of starting your own business after being laid off and provide advice for others in a similar situation?
Is the choice between being an employee and an entrepreneur a subjective decision that depends on individual preferences and fulfillment?
Do you have any advice for individuals aspiring to become entrepreneurs or pursue careers in mechanical engineering or product development?
Here Are Some Key Points Discussed in This Episode About How to Boost Your Productivity as an Engineer:
[Read more…] about AECT 019: How to Boost Your Productivity and Get More Done as an Engineer