Podcast: Play in new window | Download | Embed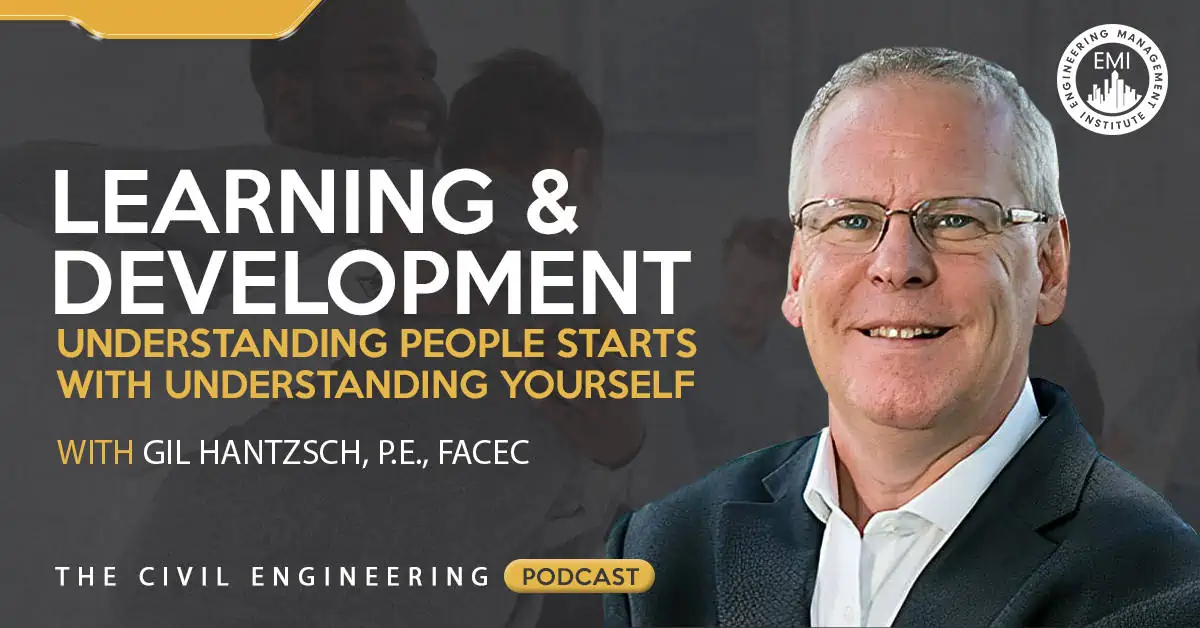 In this episode, I talk to Gil Hantzsch, P.E., FACEC, the CEO at MSA Professional Services, Inc., about his career journey of becoming a CEO. He provides some great learning and development advice throughout the episode, which makes it one of my favorites.
Engineering Quotes:


Here Are Some of the Questions I Ask Gil:
How big is your firm and what markets do you serve?
What advice can you give engineers who want to be in a leadership role but are struggling to work with people?
How do you see the civil engineering industry going for the next three to five years and beyond?
With all that has happened with the pandemic, does this change the way you think about the future for the company?
You are a big proponent of learning and development. Why is it important to you?
Here Are Some Key Points Discussed in This Episode:
[Read more…] about TCEP 155: Learning and Development: Understanding People Starts With Understanding Yourself