This is a blog by Jeff Perry, MBA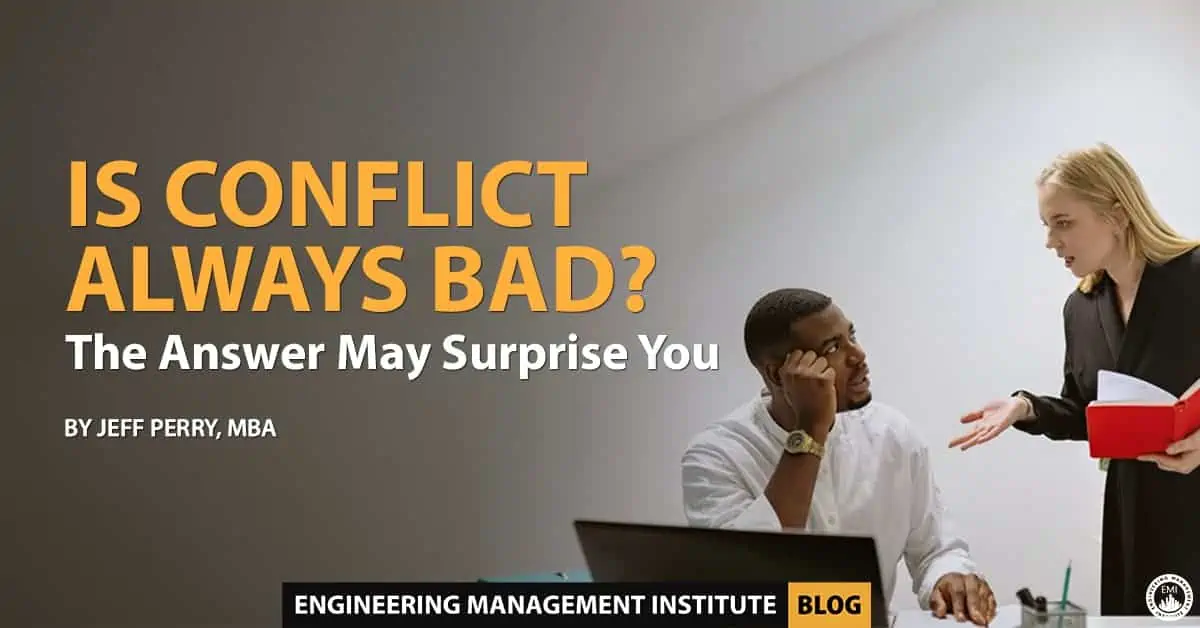 Most of us, when we think about conflict, consider it a bad thing we should avoid. That's not exactly true.
The right kind of conflict can actually build trust and increase performance in teams! In fact, I would say that one of the best indicators of a team that trusts each other is the amount of conflict in the team.
Positive, healthy conflict happens when we can challenge each other in real ways, be open and honest, and collaborate more effectively.

Disagreements Are Normal and Should Be Encouraged
There is no situation or team that is going to sail through all projects and tasks without ever disagreeing with each other. Yet one of the things that can build divisions and trouble in a teams faster than anything is when people don't feel heard and able to express disagreements, especially with leaders.
[Read more…] about Is Conflict Always Bad? The Answer May Surprise You