Podcast: Play in new window | Download | Embed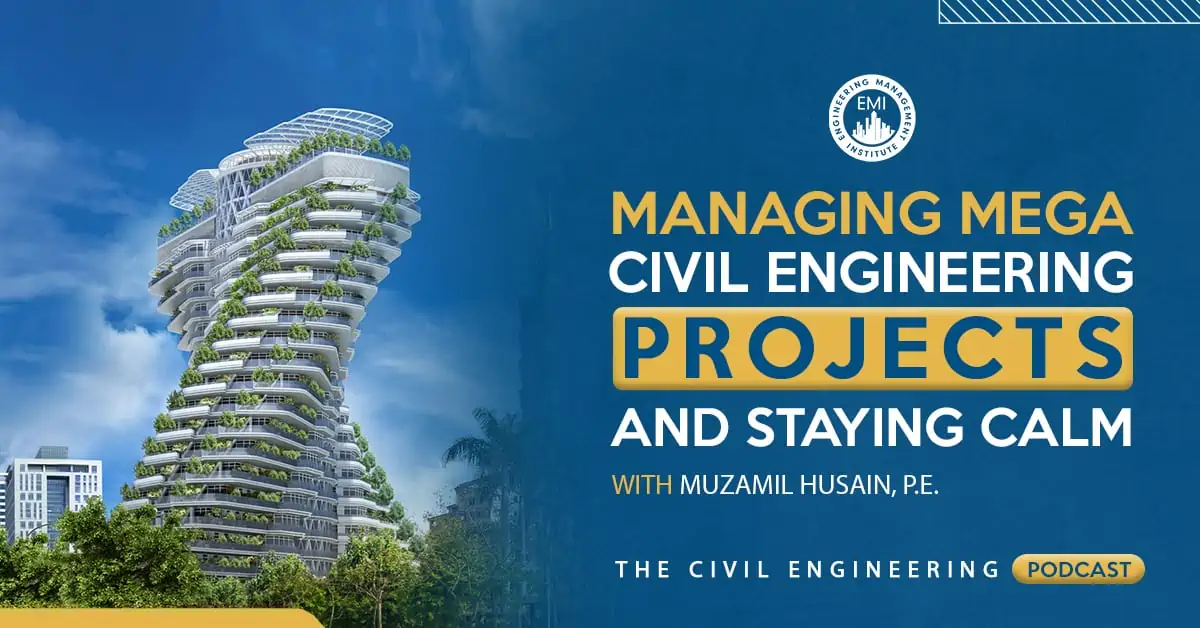 In episode 112 of The Civil Engineering Podcast, I'm taking you with me to the offices of Louis Berger where I will be speaking with the Department Manager, Muzamil Husain, PE. We talk about the importance of managing mega civil engineering projects and how to stay calm during stressful situations.
Engineering Quotes:


Here are some of the questions I ask Muzamil Husain:
In terms of project management, what would you say are some things that you have done that made you successful?
How do you determine what tasks to work on each day?
Can you describe the Magnetic Levitation project?
As a project manager you need to get good at understanding your resources and deploying them in the right areas. How does one get good at that?
What do you do to improve the culture on your team?
Here are some key points discussed in this episode about managing mega civil engineering projects:
[Read more…] about TCEP 112: Managing Mega Civil Engineering Projects and Staying Calm in the Process