Podcast: Play in new window | Download | Embed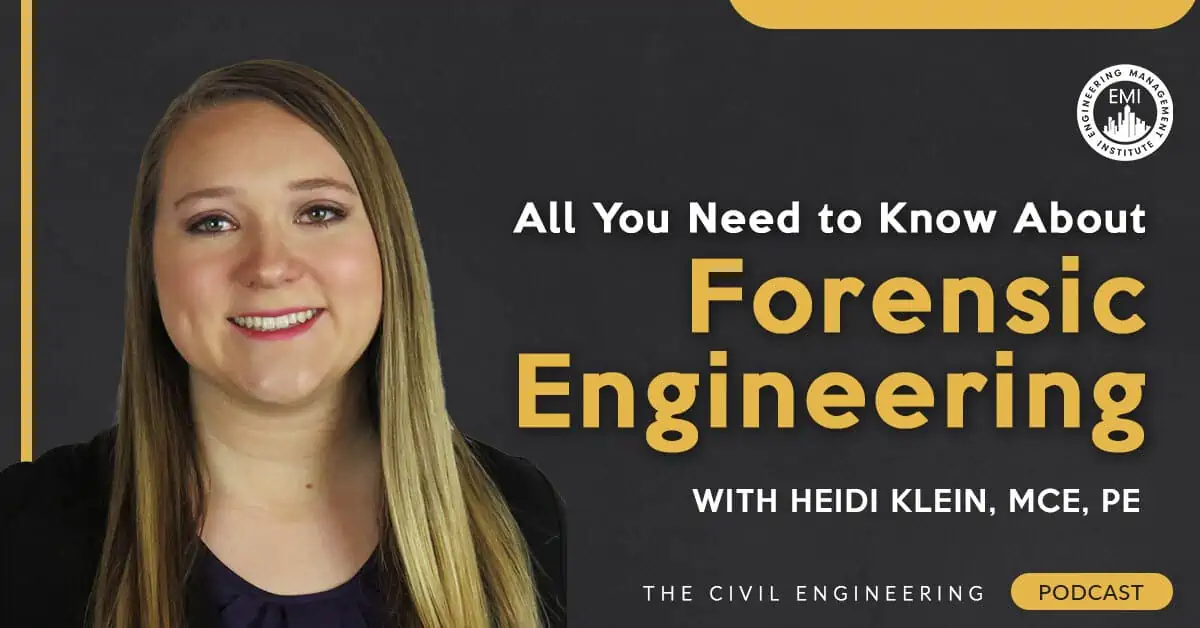 In this episode of The Civil Engineering Podcast, I talk to Heidi Klein, MCE, PE, a Project Manager of Forensics at Vertex, about forensic engineering, what it is, the kind of work it includes, and the roles forensic engineers play when working on a case.
Engineering Quotes:
Here Are Some of the Questions I Ask Heidi:
What is forensic engineering and when would someone contact a forensic engineer?
What kind of evidence do forensic engineers collect?
Do forensic engineers need to testify in court?
What does a career in forensic engineering look like?
How can civil engineers in the construction industry help to make investigations easier for forensic engineers?
How do you deal with performance-based design investigations?
What advice can you provide to engineers considering a career in forensic engineering?
Here Are Some Key Points Discussed in This Episode About Forensic Engineering:
[Read more…] about TCEP 201: All You Need to Know About Forensic Engineering