Podcast: Play in new window | Download | Embed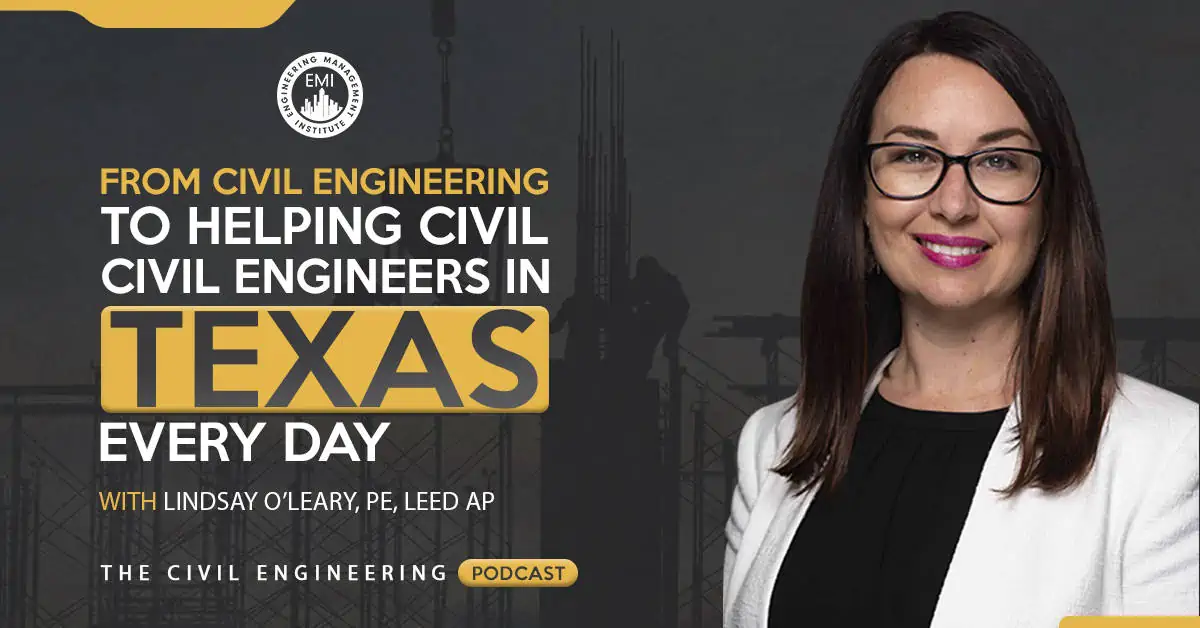 In episode 105 of The Civil Engineering Podcast, I speak with Lindsay O'Leary, PE, LEED AP about her career path from a civil engineer to now working full-time as the Executive Director for the American Society of Civil Engineers (ASCE) Texas Section where she is helping civil engineers to achieve success on a daily basis.
Engineering Quotes:


Here are some of the questions I ask Lindsay about how she went from being a civil engineer to helping civil engineers on a daily basis:
How did you go from being a civil engineer to Executive Director for the ASCE Texas Section?
Do you think you would be able to do this job successfully if you weren't a civil engineer?
What are some of the challenges the organization is facing that you have to deal with?
What were you dealing during the Hurricane Harvey disaster?
Here are some key points discussed in this episode:
[Read more…] about TCEP 105: From Civil Engineering to Helping Civil Engineers in Texas Every Day