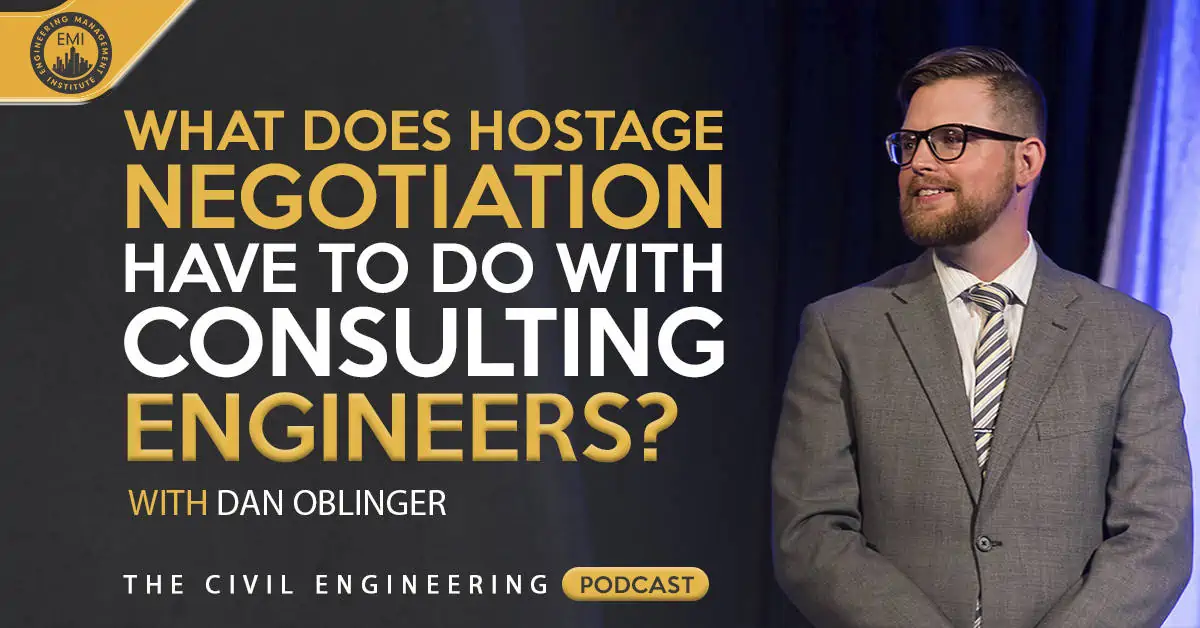 In this episode of The Civil Engineering Podcast, I talk to Dan Oblinger about hostage negotiation. Dan explains how hostage negotiation fits into consulting engineering and also provides five specific ways that engineering firms should look at to evaluate their negotiation and communication abilities.
Engineering Quotes:


Here Are Some of the Questions I Ask Dan:
With the current situation in the United States, is it a challenge for you to go to work every day?

Can you talk to us about how you got into consulting with engineers and how you went to some AE companies and pitched the idea of negotiation to them?

What should civil engineering consultants look for to evaluate their negotiation and communication abilities?

Do you have a framework in your day-to-day hostage negotiations?

Are there specific strategies that you use in your negotiations?

Is there a challenging situation that you dealt with that you are open to sharing with our listeners?
Here Are Some Key Points Discussed in This Episode About Negotiation Culture in Your Civil Engineering Practice:
[Read more…] about TCEP 146: What Does Hostage Negotiation Have to Do With Consulting Engineers?