Podcast: Play in new window | Download | Embed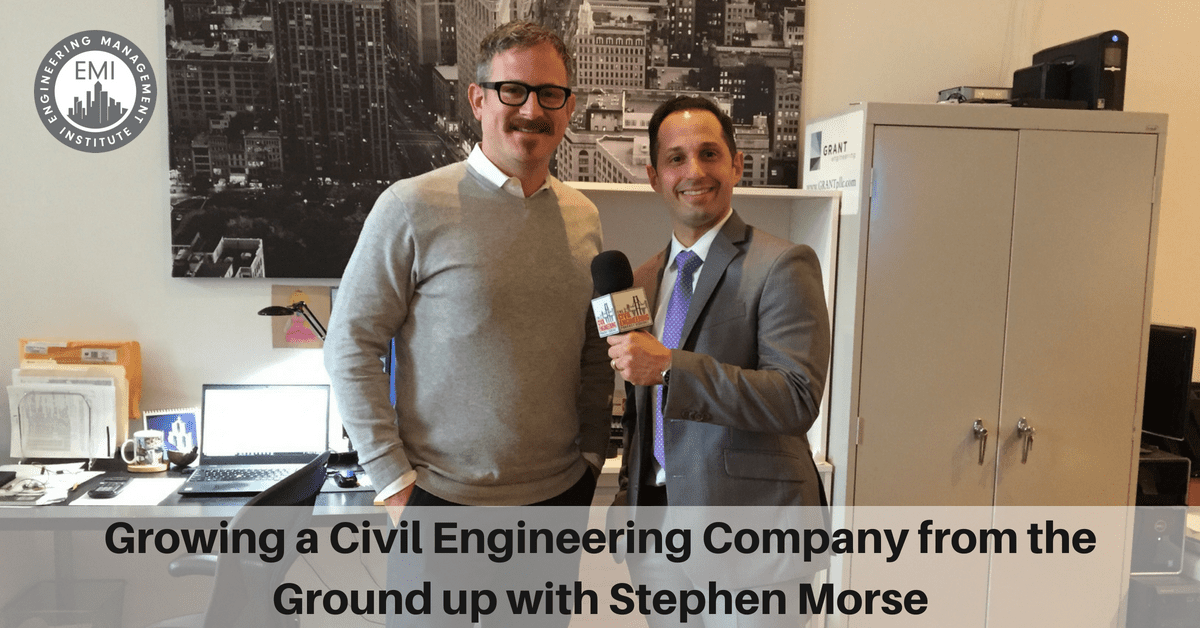 In episode 88 of The Civil Engineering Podcast, I talk with Stephen Morse, PE, LEED AP from Grant Engineering about growing a civil engineering company from the ground up. Stephen talks about the process he went through in growing his company from starting out in his apartment to now having a growing office in New York City.
Here are some of the questions I ask Stephen:
What made you decide to start your own civil engineering company?
Tell us about your experience of hiring your first employee.
What types of projects are you currently working on, and what is your involvement in those projects?
How many employees does Grant Engineering have?
Can you explain what the organization: "Engineers Without Borders" is?
What would you say to a civil engineer that might consider starting their own civil engineering company?
Engineering Quotes:

Here are some key points discussed on growing a civil engineering company:
[Read more…] about TCEP 088: Growing a Civil Engineering Company from the Ground up with Stephen Morse