Podcast: Play in new window | Download | Embed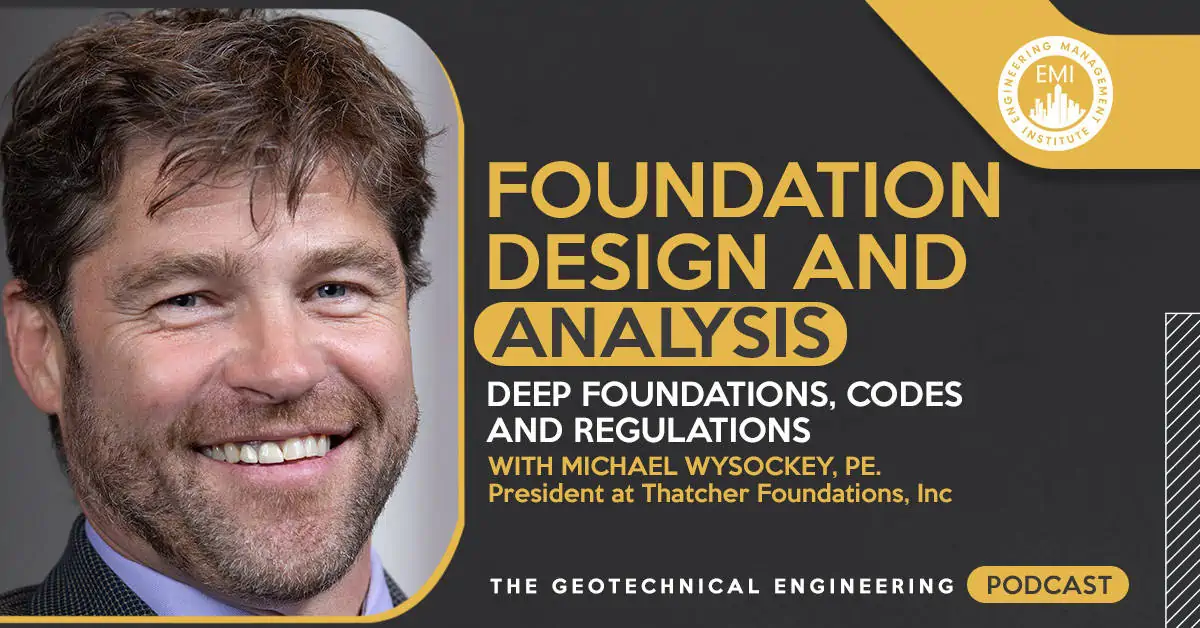 In this episode of The Geotechnical Engineering Podcast, I talk to Michael Wysockey, Ph.D., P.E., who is the president of Thatcher Foundations, Inc. Michael dives into some very interesting items including deep foundations, earth retention, marine construction, and safety considerations from a geotechnical specialty contractor's perspective.
Engineering Quotes:


Here Are Some of the Questions We Ask Michael in This Episode:
What do you do daily at Thatcher Foundations, Inc.?
How did receiving the Wilson and Peck Fellowships benefit your geotechnical engineering career?
You have many publications; can you tell us about your paper on the Accuracy of Methods Predicting Axial Capacity in Deep Foundations?
As a geotechnical professional, where do you learn about things like building codes and union agreements?
What kinds of techniques should young engineers be thinking about when they design something?
How much do you get into the codes and regulations in designs?
What have you learned from the marine projects that you have done?
What excites you about geotechnical engineering today, and in the future?
Here Are Some of the Key Points Discussed About Deep Foundations, Earth Retention, Marine Construction, and Safety Considerations:
[Read more…] about TGEP 06: Foundation Design and Analysis: Deep Foundations, Codes, and Regulations