Podcast: Play in new window | Download | Embed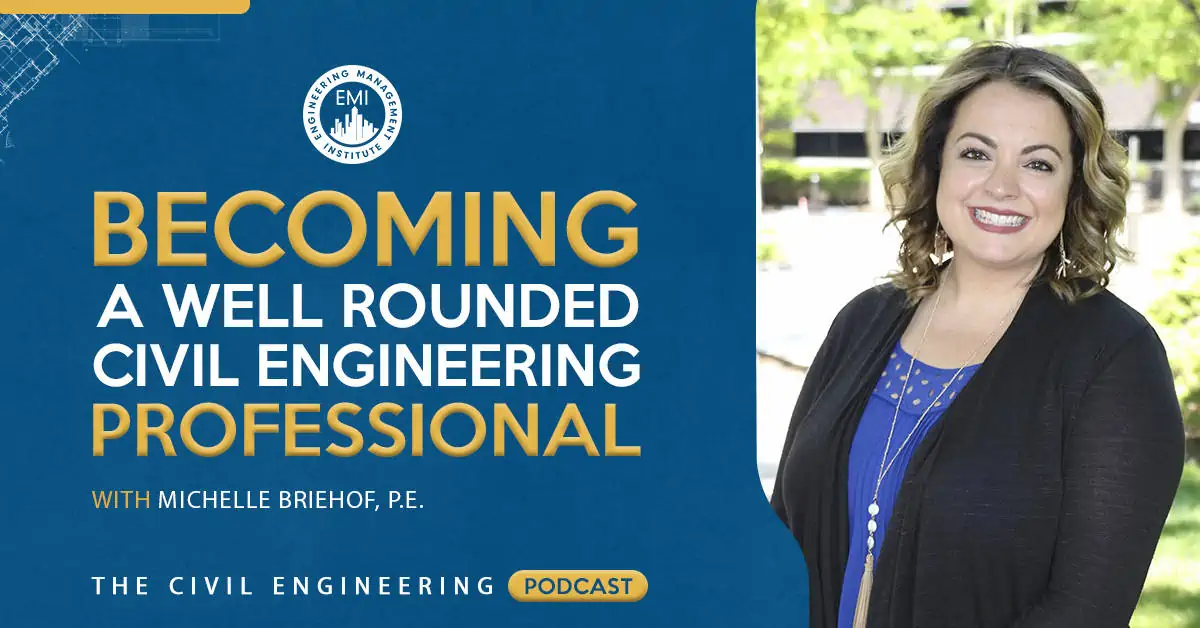 In episode 128 of The Civil Engineering Podcast, which is our third episode in our Women in Civil Engineering series, I visit with Michelle Briehof, P.E. who is a project manager at Maser Consulting.
Michelle talks about some of the non-technical aspects and actions you can take as a civil engineering professional to build confidence and equip yourself as a well rounded civil engineering professional. She walks us through her career journey, from the beginning of her career up to where she is now and the experiences that have helped her to attain her position. She also tells us about the Maser Women's Organization and how it has helped all employees at Maser, men and women, to build confidence and get the necessary exposure needed to become well-rounded engineering professionals.
Engineering Quotes:


Here Are Some of the Questions I Ask Michelle:
Tell us more about the Maser Women's Organization
How has the Maser Women's Organization impacted you?
How does being a mother impact your career?
Tell us about your involvement in the different disciplines at your firm?
Have you found that developing knowledge in different civil engineering disciplines has been helpful in your efforts?
How important is it to have confidence as a manager?
Here Are Some Key Points Discussed in This Episode About Becoming a Well Rounded Civil Engineering Professional:
[Read more…] about TCEP 128: Becoming a Well Rounded Civil Engineering Professional