Podcast: Play in new window | Download | Embed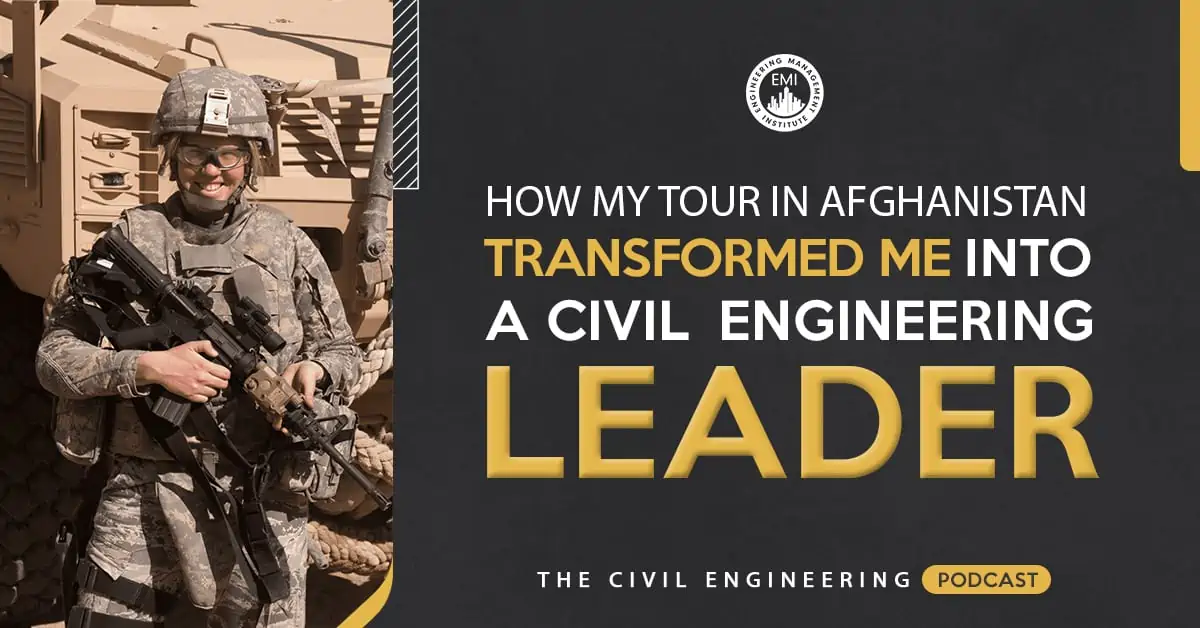 In this episode of the Civil Engineering Podcast, I interview Amanda Huffman, a former Air Force civil engineer who was deployed to Afghanistan on a Provincial Reconstruction Team (PRT), on how this experience helped her grow professionally. Also in this episode, for our Civil Engineering Project of the Week segment, we take a closer look at the iconic Brooklyn Bridge.
In this episode, you'll learn:    
About the critical importance—for both young and experienced ciivl engineers alike—of flexibility and communication skills in finding solutions in field projects and other real-world situations
How to deal with project management and logistical challenges when working with different cultures in demanding situations
How to develop your leadership abilities by stepping out of your comfort zone and challenging yourself
Tweetables
"A life or death situation is going to really motivate you, push you to broaden your horizons." – @Airman2mom #tcepodcast
How can you manage challenging projects in demanding situations? Find out on the Civil Engineering Podcast Ep. 2 #tcepodcast
Links and Resources Mentioned on Episode 
Please leave your comments or questions in the section below.
To your success,
Anthony Fasano, PE, LEED AP
Engineering Management Institute
Author of Engineer Your Own Success