Podcast: Play in new window | Download | Embed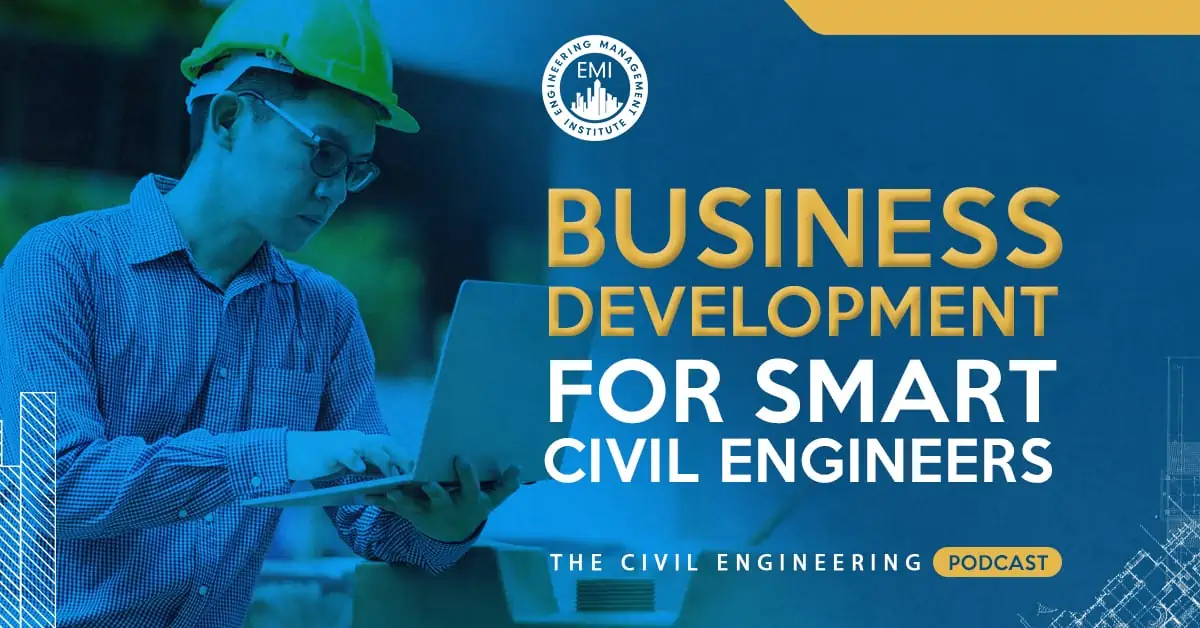 In episode 020 of The Civil Engineering Podcast, Amanda Payne, a business development and marketing expert in the engineering/architectural design services industry, shares some insights on seller-doers' leadership expectations, tips on how to further develop your seller skills, and the importance of professional organizations to leadership development, networking, and ultimately business development.
Here are some key points discussed in this episode:
Research the professional organizations before you join to ensure the best fit for you and what your engineering company is trying to market to (potential clients, partnering roles, etc.)
Who is a seller–doer? – A technical person with a broad skill set communication or networking who also handles business development
Importance of communication and time management in fulfilling expectations as a seller-doer
Unrealistic expectations of a seller–doer: networking capabilities of technical people and the skills needed to be a seller
Skills that someone who is a seller-doer or who wants to be a seller-doer needs to have:

You have to be great at communication
You have to look personable
You have to be great at doing research
You have to have a great memory remembering names and past conversations (using LinkedIn, keeping notes and following up on people)

Seller–doers still have billable goals to fulfill.
Society for Marketing Professional Services (SMPS) is very diverse organization where you can further your knowledge and skills in A/E/C industry
Mentoring plays an important role in helping you to become a successful seller-doer
There is a lot of value in networking and building relationships

About Amanda Payne:

Amanda Payne is responsible for both business development and marketing for Farnsworth Group, a national full service engineering | architectural firm employing more than 450 professionals, and is currently the only business development and marketing professional in Farnsworth Group's St. Louis office. Amanda handles all marketing proposal development for St. Louis and Southern Illinois, as well as resume management, advertising, presentations, social media, and establishing and maintaining relationships with clients in the local industry.
Sources/References:
Books mentioned in this episode:
Marketing Handbook for The Design and Construction Professional 3rd edition
Please leave your comments or questions in the section below on how you can be successful in business development as a seller-doer.
Onwards,
Christian Knutson, P.E., PMP
Engineering Management Institute